BIRTHDAY GREETINGS


    BLANK NOTECARDS


    BOSS'S DAY


    CONGRATULATIONS


    EASTER


    FATHER'S DAY


    GET WELL


    HOWLIDAYS


    HOWLOWEEN


    MISSING YOU


    MOTHER'S DAY

    POSTCARDS


    ST. PATRICK'S DAY


    STICK TOGETHER


    THANKSGIVING


    VALENTINE'S DAY






Mr. Scuba (aka VetteMan/CairnDaddy, depending upon the season) for scanning most of these cards

Thanks to Dan Fernandez for creating or finding so many fine Airedale graphics

Thanks to Karen Clouston for the Airedale Graphics






If you have any Airedale Terrier Greeting Cards you'd like to share with us,
email me with pictures & descriptions.






Visit HOW WE DISPLAY OUR AIREDALE "STUFF"

Visit AIREDALE TERRIER HOWLIDAY ORNAMENTS










INTRODUCING

MISHA (@RB), APRIL (@RB), CARI (@RB), RICOBADBOY,
ROSIEVI THE SHY (@RB), DAISY2LEGS, LUUCEEE YOU GOT SOME 'SPLAININ' TO DO (@RB),
CHRISSI-ONE-EYE (@RB), HEATHER, ZOE (@RB), SWEETEA, BUDDY (@RB),
PANHANDLE BONNY (@RB), TIPSY GIPSY & EMMIE IN FLORIDA

Remember to bring along your virtual pooper-scooper!






These Pages Constructed by . . .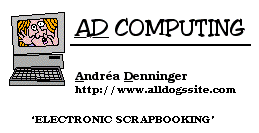 Click on the card to email me

©1996-2020 All rights reserved
Updated 3 FEBRUARY 2020