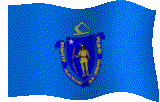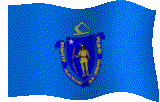 COOK

MASSACHUSETTS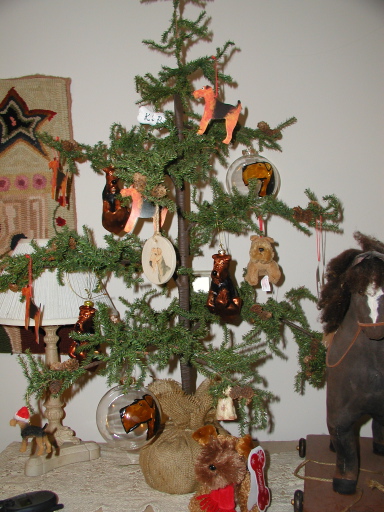 Holidale Tree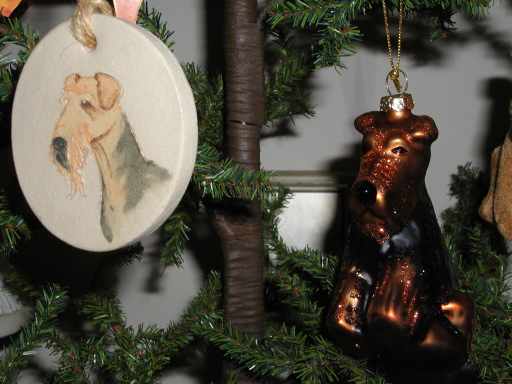 Material Left: Bisque
Source: eBay
Material Right: Glass
Source: Filene's Department Store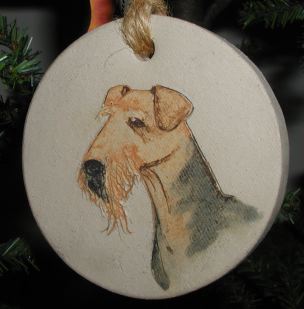 Material: Bisque
Source: eBay
Comment: Closeup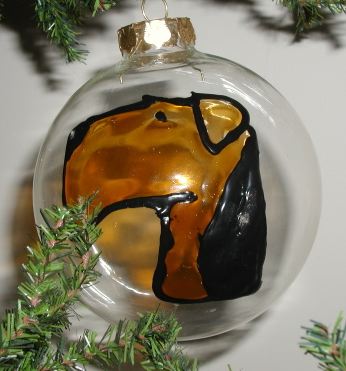 Materials: Clear Glass Balls & Liquid Leading
Source: Handmade by Kim
Comment: There are two - one for Kelso (@RB) & one for Otis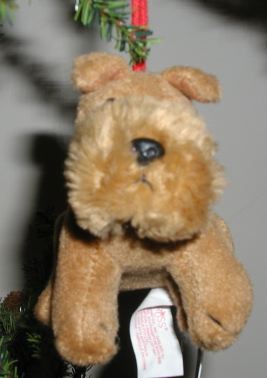 Material: Plush
Source: PetCo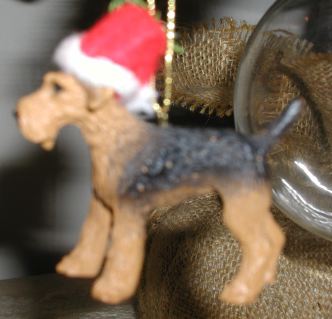 Source: Mall
Comment: This one was Griffin's from 1999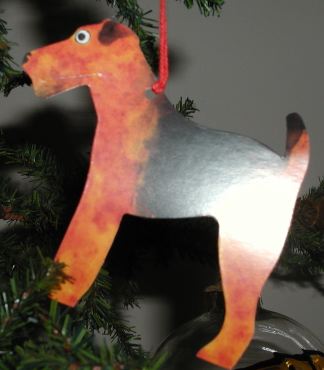 Material: Paper Gift Tag
Source: eBay
Comment: There is one on the tree for each of the 'dales I've loved.








If you have any Airedale Howliday Ornaments you'd like to share with us, email me with pictures & descriptions.








Visit HOW WE DISPLAY OUR AIREDALE "STUFF"

Visit AIREDALE TERRIER GREETING CARDS

Give DOLLY a chance to have an ornament on her next Howliday Season . . . visit the Hello Dolly! Fundraiser Raffle HERE to read Dolly's Story & contribute toward her hip replacement.

Visit THE HOWLIDAY COSTUMES WE INFLICT UPON OUR PETS








Thanks to Karen Clouston for the Airedale Graphics







dogs have joined Misha, April, Cari & Rico on the couch (where else?) since 16 AUGUST 1996. We hope you all were comfy!!







Please stop and leave a message on the

Be sure to include your dog(s)' name(s)!!







 INTRODUCING MISHA (@RB), APRIL, CARI & RICO

Remember to bring along your virtual pooper-scooper!






These Pages Constructed by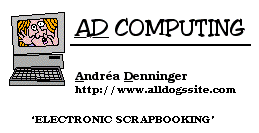 ©1996-2006 All rights reserved
Updated 29 MAY 2006