THESE PICTURES WERE TAKEN IN APRIL,
WHEN I FIRST CAME TO YUMA, AND
MY DAD WAS STILL IN HOSPITAL

As you can see, when my Dad brought all my
Mom's things home from the nursing home,
he dumped them on her bed, closed the door,
and hadn't been back since
This was in January 2007. So many of these were things
I'd sent her that he said were stolen/lost/taken . . .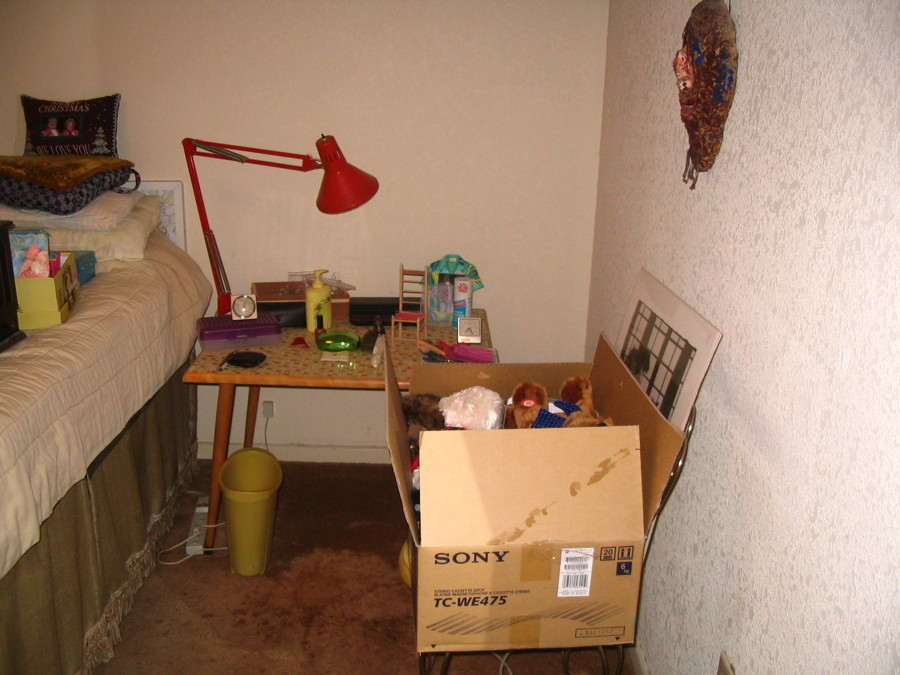 (That mask on the wall is one of papiermaché I made in elementary school.
My Dad tells me that one of the cleaning women wouldn't clean in the bathroom where it was hanging,
so he had to move it here. True story? Who knows.)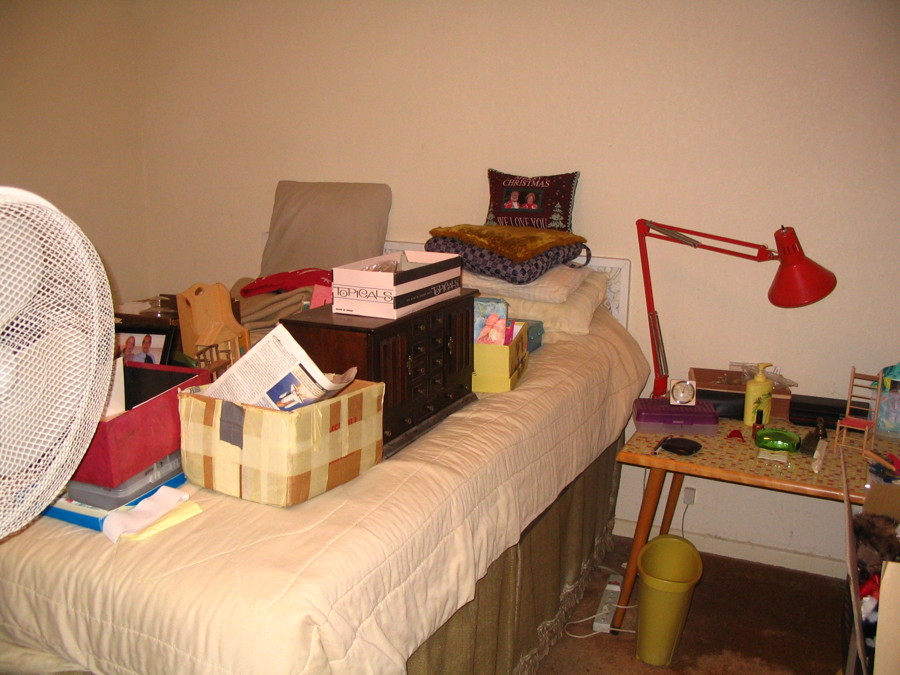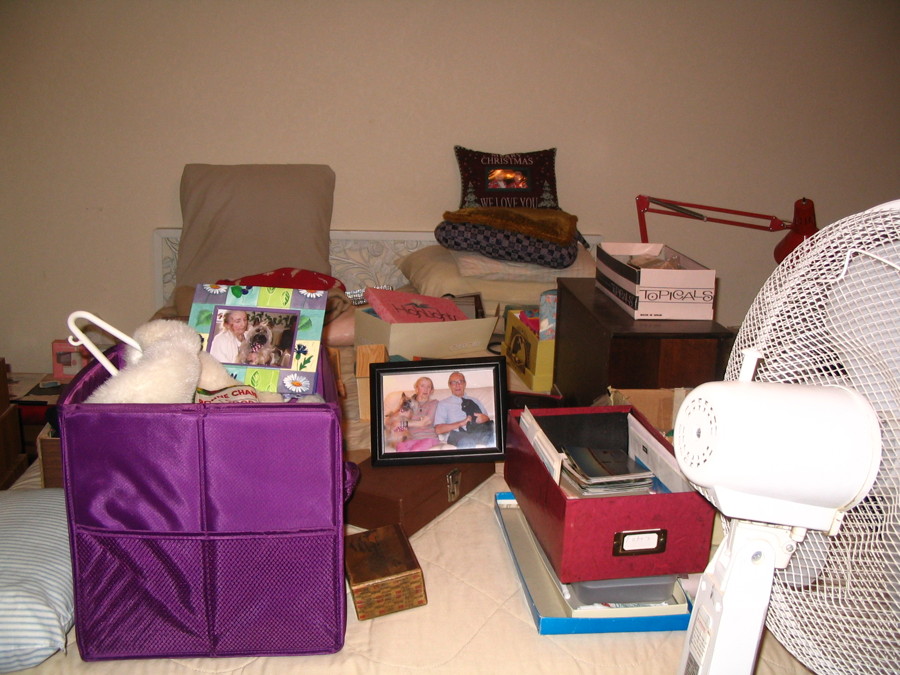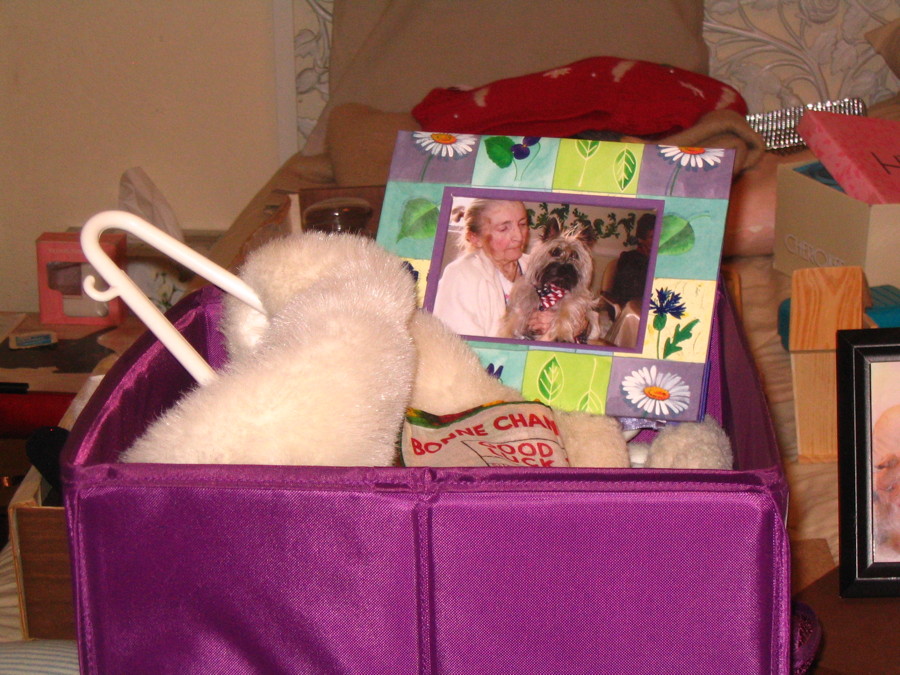 I now have this in the living room to look at . . .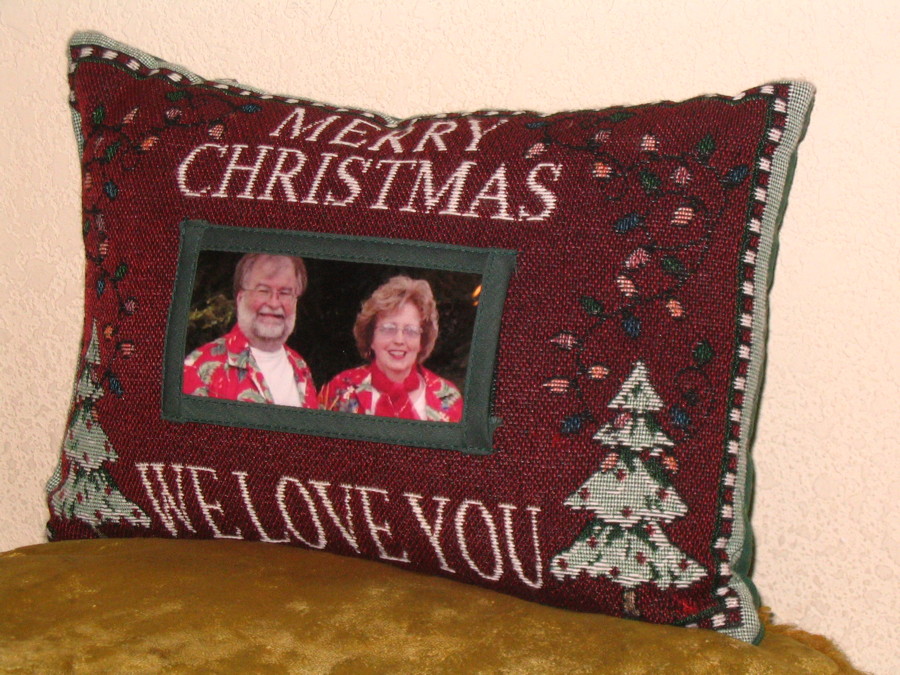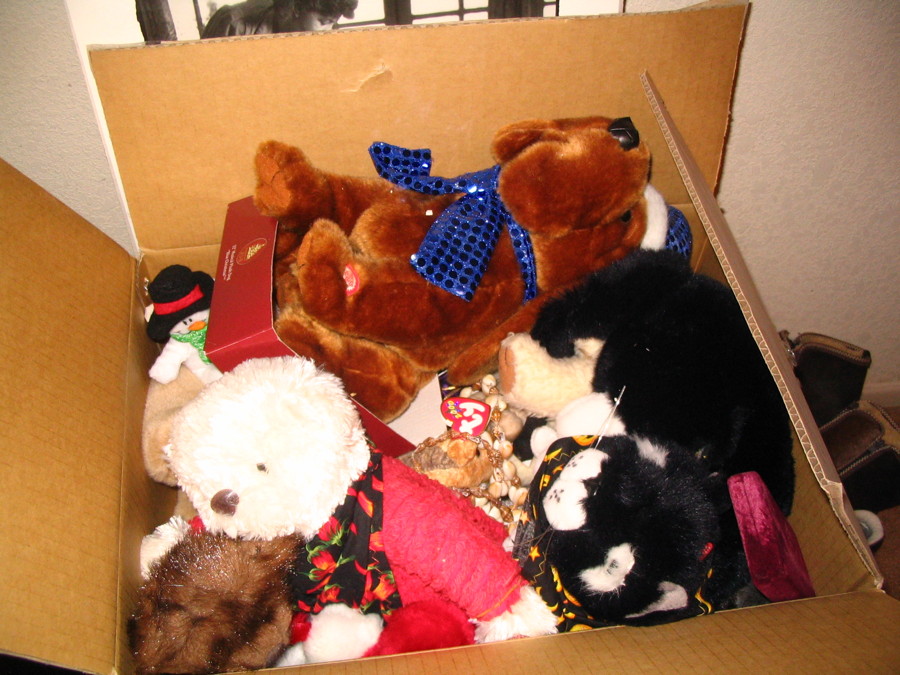 ---
The toy shelves in the office . . .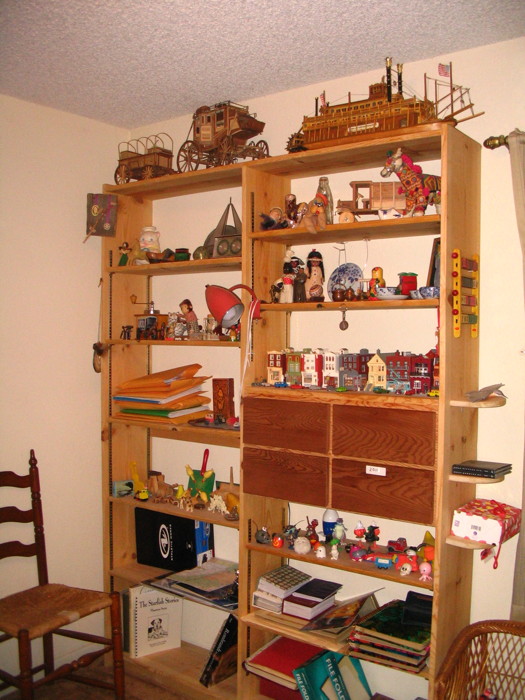 The book shelves in the living room . . .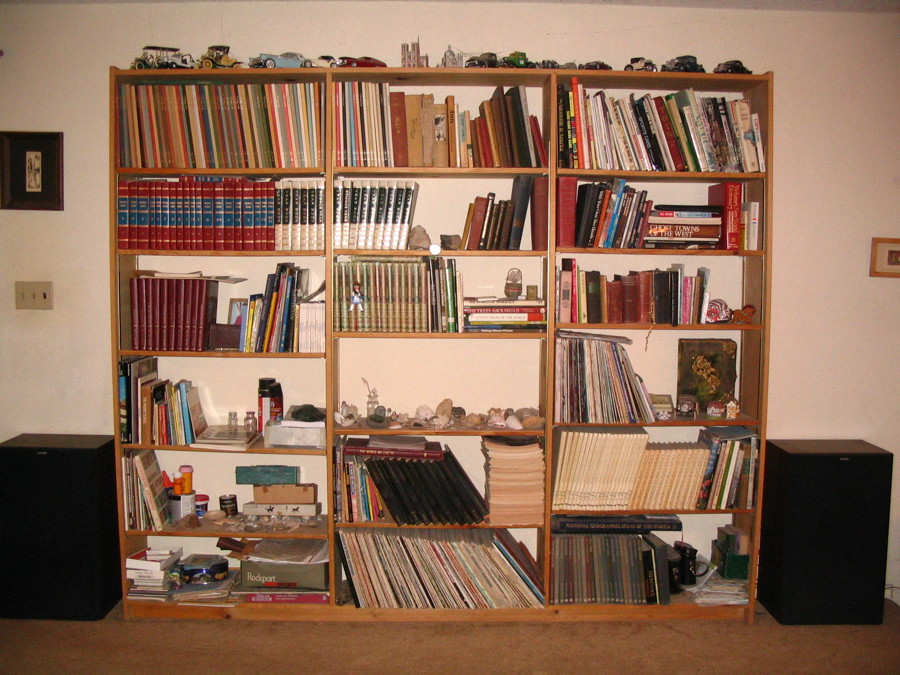 My Mother's electric piano.
The middle box contains her ashes;
the two boxes on either side my Dad made, with name plaques on them,
but they are empty and I've no idea why he made them.
If he knows, he ain't telling.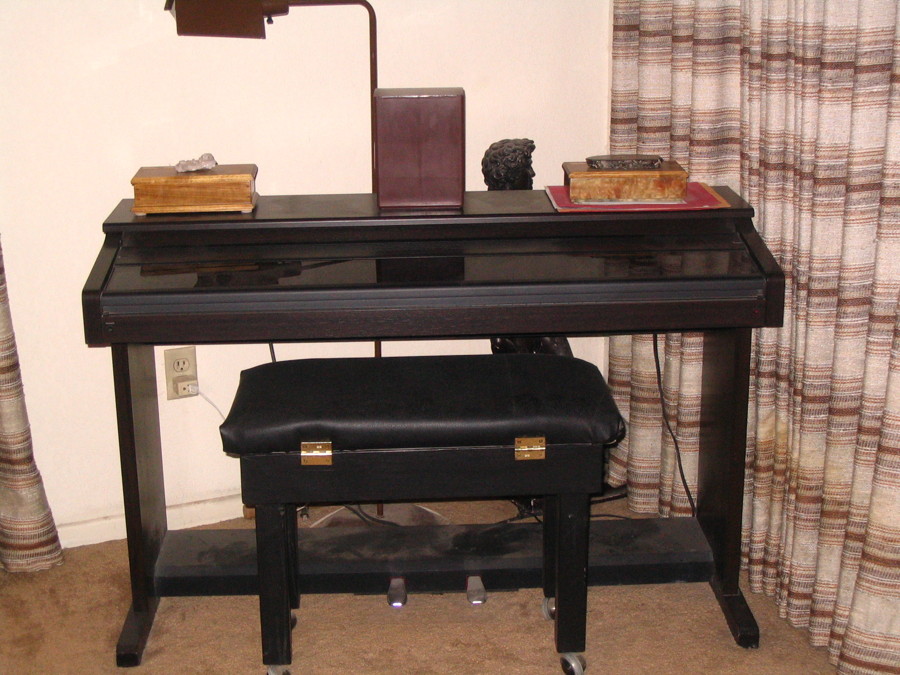 (Yes, Michelangelo's DAVID is nekkid,
as well as very dusty.
Yuma is probably the dustiest city in the USA,
as well as the city with the most sunshine.)