Just like deer in US petting zoos, these kangaroos are not willing to wait for you to feed them -- they would rather grab the food out of the bag!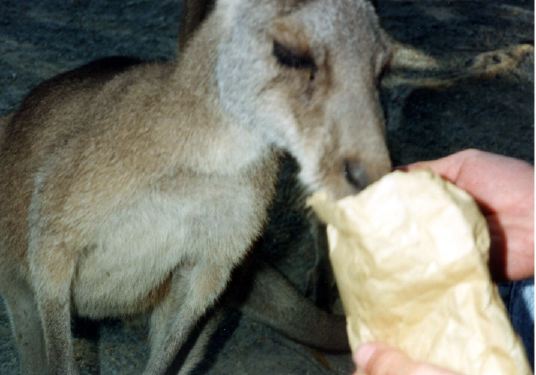 This koala was sleeping (koalas sleep about 19 hours a day), so Mr. Scuba tickled it to wake it up -- made a much better picture! The croc's mouth was taped shut, which I protested, but I was told they're pretty vicious even at this young age, so I had to be satisfied with this photo.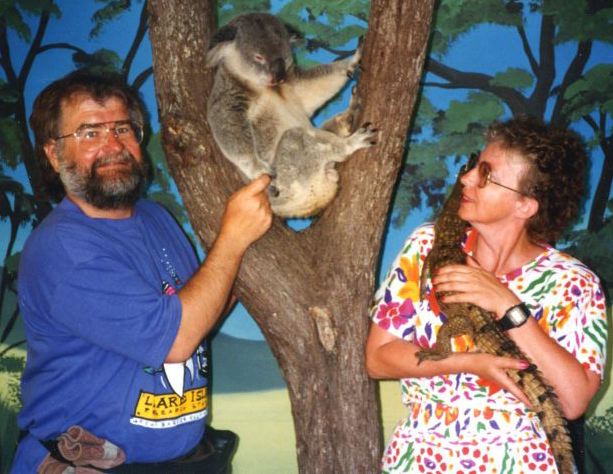 DOGS (& SNAKES & KOALAS & KANGAROOS & BATS) AROUND THE WORLD - HONDURAS - 1994 - 1995 - 1996


 LITTLE FORREST THE WOMBAT FROM OZ FUNDRAISER & RESCUE JOURNAL - 2005-2006


 STEVE IRWIN IN MEMORIAM - SEPTEMBER 2006






dogs have joined Misha (@RB), April, Cari & Rico on the couch since 16 AUGUST 1996. We hope you all were comfy!!






Please stop and leave a message on the






 INTRODUCING MISHA (@RB), APRIL, CARI & RICO

Remember to bring along your virtual pooper-scooper!





These Pages Constructed by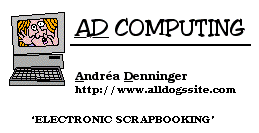 ©1996-2006 All rights reserved
Updated 20 SEPTEMBER 2006