When she got in the big crate in Shell's van,
she found a toy and was very silly with it.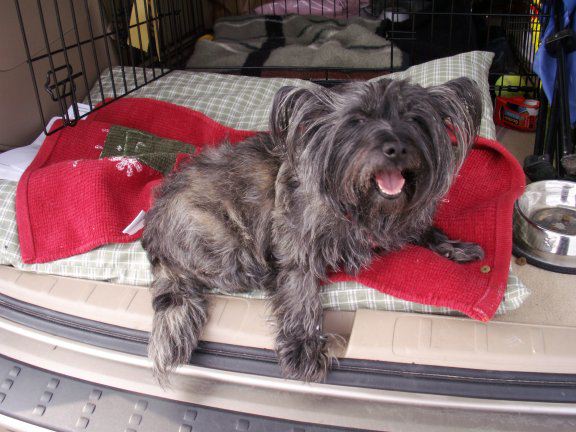 She slept quietly in the crate during the trip.
No whining, no barking. I told her she was on her way to meet
Cari & Rico & April and lots of other cousins.

She will give you lots of kisses.
My dogs are besides themselves sniffing on me since I got back.

CRUSA owes a great deal of gratitude to Rita!

AND, unbeknownst to us, Baby spent her Thanksgiving
at the home of one of the shelter workers,
NOT in a cage at the shelter.
That was nice for her, too.