Because Barney's recent behavior had been unpredictable,
I did not want to put him in a foster home with other dogs.
Thankfully, a Chicago couple who are CRUSA Facebook followers
and who had recently lost their terrier, offered to foster Barney.

Barney was transported to Janet & Larry with the help of
Jim Hamrick who has adopted from me twice.
Barney over-nighted with Jim and his wife
and then brought up to Chicago to meet Janet & Larry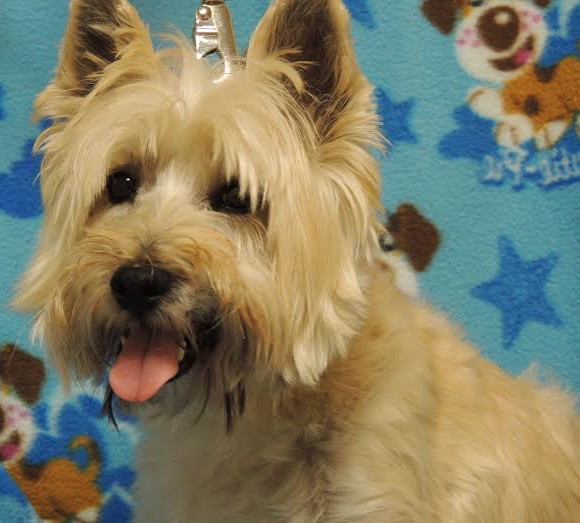 I'm happy to report that Barney has done wonderfully
in foster care under the watchful eye of Janet & Larry Eaton.
Almost immediately, he displayed a playful side;
he has even made friends with some of the neighborhood dogs.
He has become a neighborhood favorite and we were looking forward
to putting him up for adoption after a much-needed dental.

However, the pre-surgical lab work revealed some troubling values
and further testing (a bile acid test and an ultrasound)
showed that Barney had a liver shunt.
Surgery has been recommended and will fix Barney's
potentially life-threatening issue.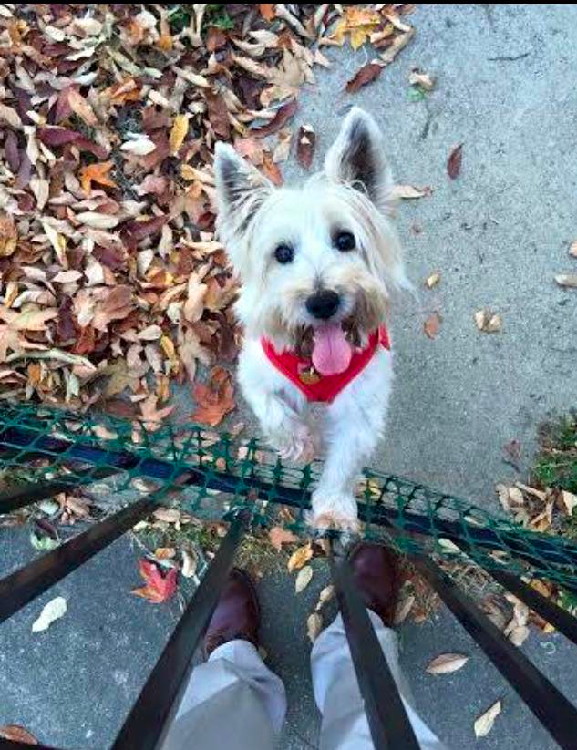 Surgery to correct a liver shunt is not inexpensive
and must be done by an internal specialist.
We are still in the process of getting quotes from surgical centers at
University of Wisconsin, University of Illinois as well as VCA
and Chicago Veterinary Specialty Center.
So far, estimates are coming in in the $3300 - $4500 range.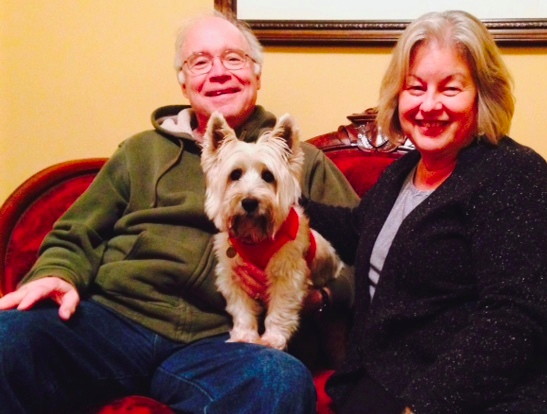 Barney with foster parents Janet & Larry