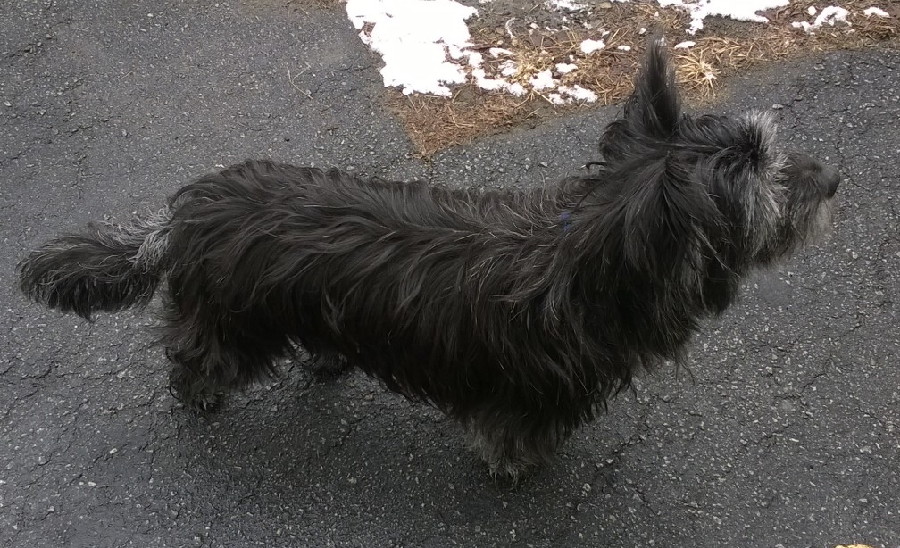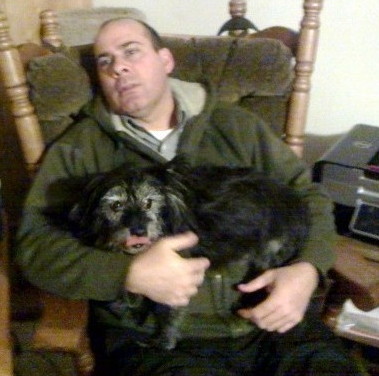 Billy enjoying nice quiet lap time with the person who rescued him.

Billy came into CRUSA on March 10, 2014.

In CRUSA, Billy was fully vaccinated, had a blood test and
a dental and was microchipped. He also had three x-rays
taken to see why he was not using his left rear leg at all.
The radiology report showed there were multiple chronic pelvic and
rear leg fractures present and recommended a consultation
with an orthopedic surgeon for further evaluation and treatment.

On 14 April, Billy was examined by David S. Thornson, DVM,
an orthopedic surgeon with Riverbend Animal Hospital in Hadley, MA.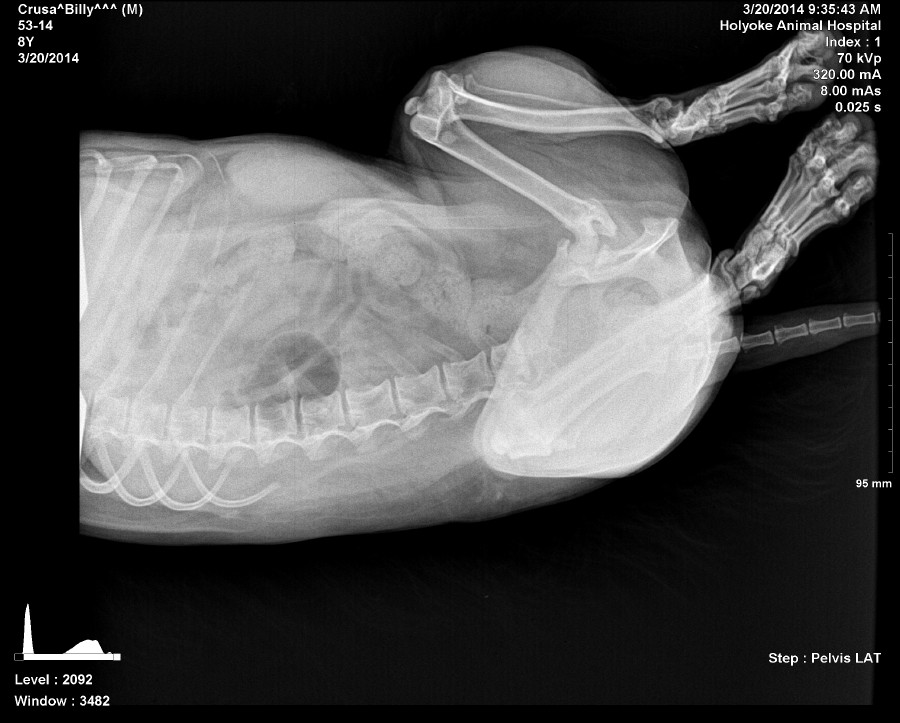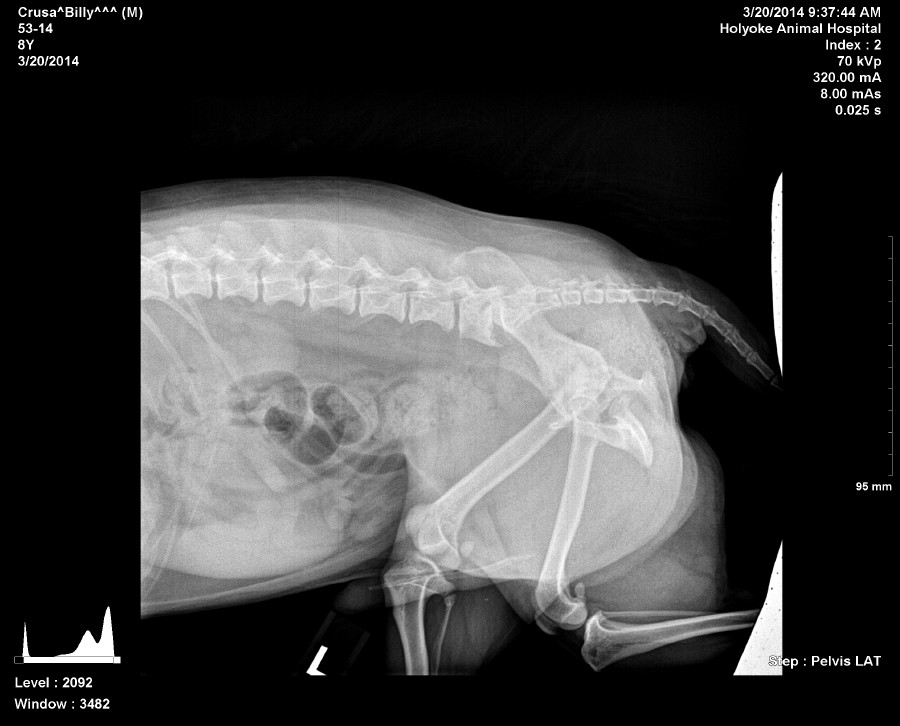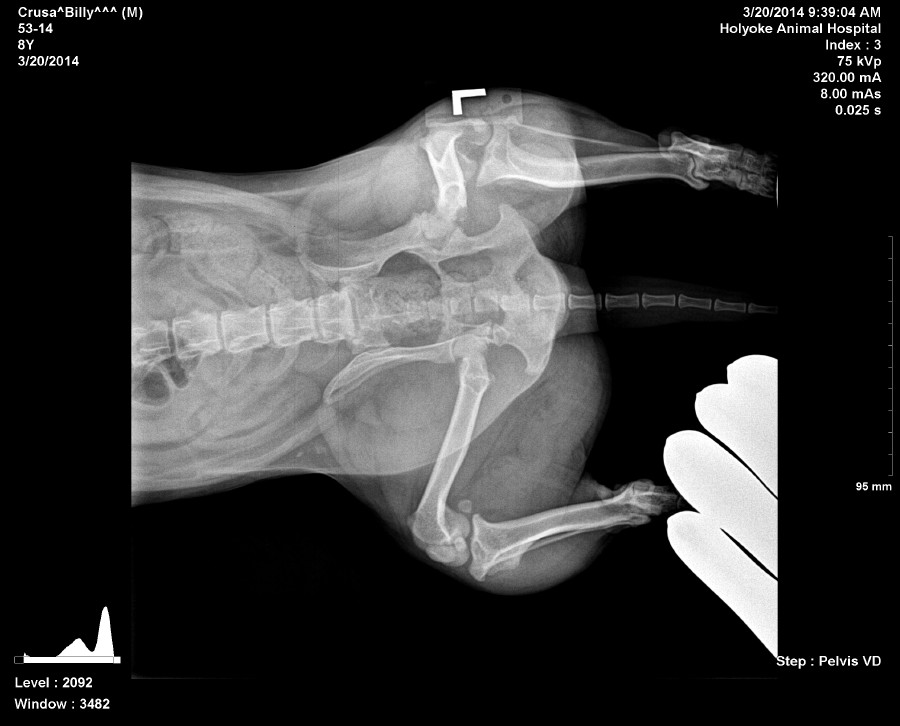 REFERRAL REPORT: Thank you very much for referring
Robert McMurray over this direction with charming Billy.
I saw Billy on Wednesday morning for that lameness in the left rear leg,

Billy is a rescue dog and had been abused as a youth
and had been hit by a car as a youth.
Previous radiographs revealed old pelvic fractures.
There is a fracture of the left cranial acetabulum and
a right caudal acetabular fracture as well. There were also
ischial and ilial fractures; the report says there may be sacral injuries,
but I don't really see them.

In any case, at this point the dog is doing quite well
except for lameness on the left rear. There is decreased
muscling in the left rear leg; when walking Billy does pretty well,
but when standing shifts weight significantly off of that left rear leg.

There is a decreased range of motion in the left rear leg as well.
Clearly secondary to the old pelvic fractures,
Billy has severe arthritis in the left hip joint.
The right hip with the caudal acetabular fracture is doing quite well.
The weight-bearing surface was not injured.

On this left side, however, we have an arthritic uncomfortable joint.

My recommendation for Billy would be
a femoral head and neck excision on that side.
I gave an estimate for this procedure
($2,300 after a 20% rescue discount).
[Note: This is the same surgery that was recommended and
declined in 2007 to repair the injuries from the car accident].

Linda Savage writes:

Billy's first seven years of life were very painful,
with the abuse and the trauma to his little body.
CRUSA would like very much to raise the $2,300.00
(this is the cost of the surgery with a 20% discount)
to have the surgery done on Billy so the next seven plus years
of his life will be abuse- and pain-free.

We all know how painful arthritis and joint pain is in humans;
Billy does not complain of his pain as he is just happy to be
in a great foster home where he is getting much love and attention
from Bob & his furry brothers and sister.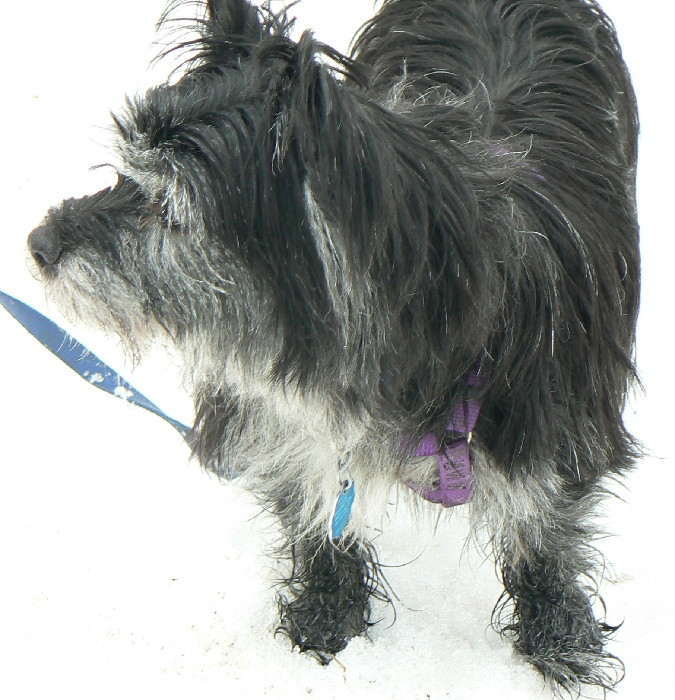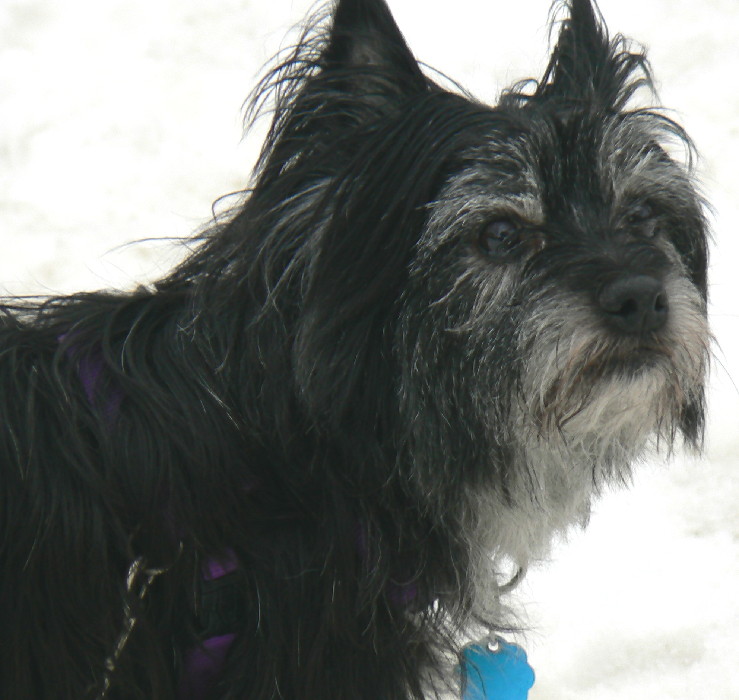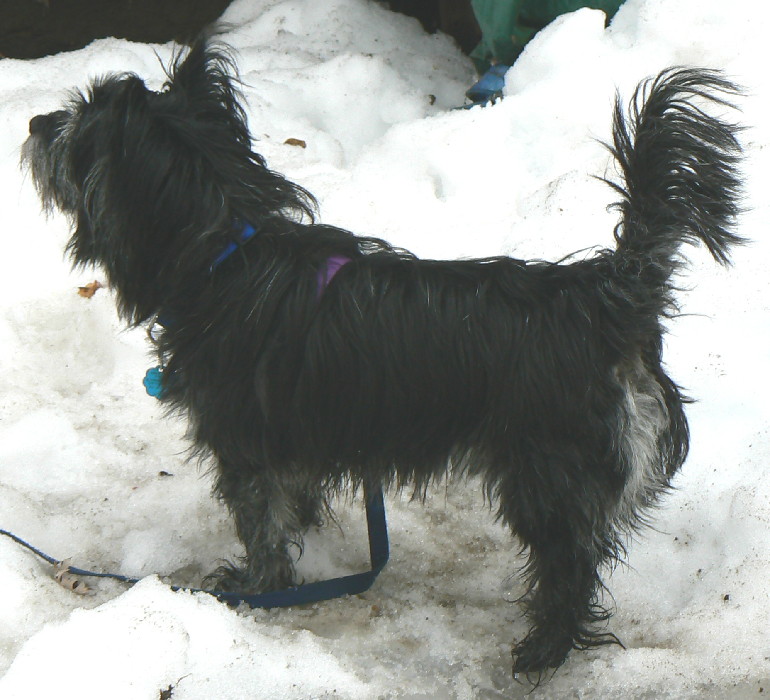 Billy in the backyard of his new foster home in Holyoke, MA,
just in time for the BIG snowfall.

Bob McMurray writes:

Billy is a people-shy and somewhat timid little boy
who gets along great with other Cairns and is an integral part of the pack.
He's a little fearful, but not in an aggressive way.
He sometimes yelps in expectation of being hurt.
He's not a stoic.
He's very affectionate and likes to cuddle.

Once he adjusts to his surroundings and pack,
he is outgoing and playful. For a guy who has had a tough life
of injuries and abuse, he's very resilient and good-natured.
He has a good appetite, but doesn't seem to be greedy about food.

He looks older than his actual age because of his coloring,
which is guessed to be from Westie genes.
He's crate-trained and likes to go in there to hang out.
When it's time for him to eat,
he runs into his crate and waits patiently to be fed.

He's very vocal about his needs.
When he needs something like going out or a drink of water,
he is not at all bashful. He speaks up for himself.
He will bark insistently to be attended to.
He barks at passersby, but is learning to hold his peace.
He does his "business" on command now with all the others.
He, of course, loves treats.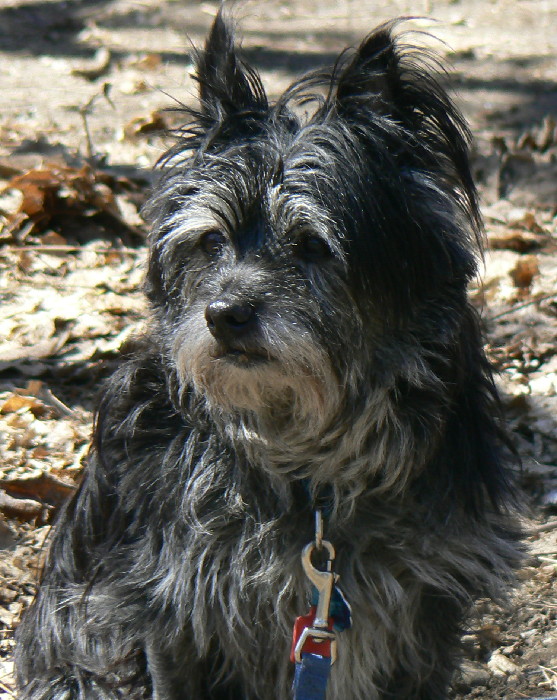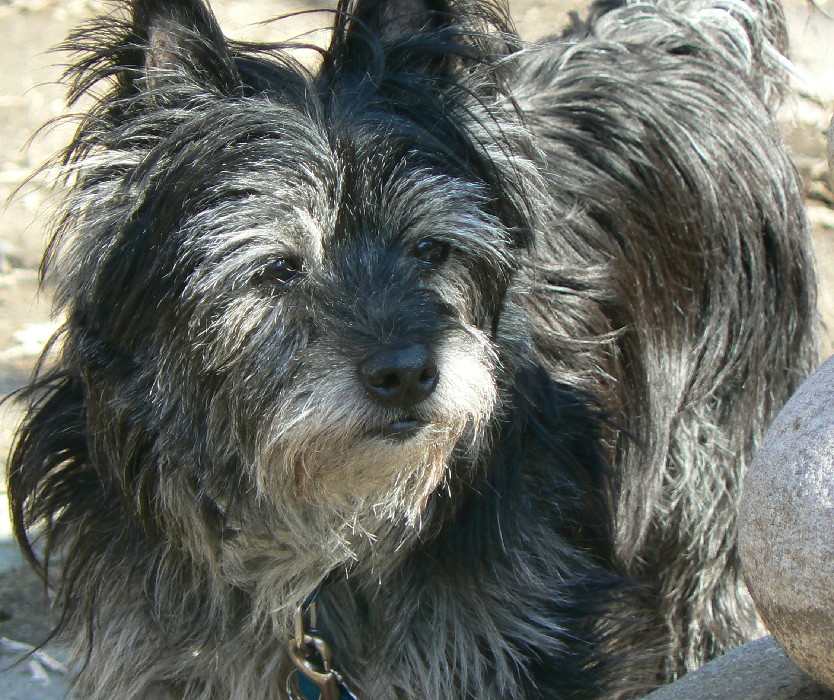 Billy in the backyard of his new foster with all the snow melted.