This house, having been built in the 1980's,
has a feature that was very popular at that time:
A "garden bathroom", with a step-up, step-in bathtub
(which is extremely dangerous, IMO).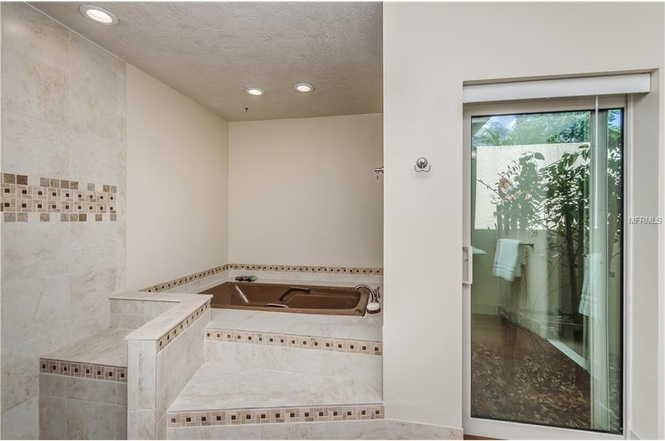 These are both VERY impractical, altho they look nice,
if you're a bathtub person. We aren't,
so we covered the bathtub and made it into a storage area
(remember, no basements in Florida; not many attics, either).

ANYway, the garden, with ten-foot walls, isn't
much good for anything, either. This one was overgrown with
jasmine on a large trellis; it was one of those things we were
planning to change. Someday.

So on 7 May, I looked out the slider and saw this . . .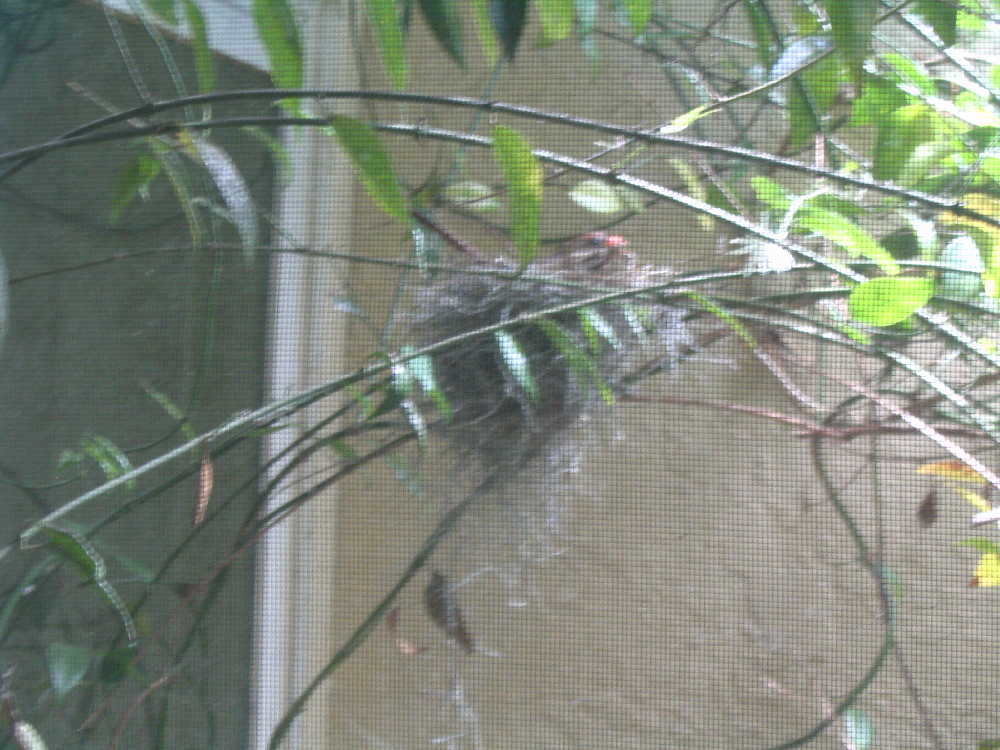 (Keep in mind that I took these pics through a slider AND
a screen, so as not to frighten the birds away.)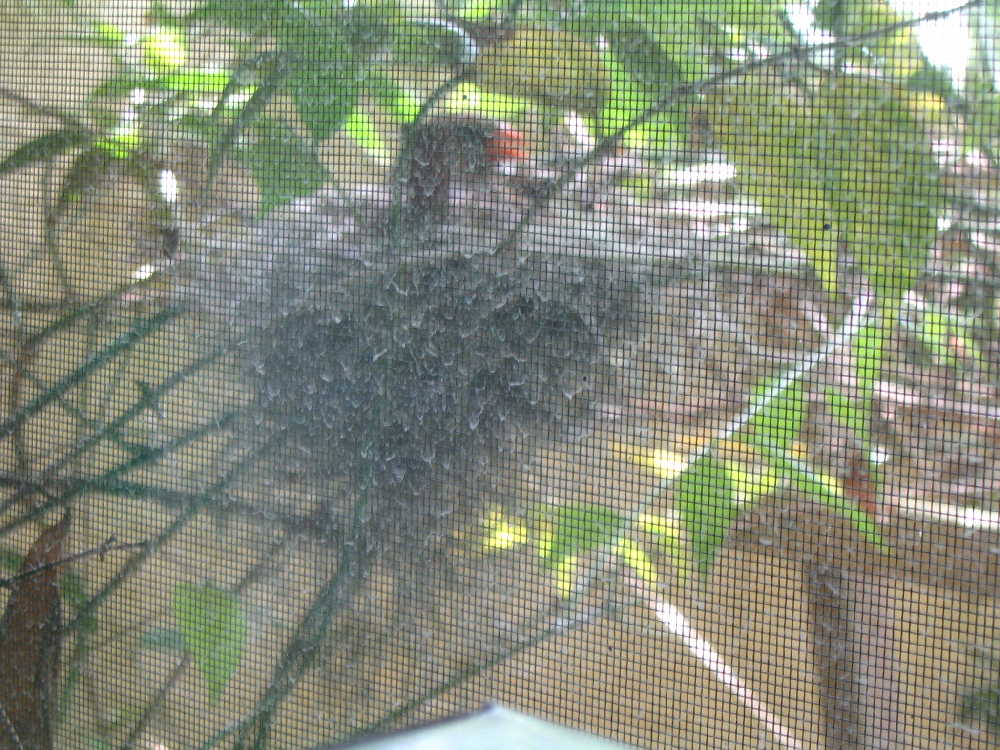 Strangely enough, I never saw her actually building the nest.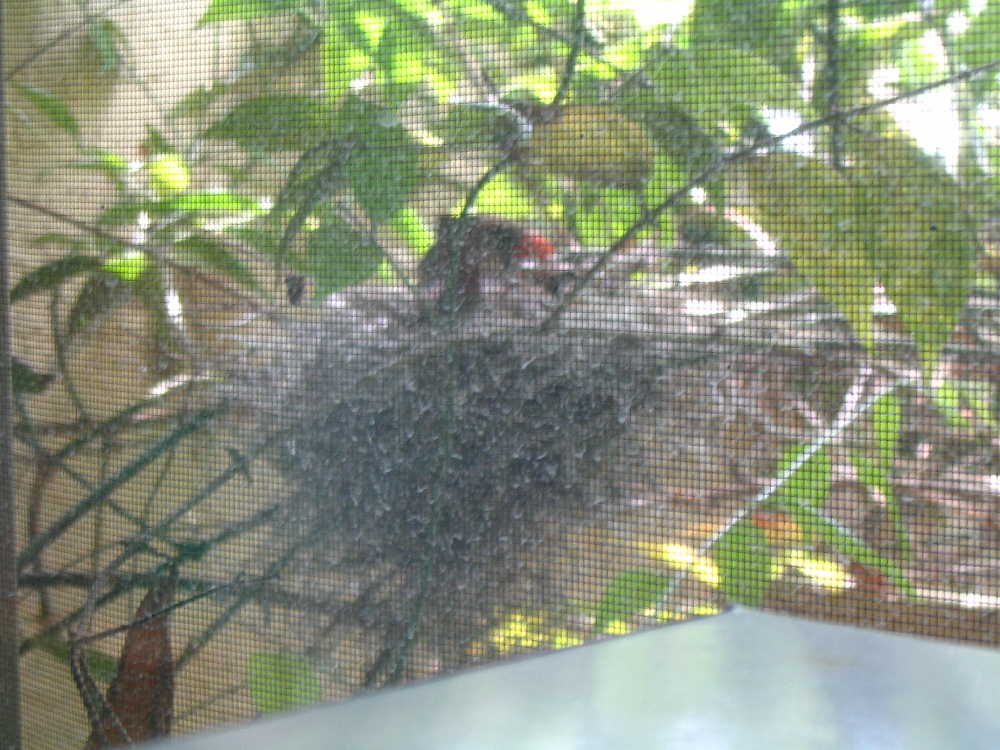 On 9 May, she was still there, sitting on eggs . . .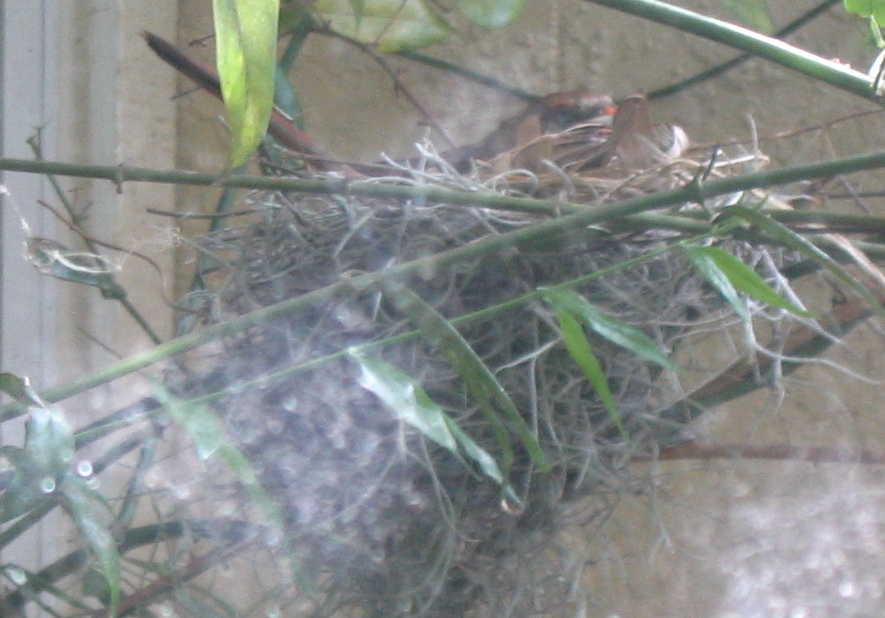 After a lot of sitting on the nest, by both Mr. & Mrs. C,
on 19 May, I was able to see the chicks . . .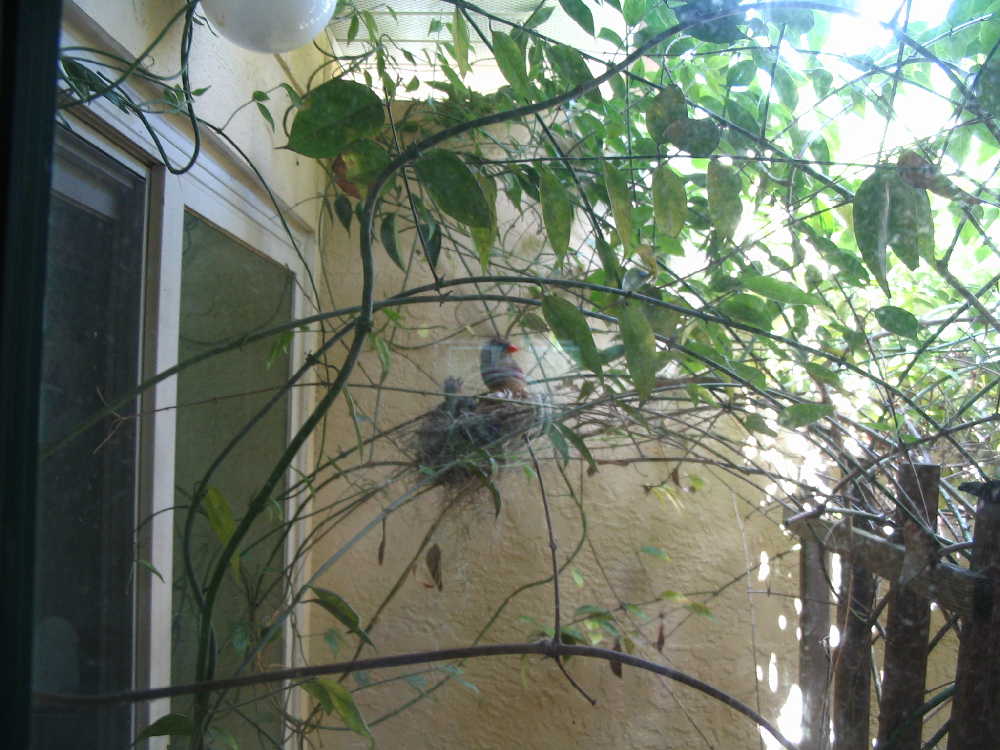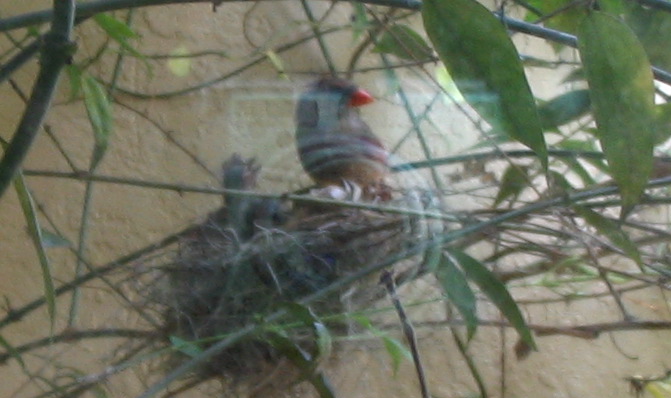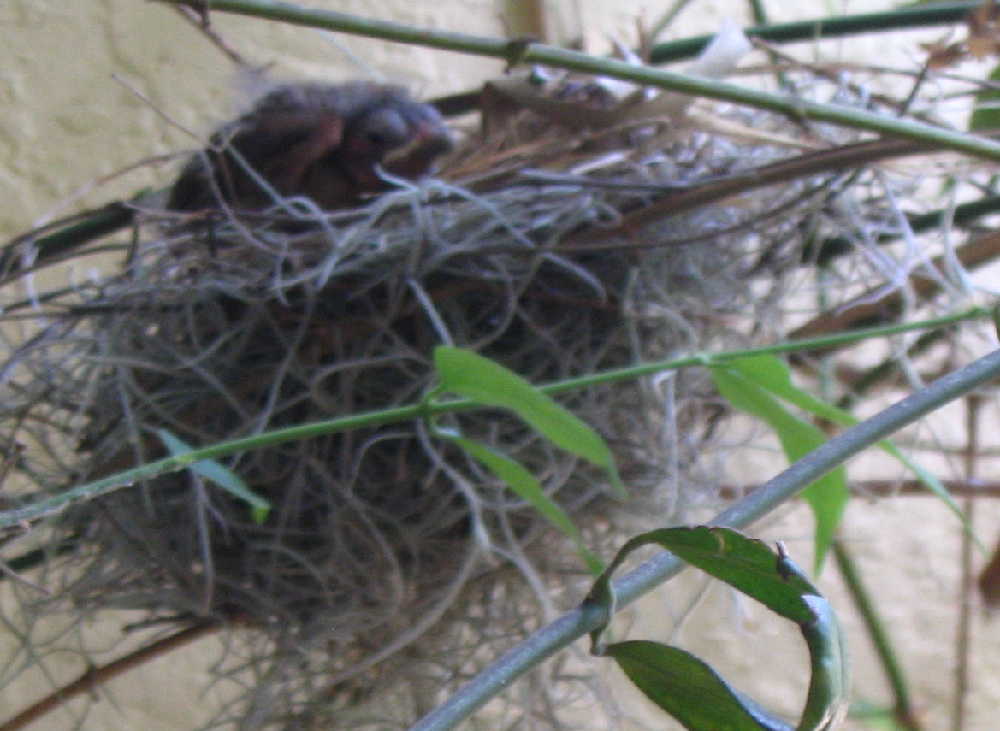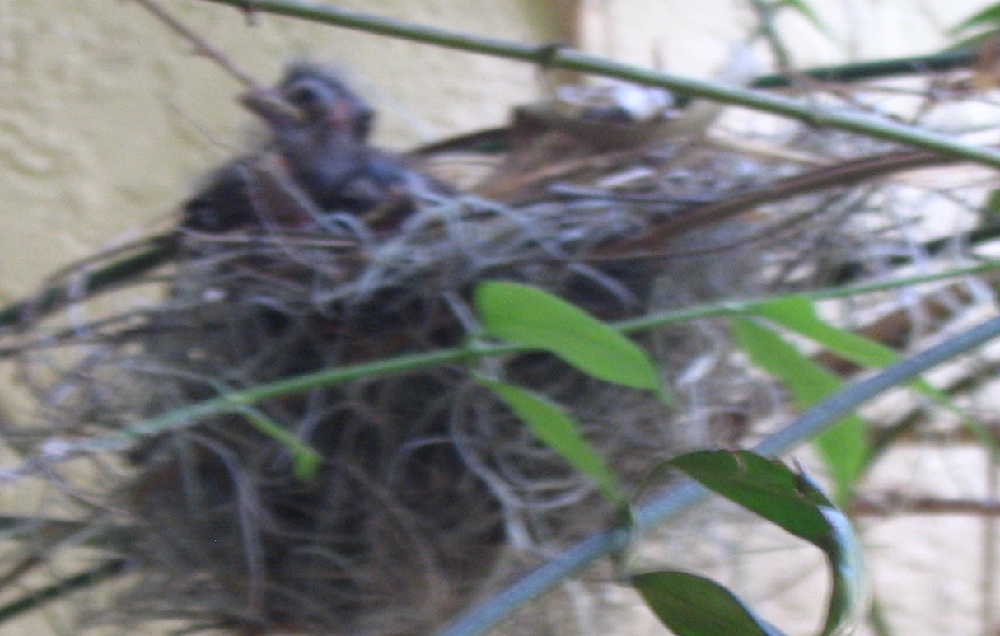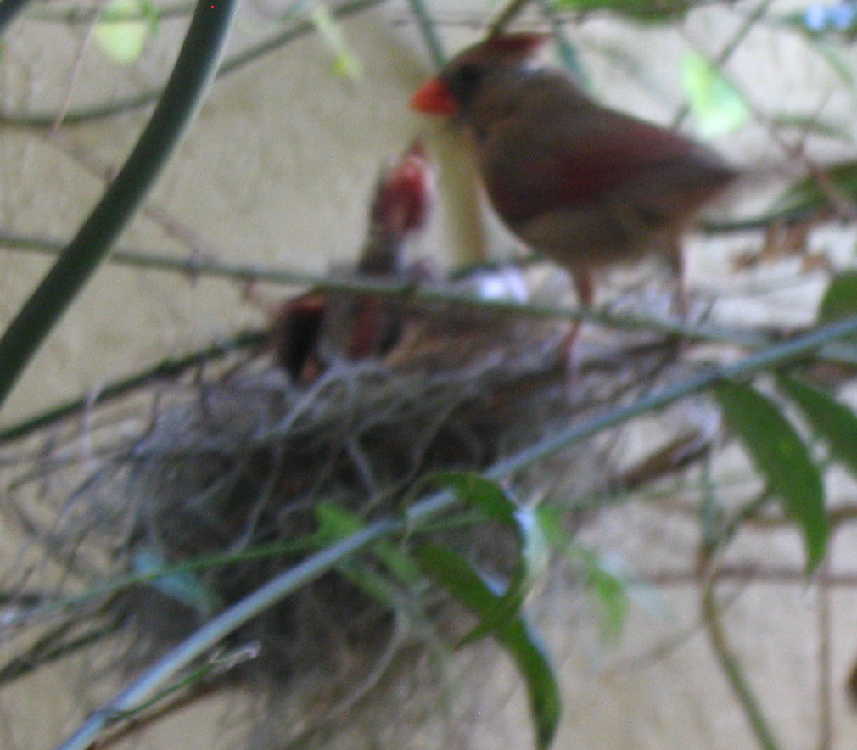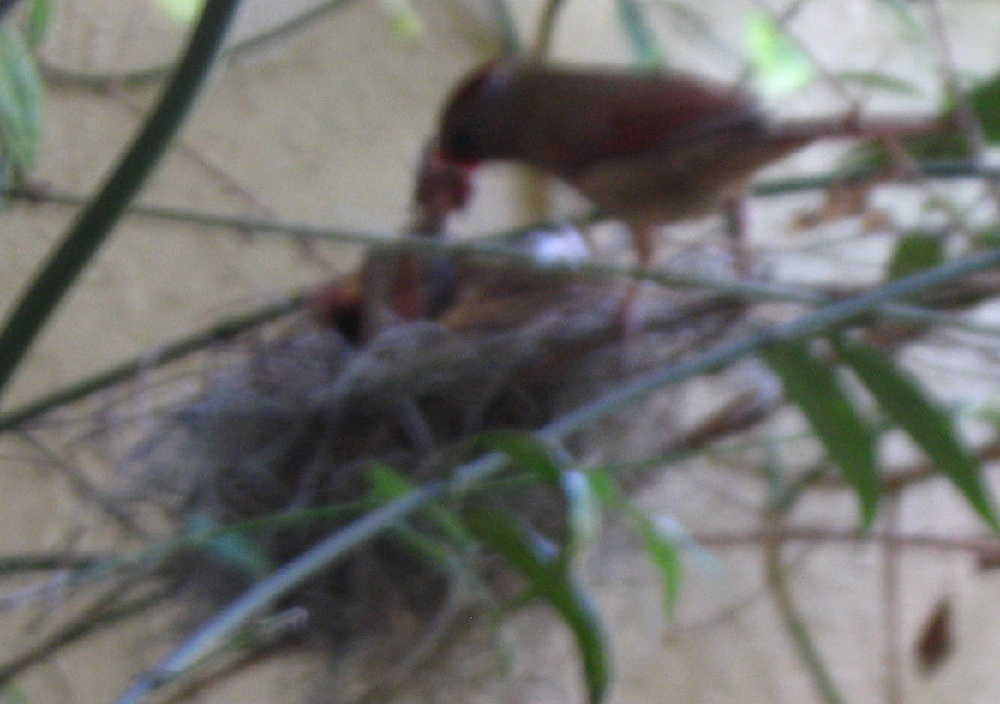 Soon, three chicks were ready to fledge . . . or were they?
I looked at the nest, and it was empty, but three chicks were fluttering
on the garden floor. With some difficulty, I managed to step inside,
pick them up, and put them back in the nest. Mr. & Mrs. C
sat on the wall, chirping excitedly.

This occurred several times in the next few days,
their wings getting stronger and stronger, but they were still
not able to fly over the wall.

After a few days of this, I decided they were large and strong enough
(they were able to cling to the jasmine) that they could be on the other side,
so I picked them up, took them out thru the front door,
and brought them to the other side of the wall.
Mom & Dad were still there; they didn't attack me.
I set the trio down by them, and left them to it.

Ever since then, as I watch the several pairs of cardinals at the feeder,
I wonder if any of them could be from that nest.

Later that year, we had that area cleaned out and
landscaping stone put down, with plants in pots.
No more cardinals (but lots more light).