Shell Lewis, Regional Director - Foster Homes, Midwest Placement for Cairn Rescue USA, writes:

On Saturday, 15 December, the Midwest was hit with a nasty snow & ice storm. That didn't keep our great Midwest volunteers from going the distance to get three little Cairns waiting for us in Missouri at Doc Tolliver's. New volunteer Kathy drove from St. Louis to Waynesville and then the always-dependable Holly Crotty met her in Litchfield, Illinois, continuing to Bloomington, Illinois to meet me. Holly & Kathy did the lion's share (or should we say, "Cairn's share") of the transport and I am so grateful to both of them!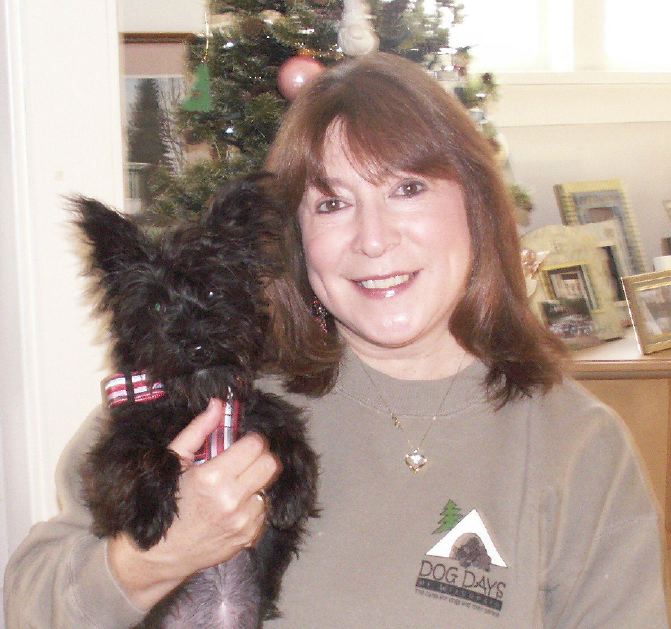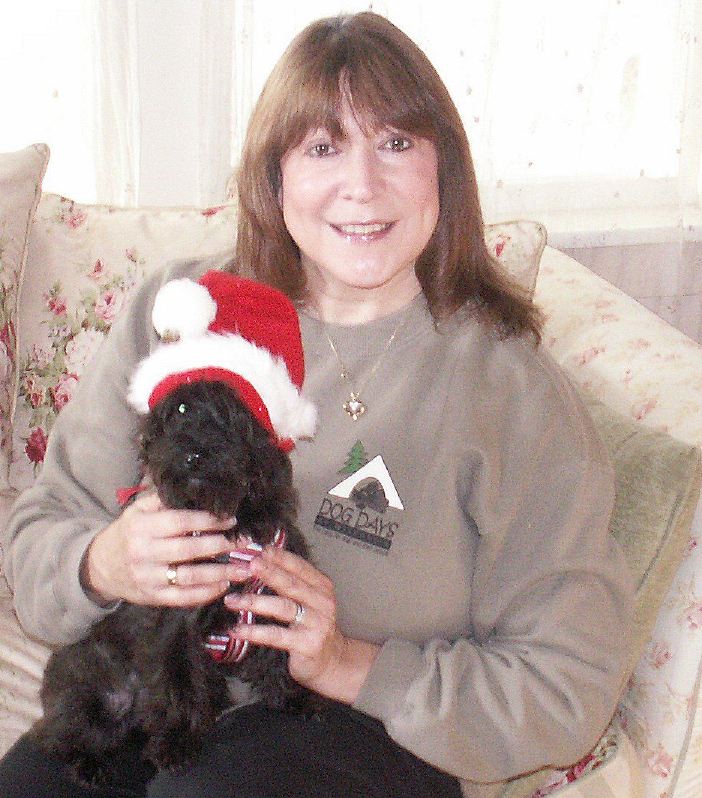 Happy & Shell

The Cairns that came in on this transport include Happy, a darling little six-month-old female who has no tail and no vision in her left eye. She is a happy, squirmy little girl. She was surrendered to Doc Tolliver by a couple who found her to be too energetic and difficult to train. She was left to run with their large outdoor dogs so we feel very lucky to have gotten her. Happy went right into a foster to adopt with Ralph Takach, who picked her up at our house on Tuesday. He came with his one-year-old Westie named Penny, who is every bit as energetic as Happy and the two became instant pals.

Happy & Ralph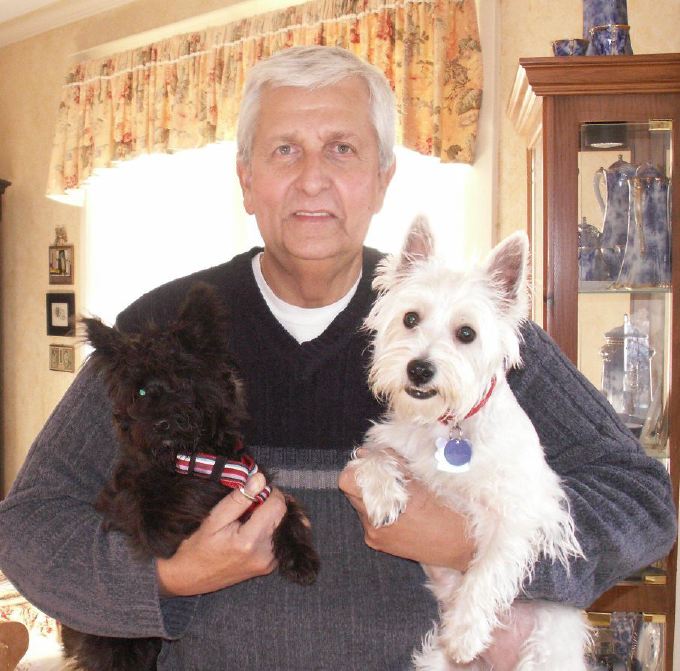 Happy, Ralph & Penny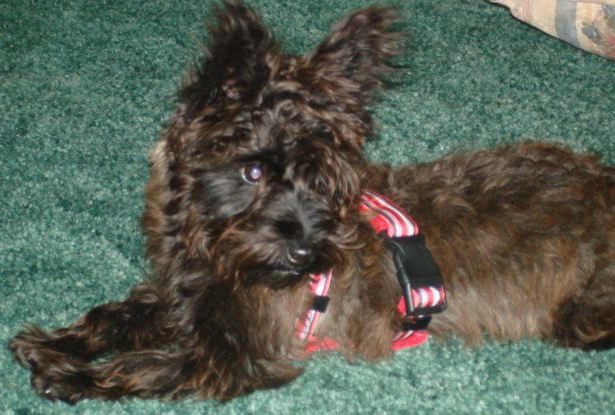 Happy in his new home in Indiana