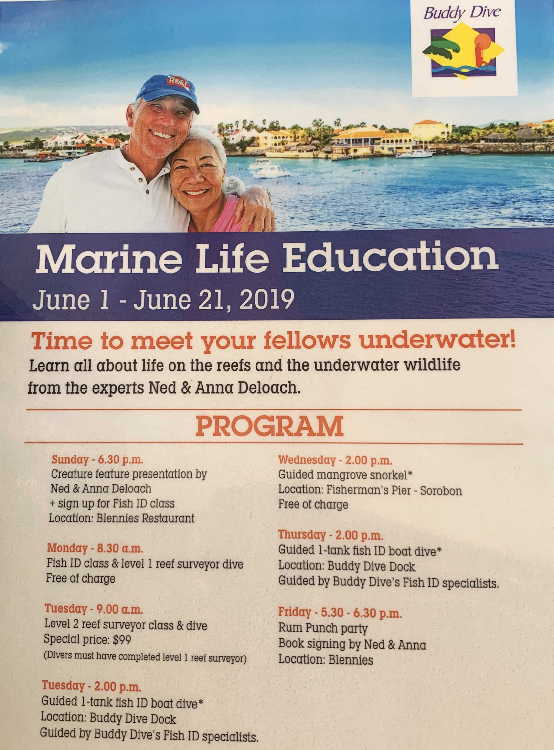 World-renowned underwater photographer Ned Deloach
has come to Bonaire quite often over the last 17 years.
He is here now and was giving a presentation on critter identification
for a contest the resort is holding. Below is a list of critters
specifically to identify, with location, if you find them.
And there's space for others that aren't listed.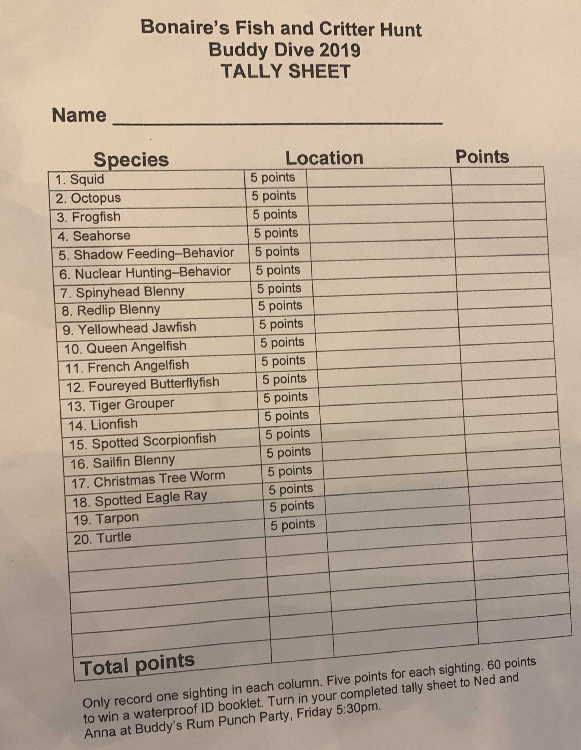 For example, on our check-out, I saw several splendid soapfish.

The other people were expected sometime around two this afternoon.

Tale of the travelers who had a terrible experience trying to get here:

My roommates, Dave Olson & Richard Cox, whose flight was delayed
over and over again for a total of about 15 hours,
and was canceled, finally showed up around five this afternoon
with no bags at all other than their carryon.

They have been traveling for two days and Richard didn't have
any clothes to change into when he got here.
I loaned him a clean shirt and a pair of shorts he was able to fit into
so he could take a shower and have a pleasant evening meal.

Being the size I am, and he is close to my size,
at least it didn't look like clothes were sprayed on his body.

Because Neal's last two dive trips (Indonesia and The Philippines)
were aborted because of active volcanoes, I asked him:

There aren't volcanoes in Bonaire, are there??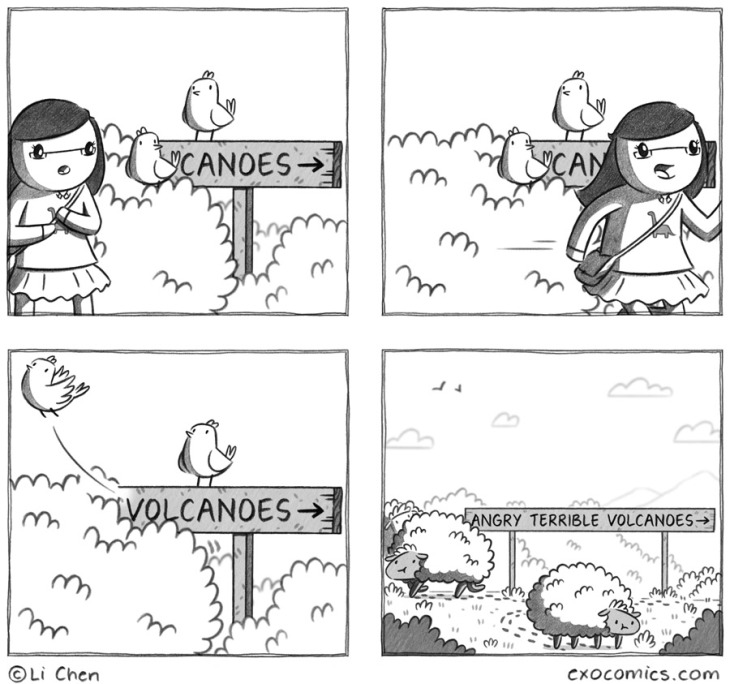 He replied:

Not that I know of, although someone at breakfast was talking about
going on a cave snorkel tour. Not me; I'm not doing that
[as it] sounds like a good way to break an ankle.

Tomorrow's plan is for breakfast at 7 a.m.;
when the dive shop opens at 8 a.m., Sally & I will do her check-out dive,
while Richard, Dave & Catherine have to go through orientation.