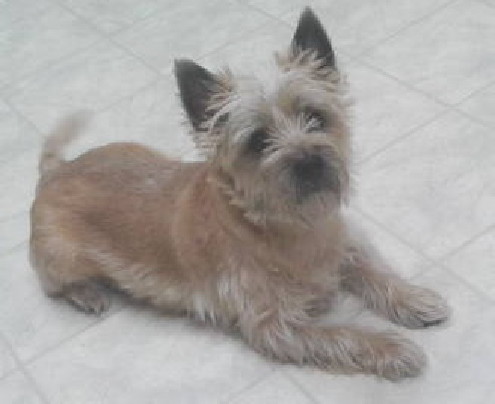 Gayle Kiesow writes:

Please meet 3.5-year-old Bristol, who is neutered,
up-to-date on all vaccinations & housebroken.

Bristol is currently with a vet in southern Illinois
who refused to put him to sleep when he was brought into her clinic.
She has gotten his skin issues under control with allergy meds
and is ready to hand him off to CRUSA.
Bristol needs a foster home who is willing
to comply with the following needs, according to his vet:

Besides his allergies and being slightly low thyroid
(part of his skin package),
I know of no other health concerns he has or has ever had.
We transitioned him from oral & injectable steroids to Atopica;
he seems to be doing well on it. He is on 50 mg Atopica daily,
0.4 mg levothyroxine twice daily, a grain-free lamb & rice food
(Taste of the Wild), Trifexis monthly and is bathed sporadically
in a hydrocortisone-type shampoo.

Luckily for Bristol, Cheryl Frommelt has volunteered to foster him.
Stay tuned for further updates here.

---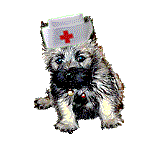 HEATHER IN CO:
How lucky he was to have such a great caring vet!
Glad he is safe; he looks so cute.

On 30 August, Dr. Adams writes:

Was very sad to see our fella pull off with my parents tonight . . .
he kept looking out the window at me. I love that little guy,
but he needs the stimulation of a good home/family.
Really thinking that he will do well with any family.
I would have kept him myself had I not already had four of my own
and the work demands here that keeps me from having
good quality time with my own furry family.
He had a bath in Dermalone shampoo Tuesday evening
and I cleaned his teeth, performed a HW test & microchipped him Wednesday.
He appears to have recovered completely from the anesthesia and should be ready to go.