He is playing with toys and is just a happy, sweet, gentle, loving little guy.
I am confident that with eye surgery,
he will blossom into the wonderful guy he's meant to be.

On 23 January 2017, Shell Lewis writes:

Bruce will be going to Louisville to have cataract surgery.
Looking at costs of about $3000, but will probably be more.

On 24 January, Peggy Nalley writes:

Bruce will be coming to my house in Louisville, Kentucky
to see an opthomalogist here. Bill will be bringing Bruce to me
on 6 February and we have an appointment on 9 February
for his initial visit to evaluate him to see if he is a candidate for the surgery.

I've told them Bruce's history of being able to see shadows and light,
and they say that he will most likely be a candidate for the surgery.

I will be fostering him during his recuperation,
which will entail several visits to the eye clinic for at least six weeks, give or take.
I am looking forward to meeting this sweet guy and being there
when he sees again for the first time in who knows how long.
I'm sure I will cry with joy when it happens.

I had a foster named Riley several years ago who was blind;
they gave him his sight back in one eye, and he was so happy to see again.
So to be a part of this amazing journey for Bruce is very exciting and rewarding!

---
---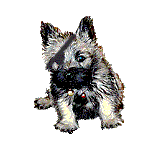 NEAL SKRENES:
Great story and pictures. Hope for a successful surgery.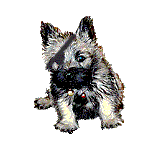 MARILYN ROYLE:
Thank you to Bill Schumacher & Peggy Nalley for helping to give this sweet boy a second chance!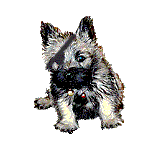 DOREEN MUNDIE:
Cutie . . . he is fortunate . . . [we] wish him well....