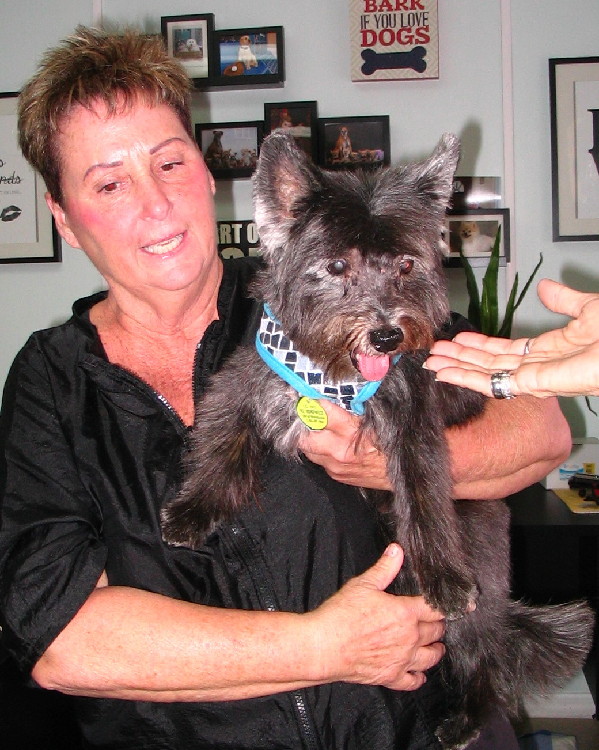 Also, you can see he no longer wants to be confined.
But he SMELLS and FEELS and LOOKS so much better!

At home . . .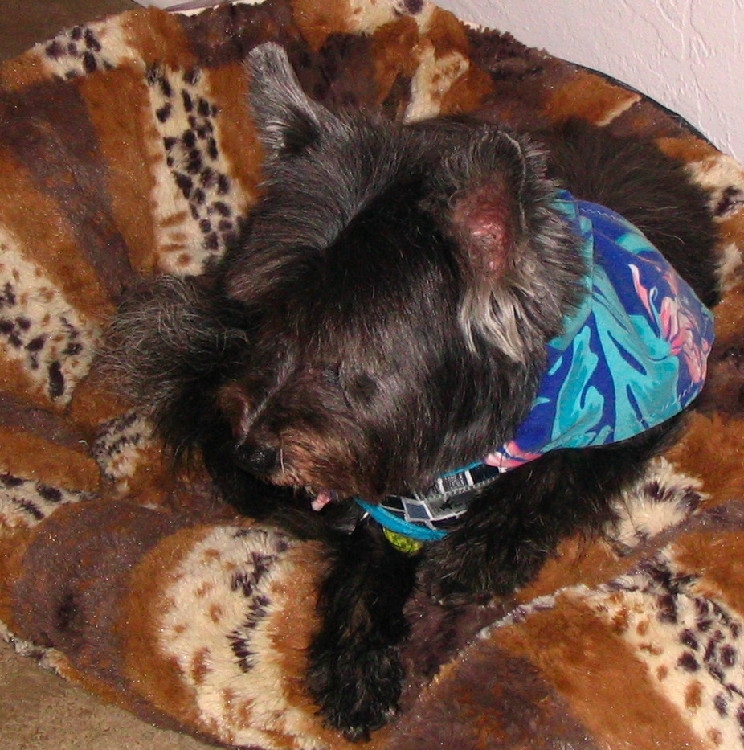 Two things I'd noticed about Buddy: 1) He never sits down,
which may be because of arthritis; and 2) he does not like to lie
in a dog bed (nor in a crate, but that isn't unusual).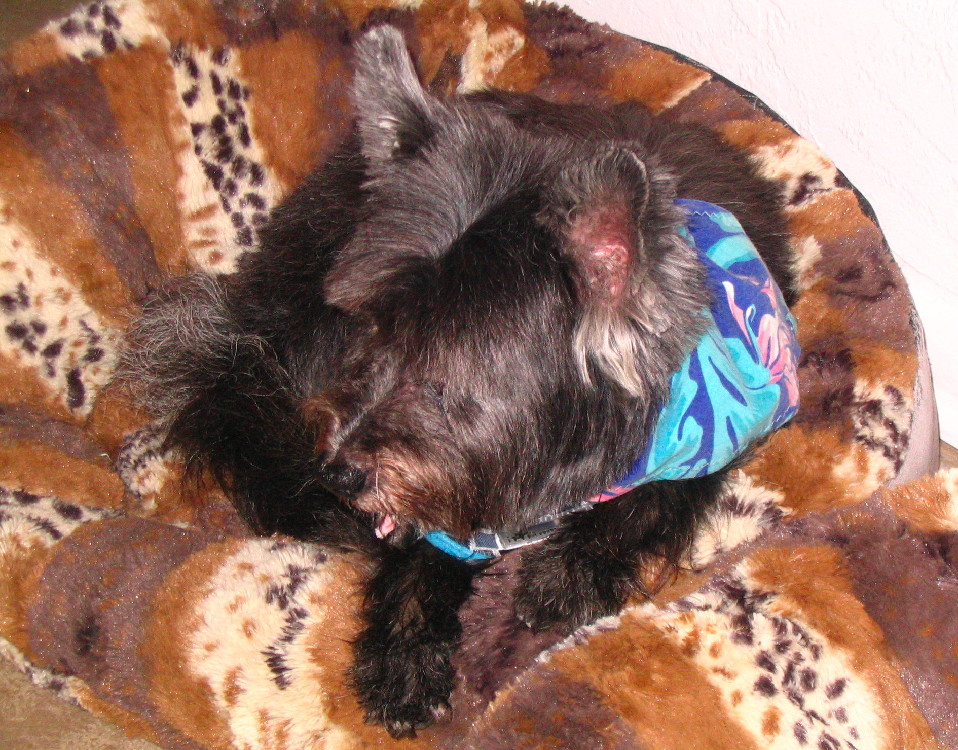 Little did I realize that Buddy was just making sure that he was fresh & clean
so I wouldn't have to wash all dog beds, couch/chair covers & crate mats,
as I had to do every other day with SADEE IN FLORIDA.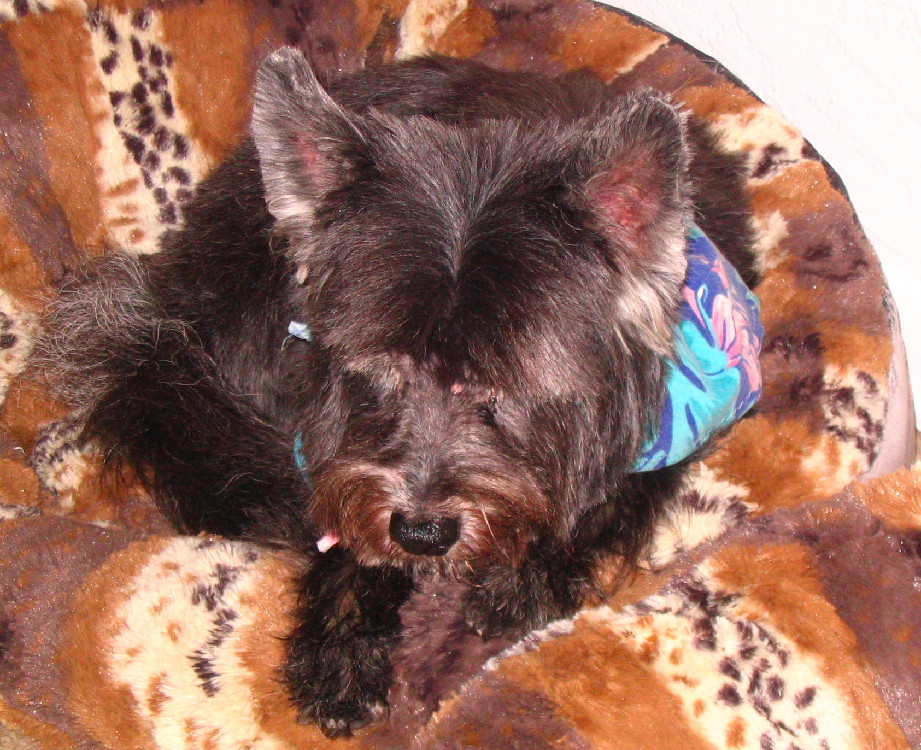 Within an hour of coming home, he climbed into one of the dog beds
and fell asleep. Such a considerate gentleman!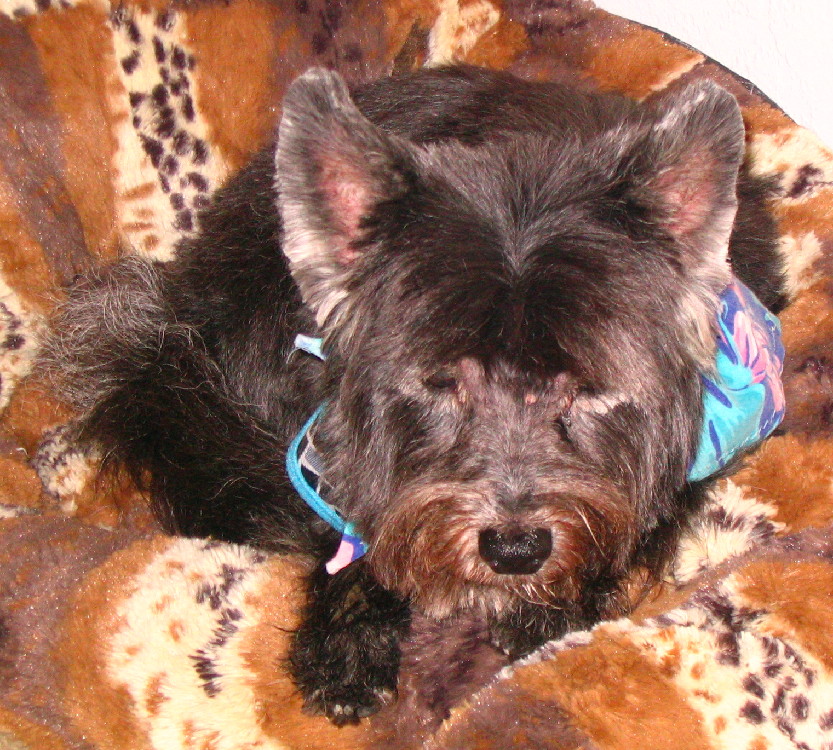 Buddy would like to thank everyone who has donated to make his
last days/weeks/months/years more comfortable and filled with love.

---
---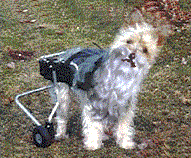 BJ ISAACS:
Lordy, I am in tears looking at the change. Bless his baby heart. No worries now, little man. You are loved and taken care of now!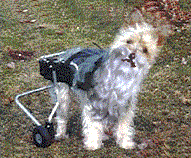 TRACIE COTTON:
He's very handsome! Glad he has a loving home to live out his life.

He IS available for adoption,
altho it's a little like having a ghost of a dog (or a cat) in the house . . . .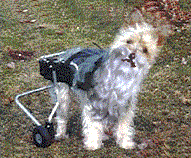 RAELENE PINON:
He couldn't be in a better home! Cannot wait to see more pictures of the journey.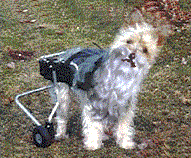 KATHY WALKER:
He may be up in age, but he is absolutely gorgeous! I bet he had some spunky terrier times
in his heyday. He's got a little mischievous Cairn twinkle going on even at almost 16 years of age.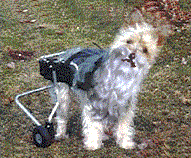 BILL SCHUMACHER:
Such a sweet baby. I don't know how anyone could give up a senior dog, either.
Their needs are so specialized at times, and their time on Earth so short,
that we have a responsibility to care for each of them.
Much love to you for opening up your heart and home to him!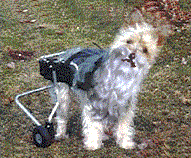 PATRICIA YARNOT:
Buddy looks marvelous! Hard to see that he is almost 16. He has such a lovely smile.
Sad that his owner didn't have a plan for him for after he/she died.
You can't rely on family to step up and do the right thing.
Hopefully he'll fit right in and be a nice ghost to have around.