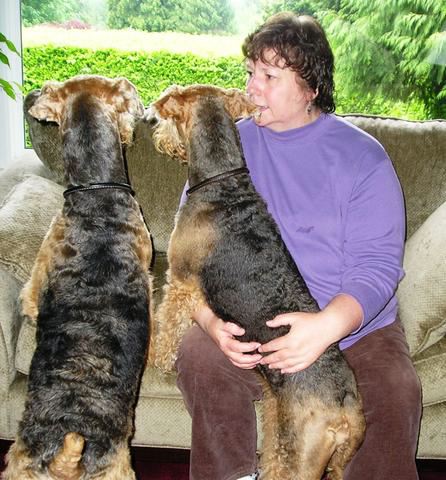 Look! It's a squirrel out there!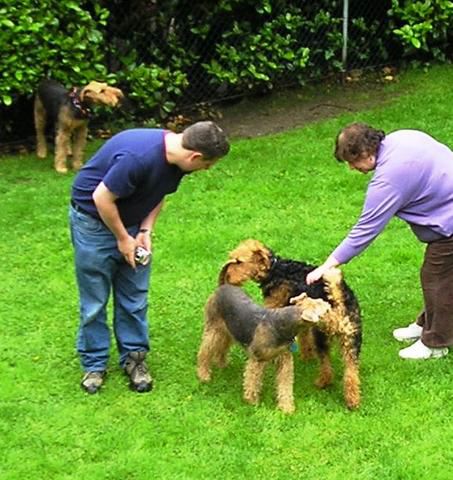 AireParty: Scott & Sandy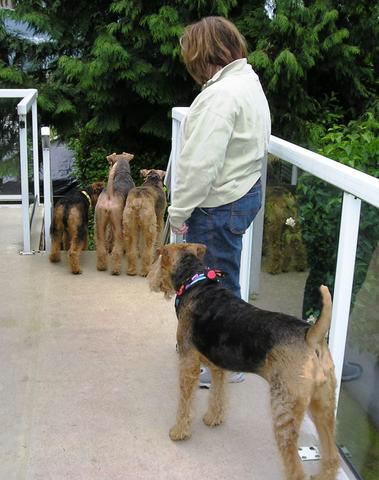 Aireparty: Karen & Pix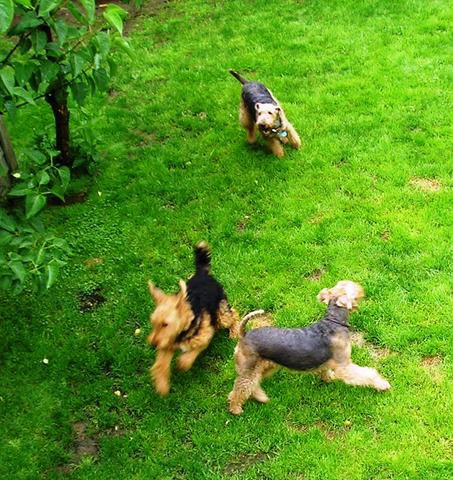 Aireparty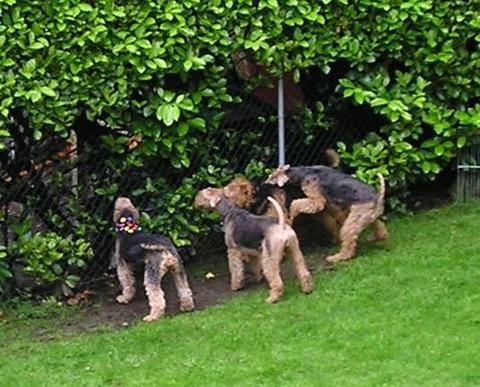 Aireparty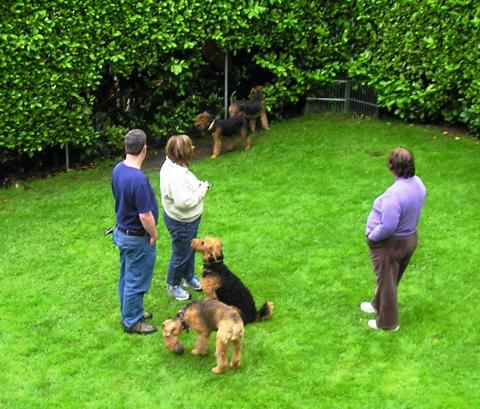 Aireparty

Aireparty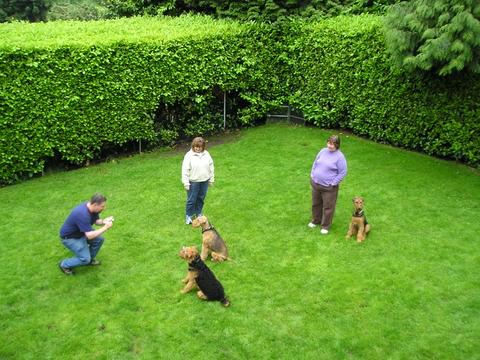 Aireparty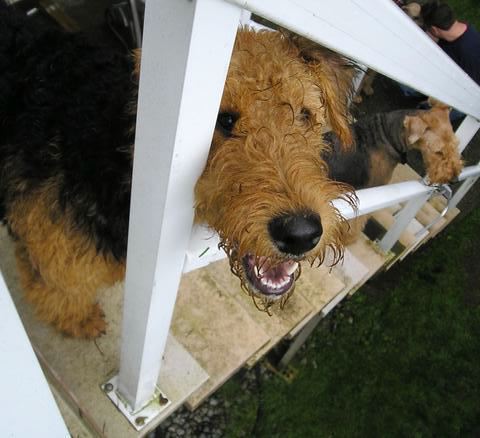 Aireparty: Gator

Seven-month-old Gator is cute as a button. Harrison falls flat on his face in love with her. His previous loves, Littlest Lunatic & Ms Pix, are both disgusted with his fickleness. Eventually, everyone is played out and we urge all into the house to relax and chat.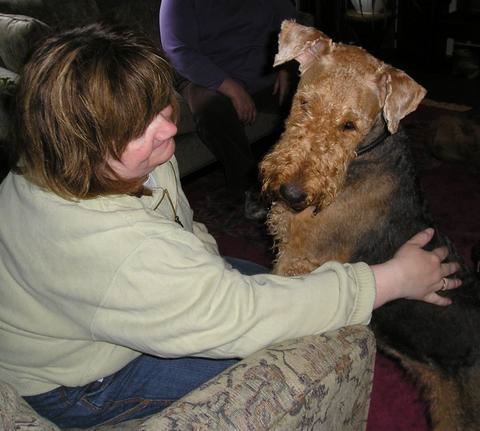 Aireparty: Karen & Rosybud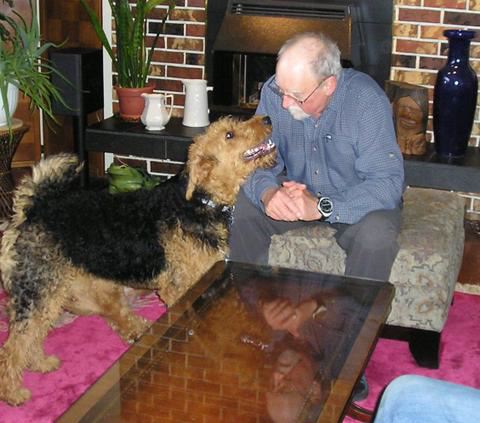 Aireparty: Jim & Gator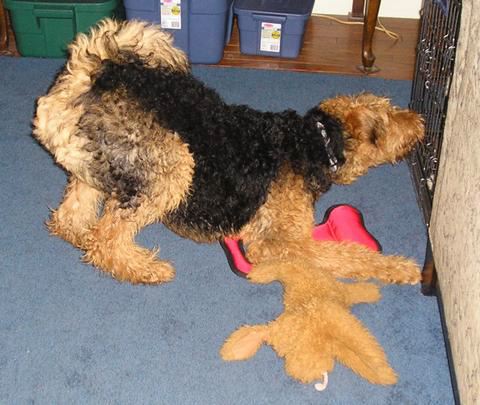 Aireparty: Gator wants to play!

Gator promptly invites Pifflesqueak to play. Pifflesqueak reacts to this nice gesture by biting Gator's toes. Squeak ends up in a crate with Gator doing playbows to her at the crate door. Then Gator grabs a toy and bounces into the bedroom to see if Littlest Lunatic would like some fun. LL wants nothing to do with Gator. She is not feeling very well and wishes merely to sleep off her tummy ache. Gator jumps on LL and waggles the toy encouragingly at her. LL growls. Ms Pix dashes in to defend LL. This earns her a swat with a stuffed toy which breaks her focus on Gator and all is well.

Scott hands out treats. The puppies drag all the toys out of the toy baskets and strew them all over the living room. I hand out treats. Everyone takes a million photos. Around 1:00 p.m., the party breaks up reluctantly and Gator is fetched away, much to Madison's disgust (and Harrison's).

Sandy and I go to visit a friend, leaving the alpha male with the herd for the afternoon. When we return he is looking quite disheveled and both Harrison and Littlest Lunatic have been banished to the great outdoors for some unspecified transgression. Madison is residing in the crate. The alpha male is busily washing the kitchen floor. We chose not to ask . . . .

Monday, Sandy feels obliged to return home. We help her pack up. The Circus waves a sad goodbye. The uprights hug various Airedales goodbye (and Sandy, too of course) and the wonderful weekend is over . . . until next time!

Maureen and the entertaining Circus