Peggy Nalley continues:

He came in with the name Scrappy; we have so many of them,
I changed his named to Cappy. It works; he comes when called.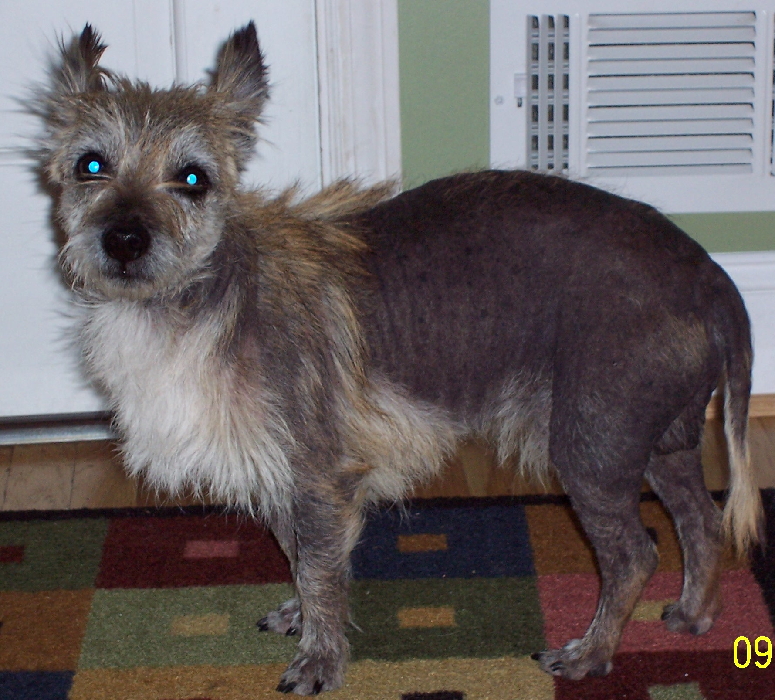 He is pitiful looking, I must say, but he is a happy little fellow.
He has come in and made himself right at home.
And he is housebroken . . . thank God!!!!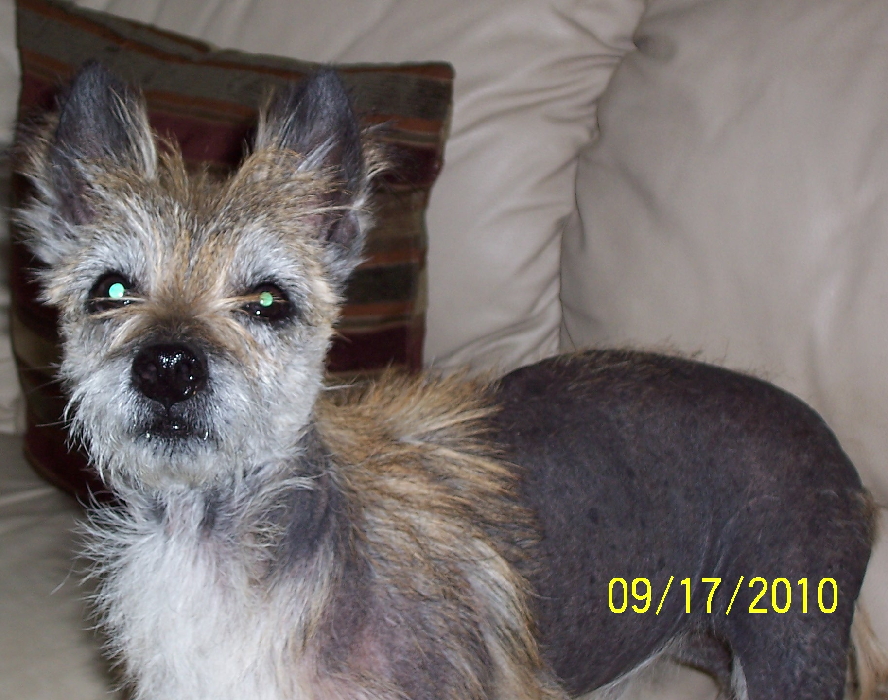 I keep telling him he is a "Chinese Crested wannabe".
He just wags his hairless little tail as if to say,
"Yep, and I'm pulling it off pretty well, huh!"

His little face & head remind me so much of Saylor,
it is not funny! Has his temperament too.