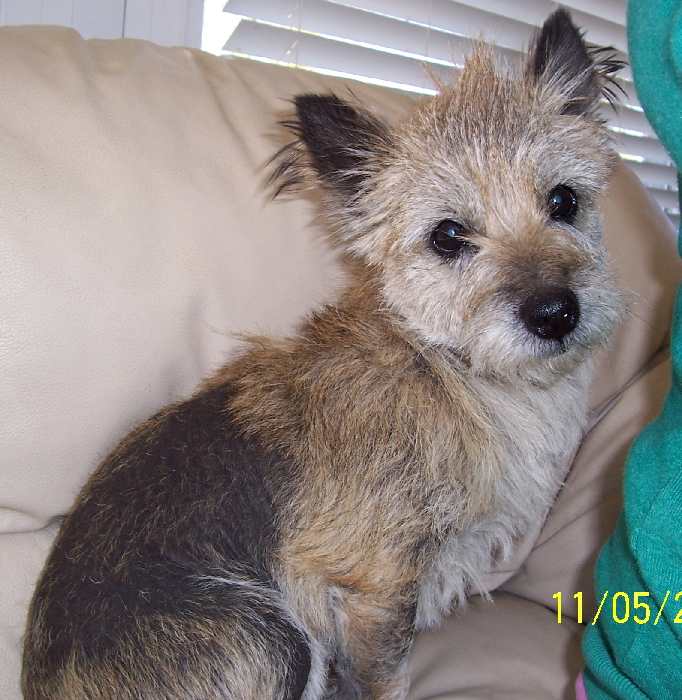 On 9 November, Peggy writes:

Here are some pictures of Cappy after two months in foster. He is finally getting some hair, little by little. He is on thyroid medciation for low thyroid and an Omega 3 fatty acid every day. He is still a happy little guy and doesn't seem to notice that he is different from the other hairy Cairns that are running around here.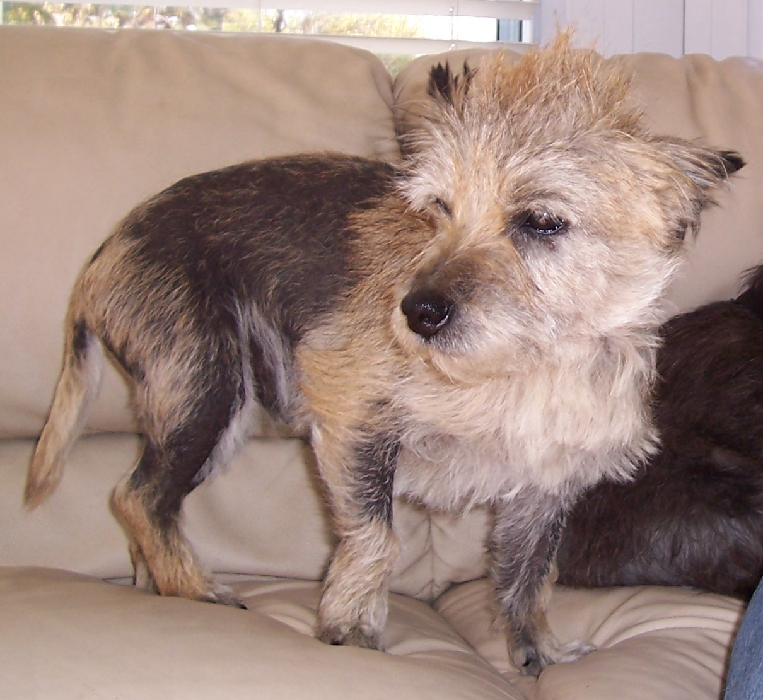 He doesn't stay outside too long now since the weather is getting chillier here, so I just put a sweater on him, but he hates it. He will go outside and roll around until he has every leaf & piece of dirt & debris he can collect. He is just so funny.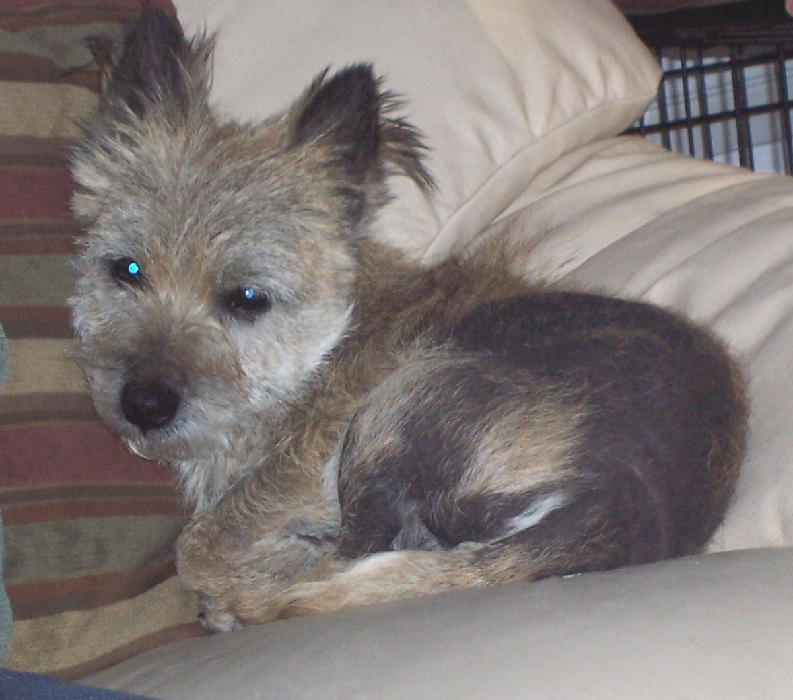 ---
---


DONATIONS HAVE BEEN
RECEIVED FROM . . .


JACKIE & TOM McGUINNESS
MR MAC, MAHRI & ELLE
who can all be seen HERE
and whose June 2010 Cruise to NYC can be seen HERE


BEIGE WISHART & SIDNEY JAMES


JOHN LOCKHART
This donation is in memory of my own Cairn, who passed away on 4 September 2011. Best wishes for Cappy./STRONG>


HOLLIS SOBREPENA

TOTAL DONATIONS AS OF 29 MAY 2012:


(If you have donated to CAPPY IN KENTUCKY
and are not listed, or you would like dog names and/or pics
added to your listing, please let me know HERE.)