Morganne from the KC PET PROJECT . . .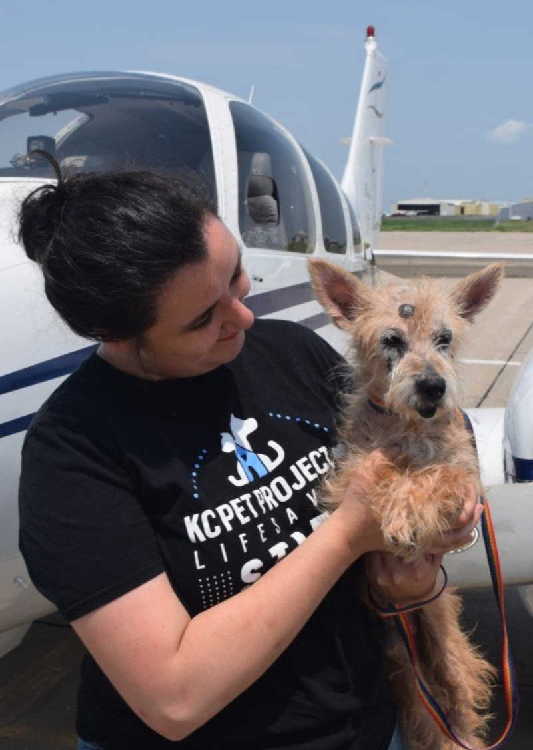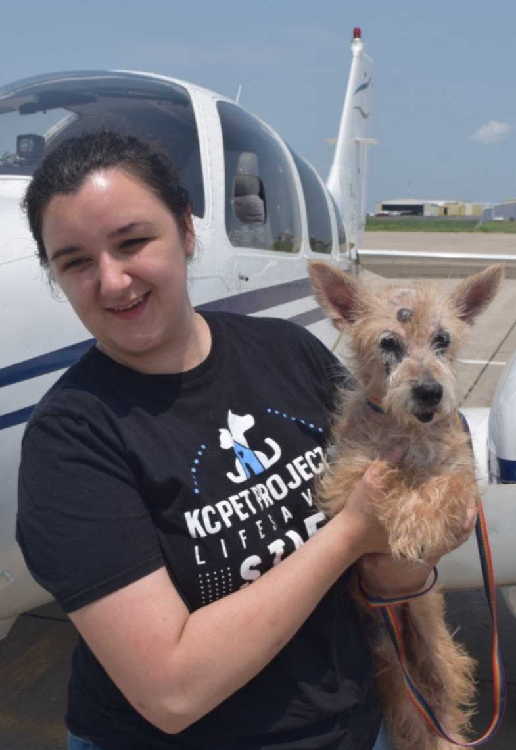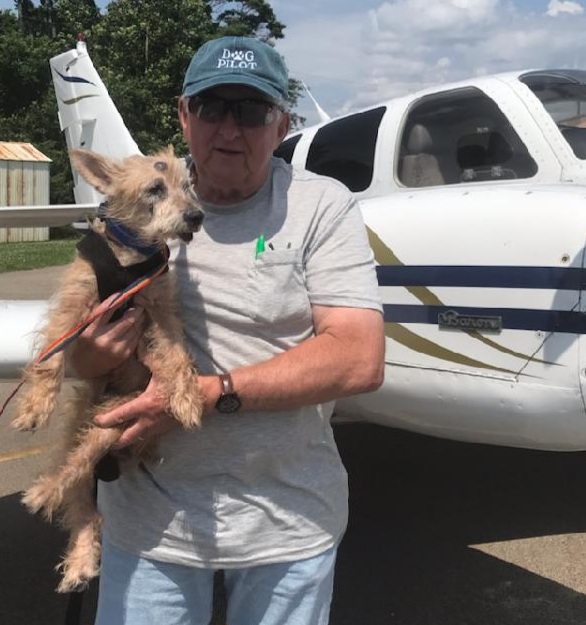 Shell Lewis writes:

Thanks to all who emailed, messaged and networked
on behalf of 16-year-old Captain Rex.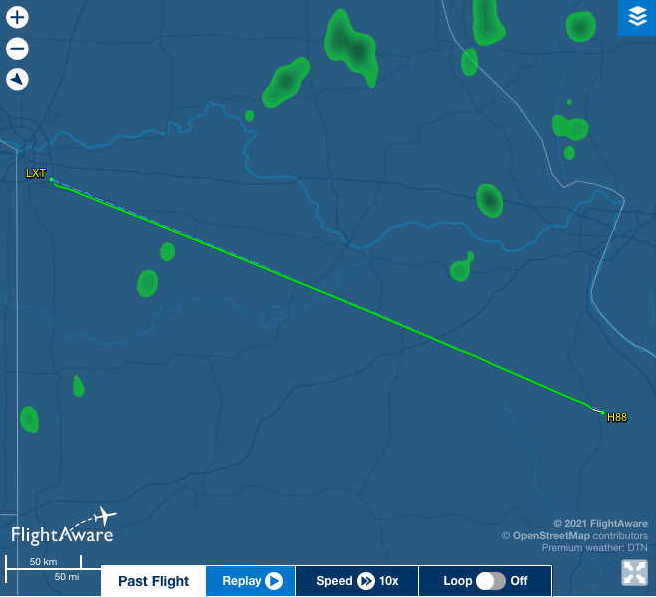 Pilot Jim of Pilots 'N'Paws, a retired 747 Northwest Airlines pilot,
left Covington, Tennessee this morning at 10 . . .
picked up Captain Rex in Lees Summit, Missouri at noon . . .
and by 2:30, our super senior was in the arms of foster mom
Sue A in Fredericktown!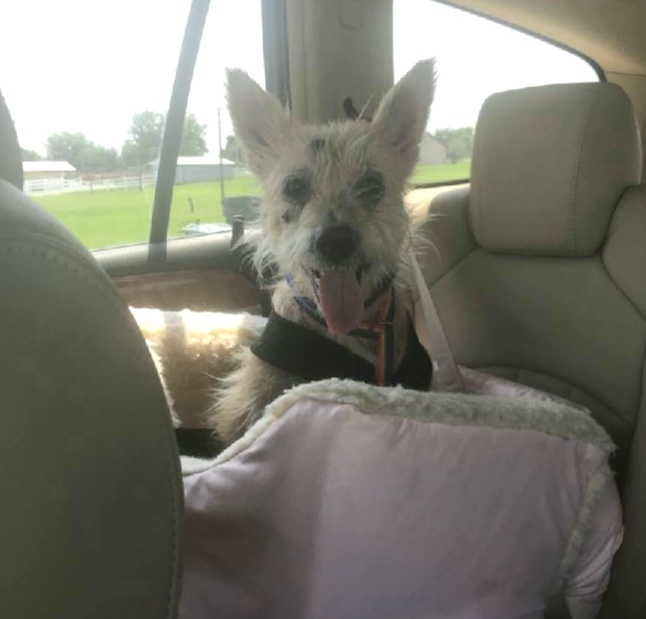 Captain Rex relaxes in midair

"It takes a high-flying village!"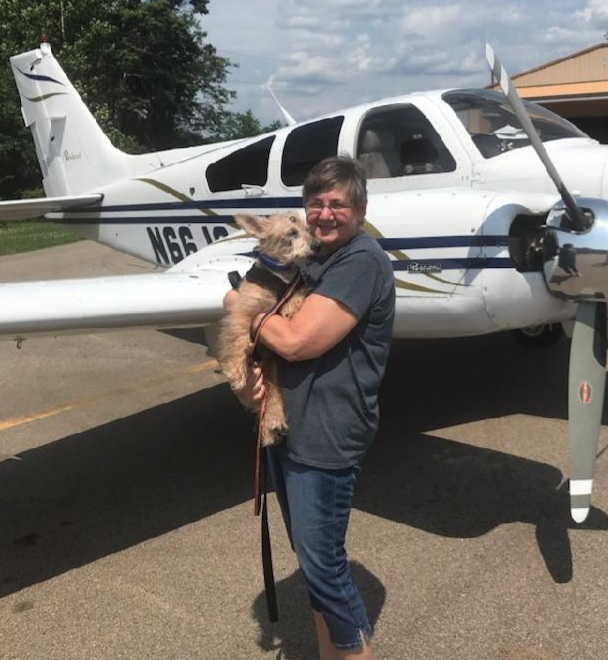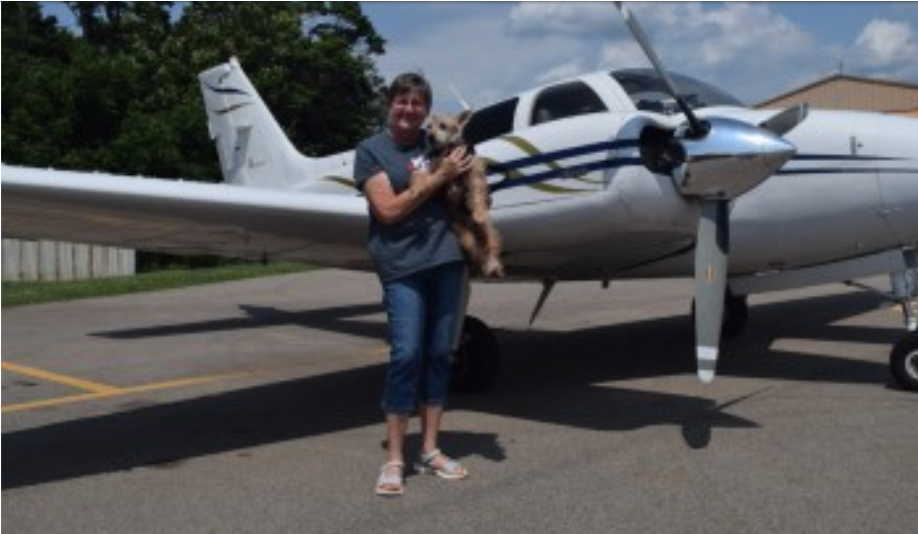 Later in the day, Sue writes:

He has had a medicated bath.
I did just a quick groom to rid him of the mats,
applied a soothing leave-in lotion I like to use for Westie fosters
with skin issues, washed the pus from his eyes with an eye wash
and gave him his afternoon eye drops.

He is so old and such a mess my heart hurts for him.
But he is resting well and seems very content.

He did something I've never seen a dog do in 10 years of fostering.
I had a bowl of fresh water for him; he sniffed at it.
He didn't drink any; went over to a basket I had in the room, peed,
then turned around and started drinking his pee.
I've seen plenty of dogs that eat poo,
but never one to drink their urine. Poor little guy . . .

---
---

HEATHER SHEA:
I am so glad he has landed in Sue's gentle care.


MARILYN ROYLE:
My tears are falling over this one - but he seems content and happy for this last stage of his life. Thank you to all who have helped him find some comfort and happiness at last. Thank you, Sue, for fostering him.