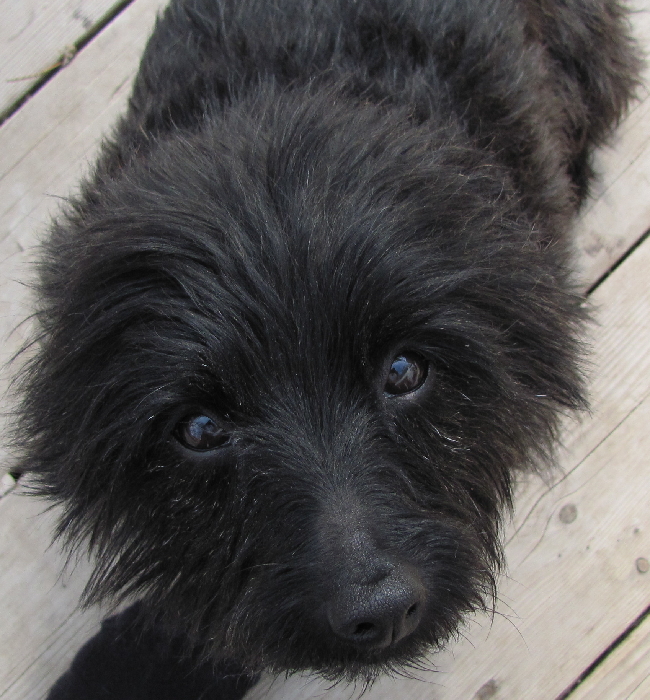 FROM CRUSA INTAKES, 5 FEBRUARY:

Charlotte is a black Cairn, 3-5 years old; we adopted her from the local humane society as a companion for my partner's elderly mother, but she's not suitable for that. She's energetic and very smart, and very cuddly, but she needs to be an only dog in a family or with a person who does not have small children. She loves toys and playing fetch. She's really a great dog, but we already have another Cairn and two other dogs, and our HOA won't allow four dogs. Please help us!!!! Of course we won't take Charlotte to a shelter, but we really need to get her into a better situation, one where she can thrive as an only dog and get more attention. She's current with all shots and the vet, is spayed, and is healthy. We really love Charlotte, but we can't keep her!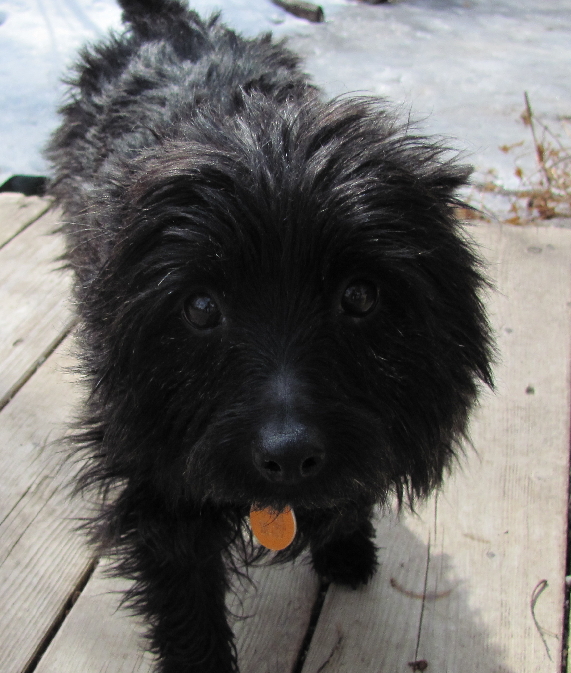 On 15 February, Donna Venegas writes:

Here's what I can tell you about her so far . . .

PLAY! PLAY! PLAY! She's another doll baby; she jumped in bed with the kids and just LOVED THEM! She's doing fine with all five of my dogs, she does well on leash, does ALL her business outside (on deck). We think maybe she didn't have a yard to go potty on. But at least she goes outside.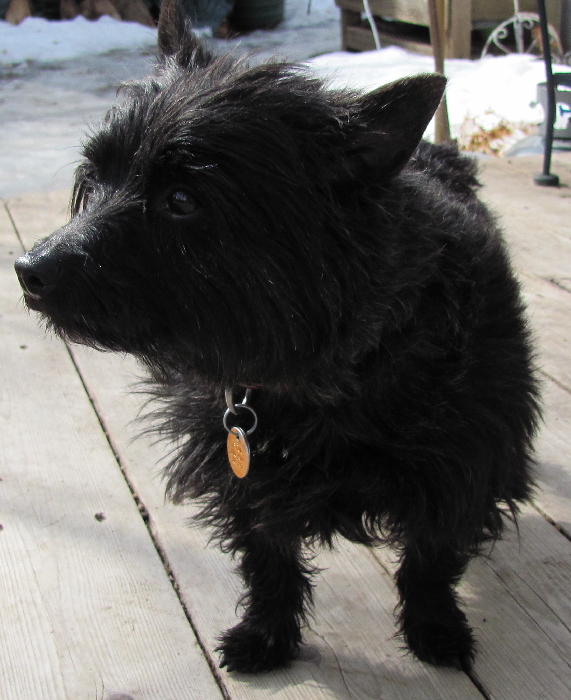 Nothing bad to say about her other than she will sit at your feet and bark till you play ball with her. She is a doll, but it looks like she's been shifted around and I don't know why, she's great with my dogs, and my grandchildren, and LOVES to play ball.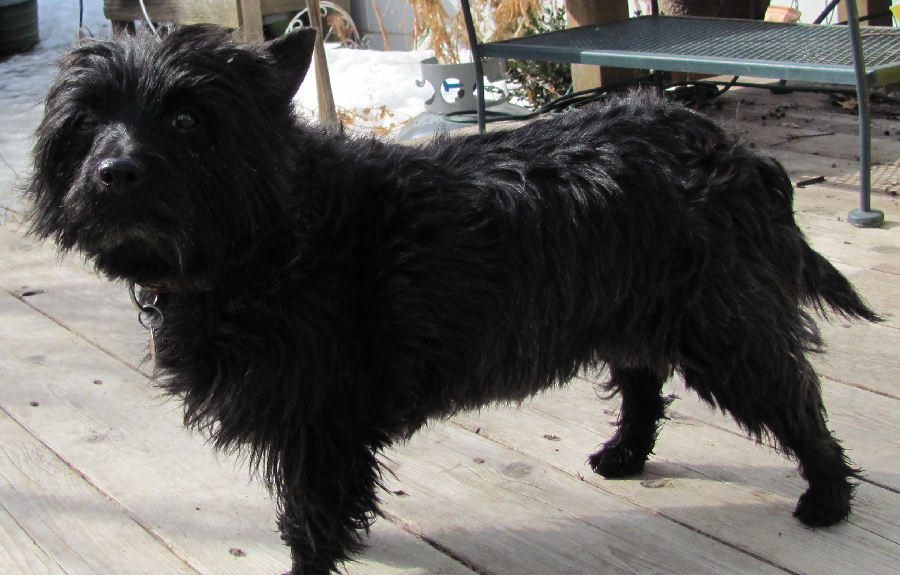 Her health is good, she's jet black and has nice white teeth, I'm guessing she's 12-15 pounds. Oh, I forgot . . . she loves the lap; now I have all five girls in my lap. Thank God Bogie likes his own space; I don't know were he would fit.

---

KATIE KNEESEL:

Hahaha, wanting to play with the ball nonstop; I know that one all too well. Sounds like my Sugaree and kind of looks like her, too. Darling little girl!