Charlotte is a one-person dog, and did not like sharing her time, attention & toys with all my other dogs. Now she will be an only (child) dog, if she can behave herself around Mary's other housemates (three cats). I'm sure the two of them will make it work.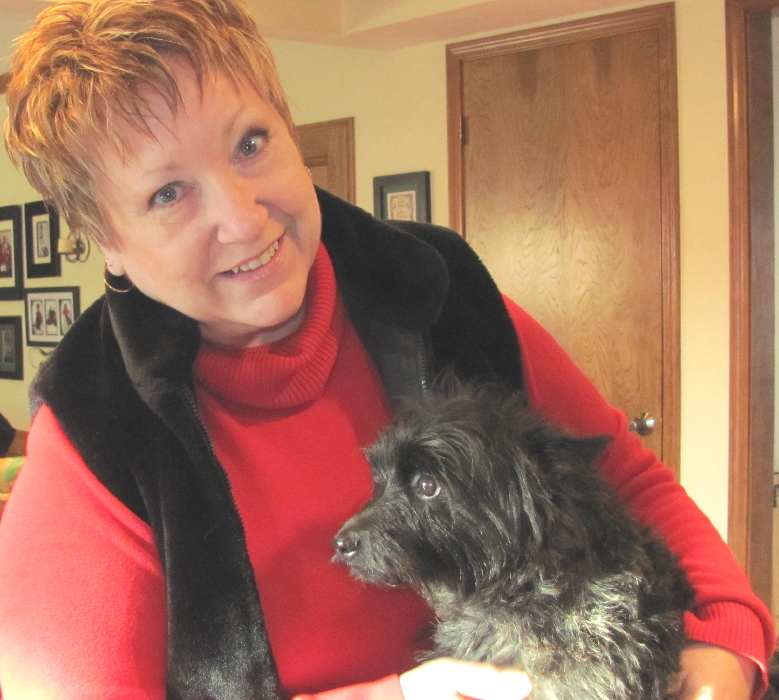 Another happy ending at the Venegas household.

Mary has joined CRUSA to assist with reference checks. WELCOME, MARY!
AND she's already registered for MIDWEST CAIRNFEST 2011 HERE

On 7 March, Mary writes:

She is Dulcinea after the female character in Don Quixote, one of my favorite books. In Italian, if you are someone's Dulcinea, you are the object of his/her endless & hopeless love. Dulci, in Italian, means sweetness. In the musical, The Man of LaMancha, the song. Dulcinea is one of the most beautiful & romantic songs I've ever heard. It's haunting. HERE is a link to listen to see if you don't agree!

She was only Charlotte for two months and we don't know what she was before that, so I went for it and renamed her. She is much more of a Dulci than a Charlotte. She certainly is sweet!

---
---


HELPING CHARLOTTE MOVE ON TO HER NEW LIFE ARE . . .





JUDY DOENGES








MARY WHITLEDGE








TOTAL DONATED, AS OF 24 FEBRUARY 2011:






If you have donated to CHARLOTTE and are not listed,
would like your dog(s)' names and/or pictures or Rescue affiliation(s) added,
PLEASE contact me HERE