He's not drinking much, though. Mostly just eating.


Carol:


Good plan. He (y'all) might have a rough night , , ,
he probably is used to being in a cage and not relieved very much.
I'm surprised he is not drinking . . .
the food usually makes them thirsty.
Yesterday and today have been hard days for him.
He will wake with a twinkle in his eye, let's hope.


Has he spent any time without his cone while he relaxed?
At his age that cone is probably really messing with his balance, etc.


William:


Good point.
I'll take it off him the next time we're watching over him.
Letting him sleep and get acclimated.
I think he's getting some strength back after getting some food in his tummy.


Carol:


And he feels safe . . . except for waking up from surgery
and he can't see his body!

---
---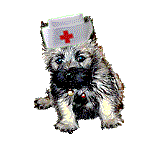 NEAL SKRENES:
Hi, Chuck - things will get better for you soon now. Hang in there, buddy.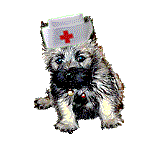 BOB ANDERSON:
Good Luck, Chuck! Hope you have a good vet visit . . .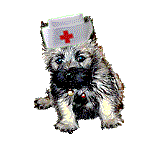 JACKIE PARKER
In England:
The poor boy. Sending hugs and thanks to his rescuers.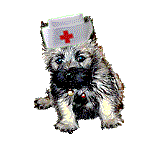 PATRICIA YARNOT:
Only 6-7??!? He looks so much older than that. Poor little guy. What a hard life he's lived.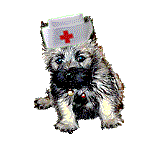 JACKIE IKE:
Poor thing . . . it's awful to be left behind! I know he will be happier than he was with lots of good care and love from CRUSA. Thank you all for saving him!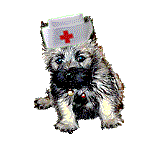 MARILYN ROYLE:
This just breaks my heart. I hope and pray that he will be happy again (or for the first time ever) now in the loving arms of CRUSA. Thank you to William and his wife, and Carol, and Shell and to everyone else involved.