Anyway, when I got to the house (eerie!),
it was like going back in time, having been there seven years ago.
Nothing had changed, except there were no dogs running around.
Well, after sitting in my car for about 15 minutes,
I decided to go in the backyard to see where these two were
and found them in a pen with a doghouse AND NO WATER;
it was frozen.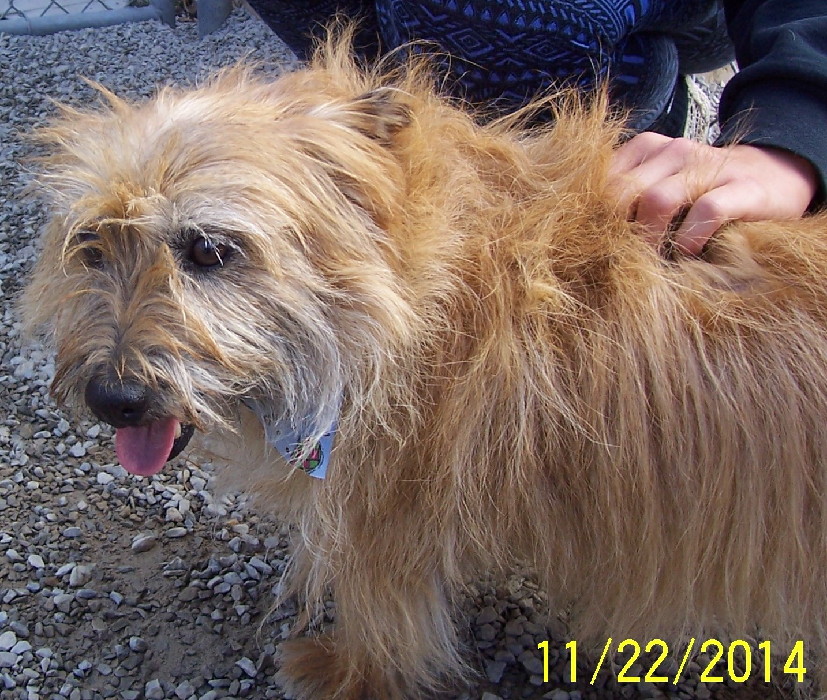 Sugar

I went inside the pen:
First I found out if they were as friendly as the family had told me and,
yes, they were so happy and friendly to see someone.
They were matted like crazy, and of course, I'd forgotten my camera
with all the confusion. So I got one out (I didn't know
which one was which, and neither did the family of the deceased),
and took her to my van, pulled big mats out like crazy.
She was very gentle and never growled or showed teeth;
just kept wagging her tail and jumping up on me to pet her.

I went back and got the other one,
who was as sweet and friendly as her sister.
She also was very matted, and again I pulled some mats off her
and she did the same as the other - no growling or teeth showing,
just glad that someone was there.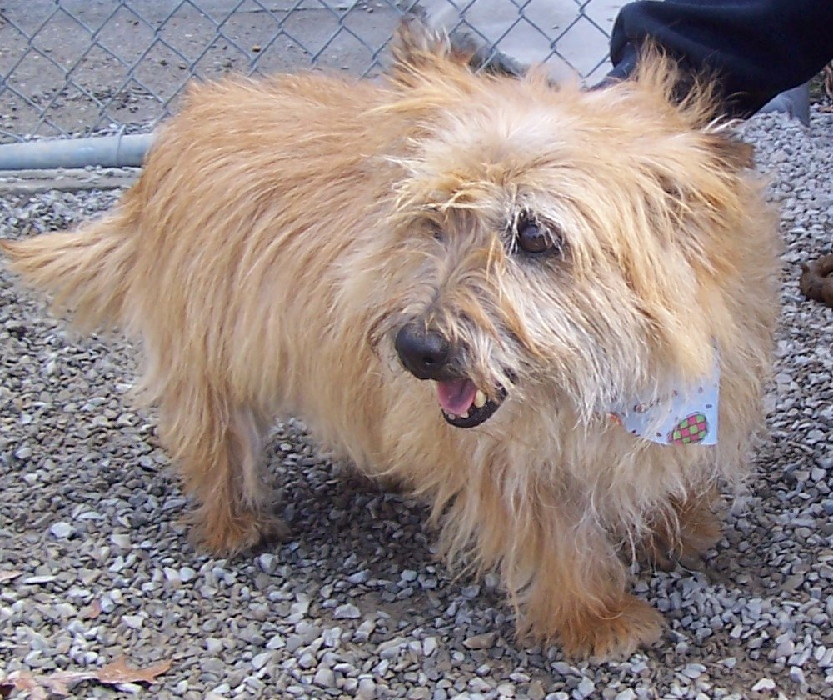 Sugar

After I got them in crates, I sat there for some time,
waiting for the brother-in-law of the deceased,
but no one showed up. I felt like a thief in the night stealing two dogs.

I left the house, which was in the woods, and went back out the driveway,
and there at the main road and driveway was the man waiting for me.
He didn't know who was who;
just that their names were Cream & Sugar and
he gave me the vet records from the vet they had gone to.

Both dogs were behind on shots,
so I took them to my vet to get them UTD on everything.
Through the vet records we figured out who was who,
because of one had an eye scar and one was spayed.
So now we know which one is Cream, the skinny one and
which one is Sugar, the plumper one.
They both had a very bad yeasty smell, due to the matted coats,
and both had tumors that needed to be removed and dental work.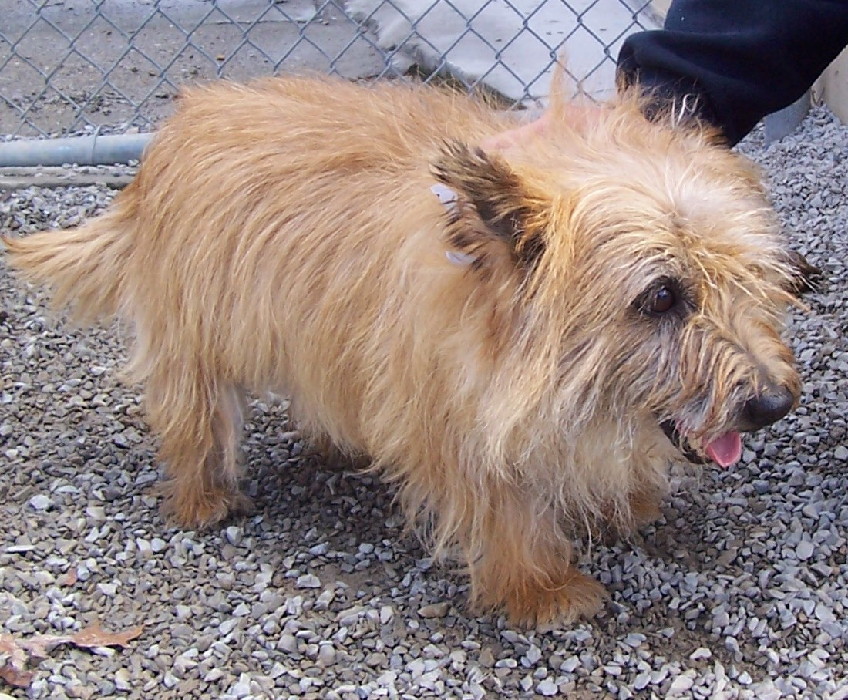 Sugar

They both had surgeries on 20 November, with tumors removed and dentals.
They had to stay at the vet clinic because I could not bring them home.
With the holiday coming up,
I was in a pickle trying to think of what I was going to do
with them after the vet released them from the hospital.

I called a kennel not far from me that I have used in the past;
they agreed to board them for me, so on 22 November,
I picked them up them up from the vet, and, with meds in hand,
took them to the kennel until I get the ok from the vet
that I can bring them to my house. They are still at the kennel now.
I went to visit them once and they are doing great,
getting a lot of attention from the staff and lots of treats,
which is one thing Sugar doesn't need,
weighing in at 22 pounds.

I really need someone to help me.
I am having back problems again and maybe surgery again.
Having a mylagram on Tuesday, 2 December.

Their vet bill was $977.75.
The tumors were sent to a lab to make sure that they weren't cancerous.
We need help with the boarding costs . . .
the kennel does give a discount for rescue groups, thank goodness.
So please if anyone can help with the vetting & boarding costs,
it would be greatly appreciated.
$900.00 has already be donated from a gentleman in Texas.

Please, let us get these babies adopted or to a foster home
in Louisville, KY or surrounding area.

Both dogs are UTD on shots, microchipped, spayed, HW negative.
Do not know if housebroken, but staff at kennel says
they are not using the potty inside their kennel.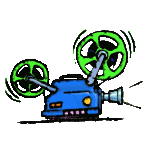 SEE Cream & Sugar HERE