ALL PHOTOS ON THIS PAGE USED WITH PERMISSION

More details on Cricket's story:

Cricket was confiscated from a "pull behind" camper in rural Wisconsin.
Her name has been changed, as there is a cruelty case pending,
but the details are as follows:

Animal control officers were called out to investigate a report of a sick or abused chicken.
They found a filthy trailer which the animal control officer described to Shell as
" . . . one of the worst scenarios our investigators have ever encountered,
with two feet of feces."

Living in this small, cramped space were three dogs,
including ten-year-old Cricket.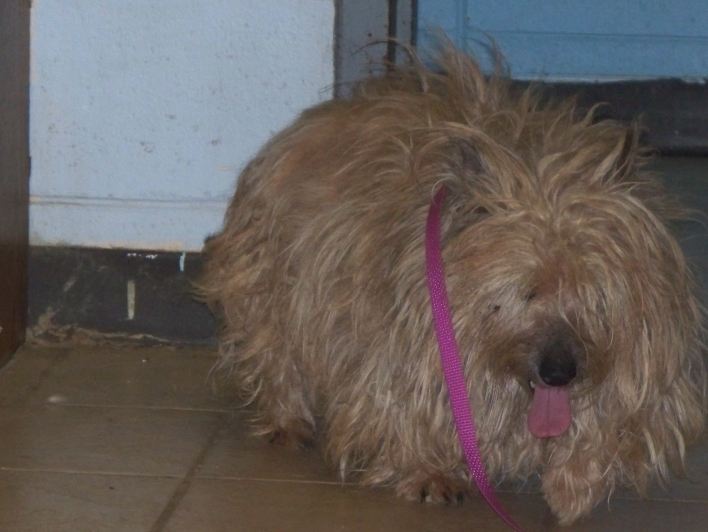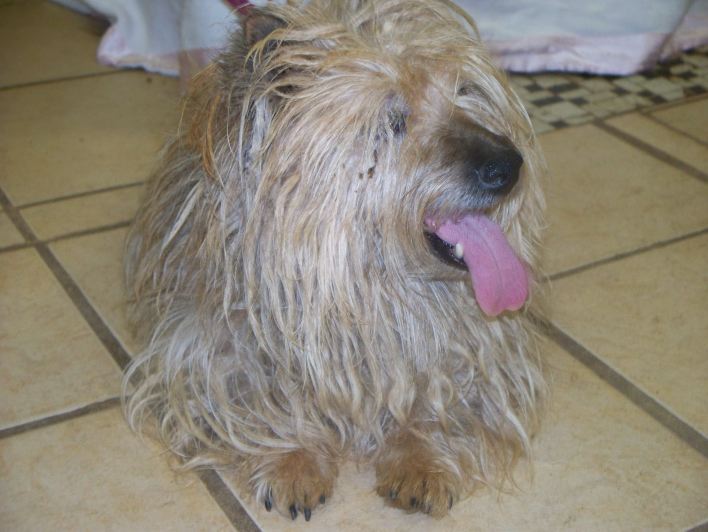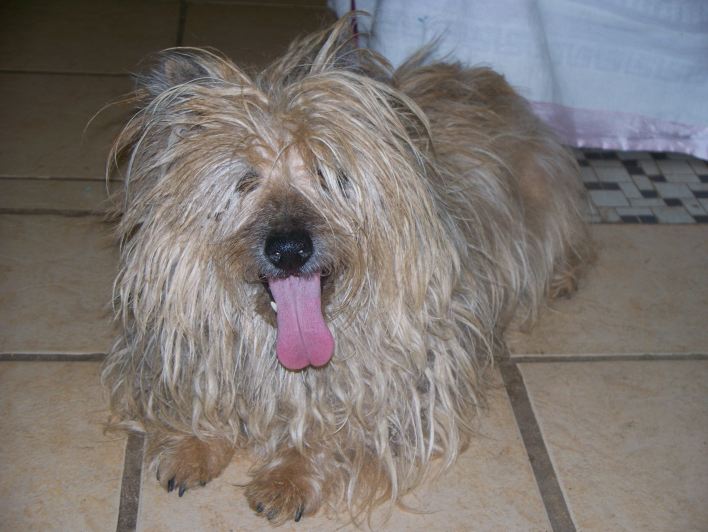 Her ears were horribly infected . . .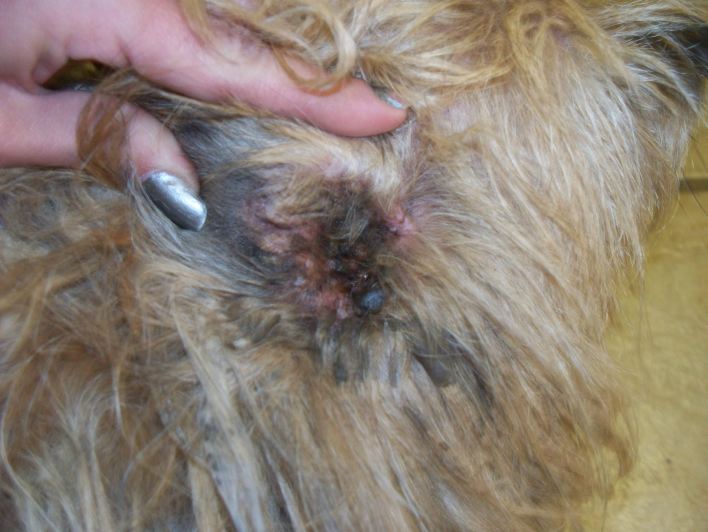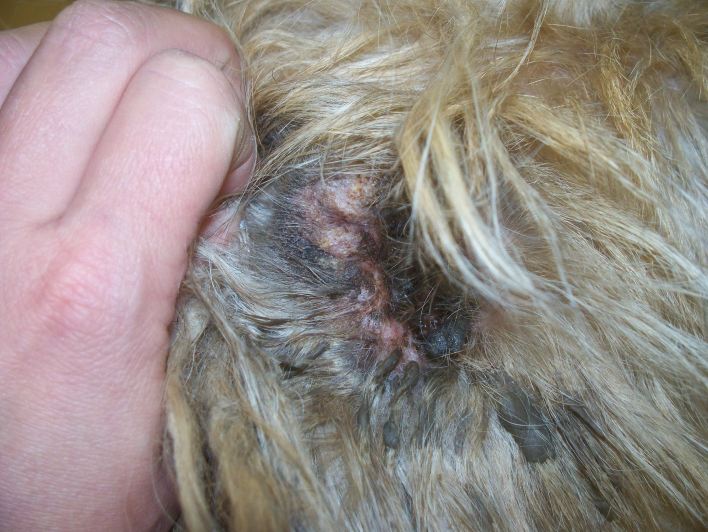 . . . her hair was extremely matted . . .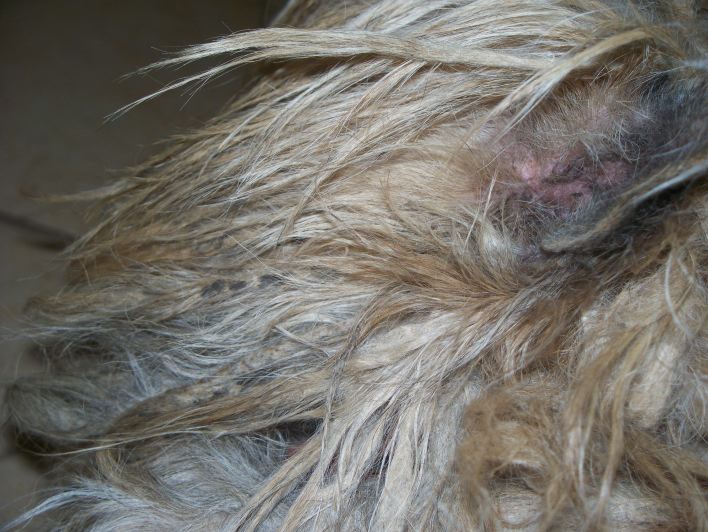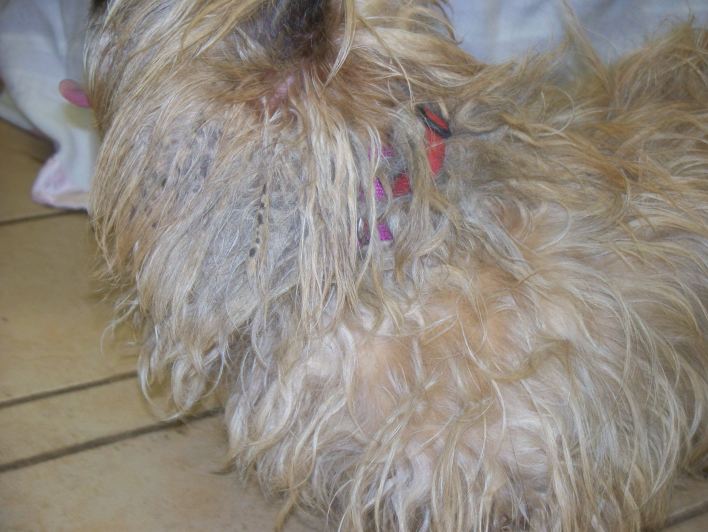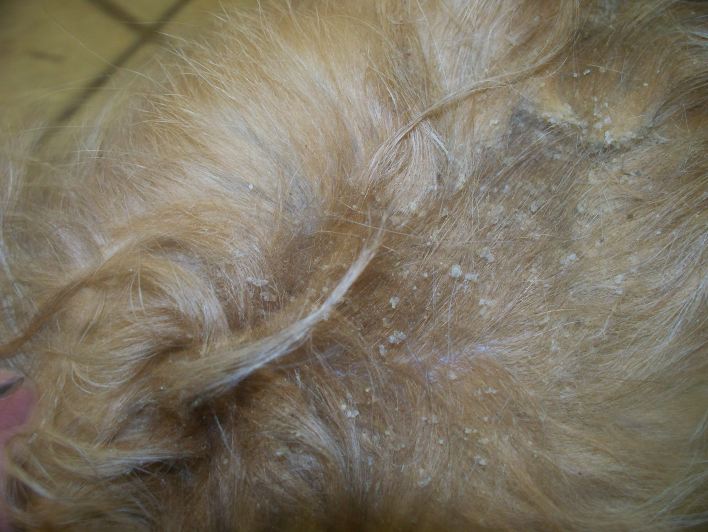 . . . and she was caked with feces.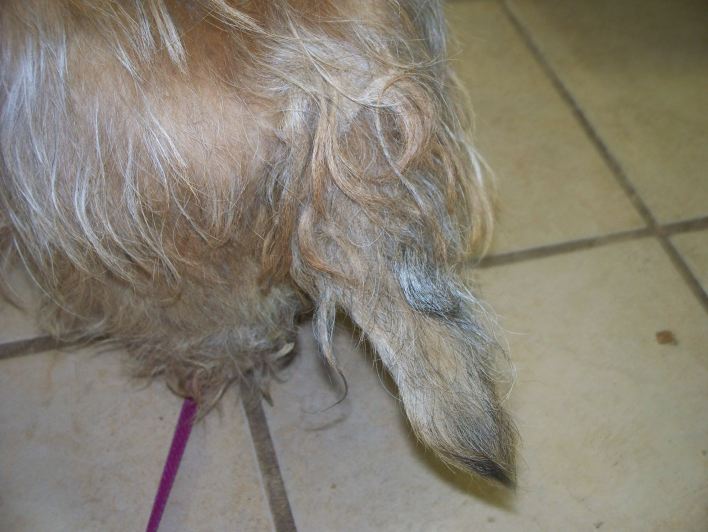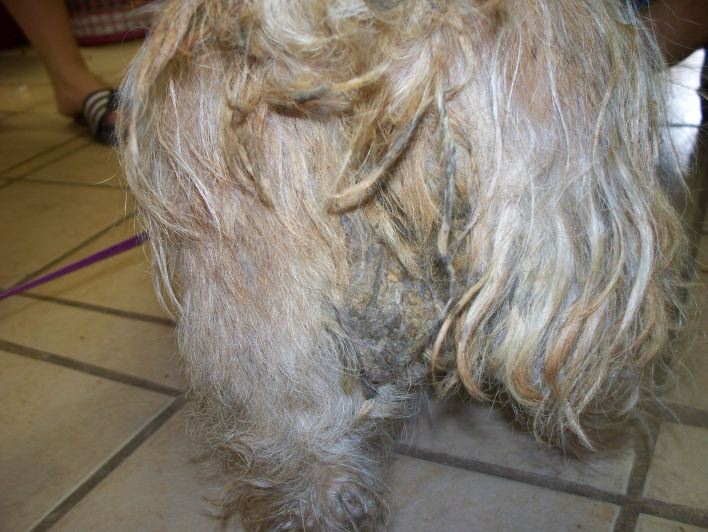 Vet records uncovered that in 2002,
the owner had taken Cricket to a vet with
an eye infection and was told to have the eye removed.
She never returned to have it done;
the eye was finally removed several days ago.
None of this seems to faze Cricket, who is a happy -
if somewhat overweight - girl.