. . . where CairnDaddy & Andréa meet
her to take Cricket to Kenosha . . .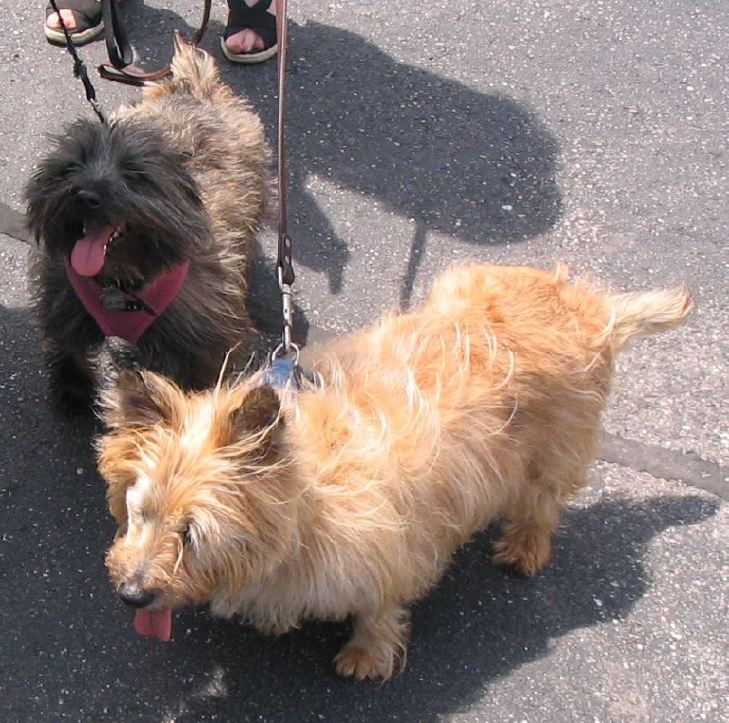 Dusty, OS who is flying to New York
to become one of the Totos in the touring
company of The Wizard of OZ.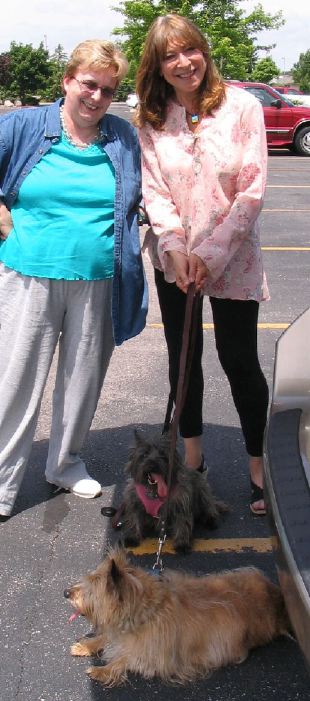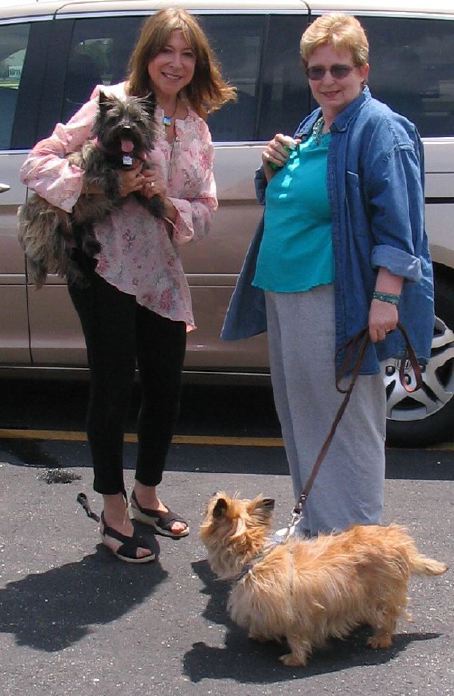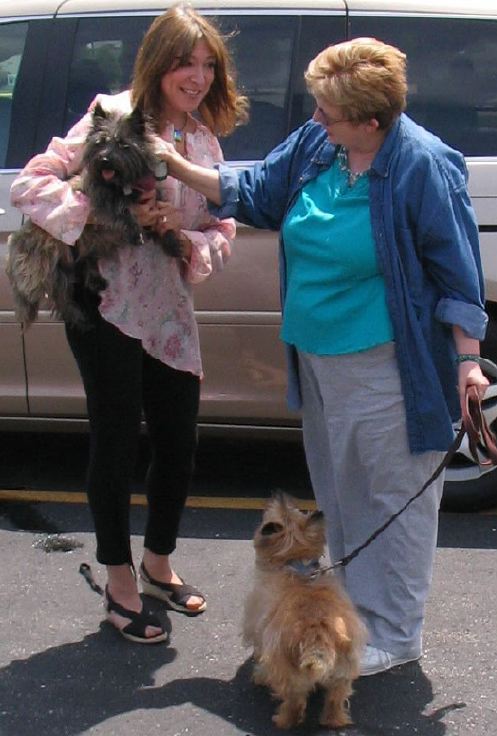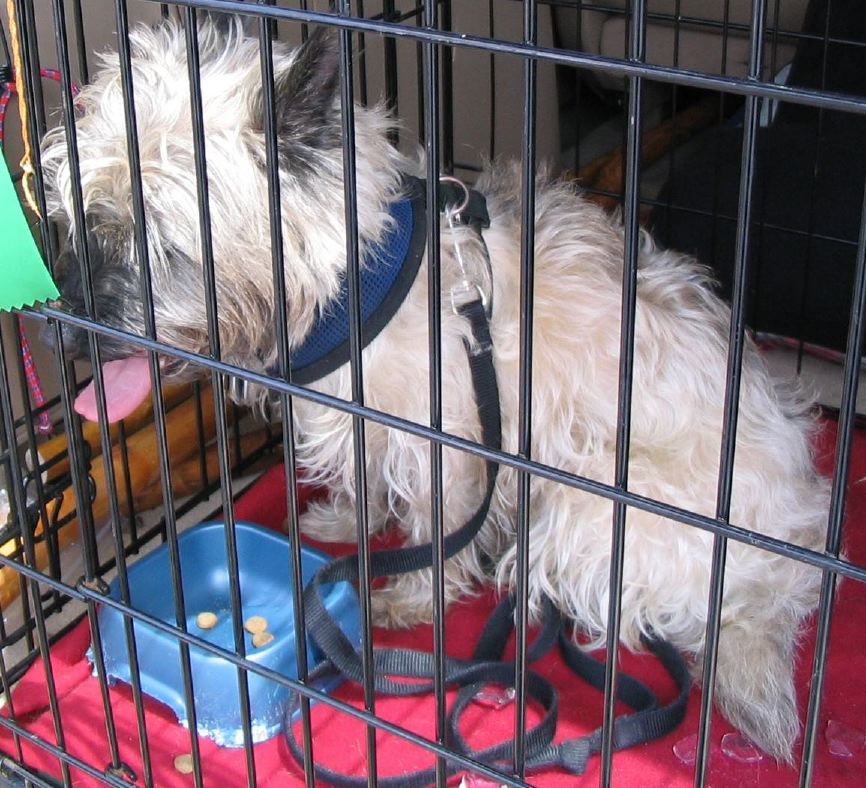 Joey, OS who is also being fostered in
Kenosha, is coming along for the ride.

Patti writes:

Great job, ladies.

You should be commended for how fast this little girl
was pulled from the shelter and in her new foster home.

The filth and abuse Cricket endured her first ten years
are just a distant memory now.

It never ceases to amaze me how resilient these Cairns are.

Enjoy your new life and freedom, Little Cricket!!