For several days, the Skrenninger Six-Pack has shown A LOT
of interest in what's under the steps leading to the upper deck.
We assumed it was a skunk, as there was a distinct
"odeur de skunk" wafting from the area.

On the night of 11 July, on their "last outsies," several
members of The Pack were concentrated in that area;
sounds of a skirmish could be heard.
As the floodlights don't quite reach into
that area, CairnDaddy was sent to investigate.

Out scoots Daisy with . . .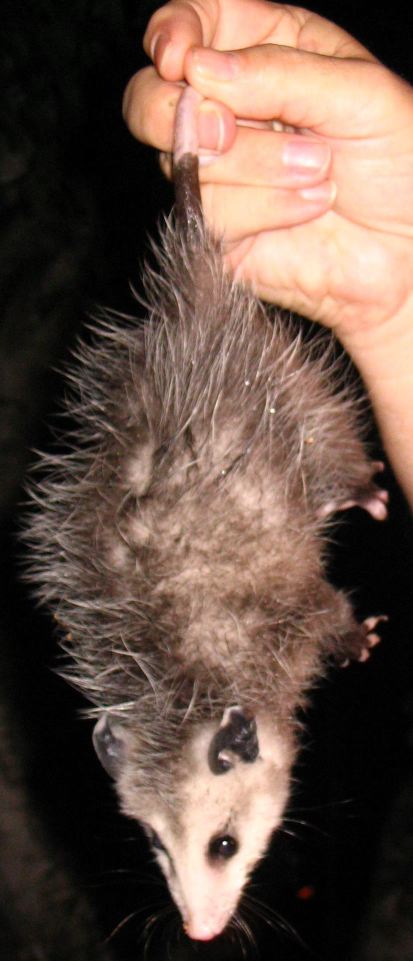 . . . Petey (or Priscilla) Possum!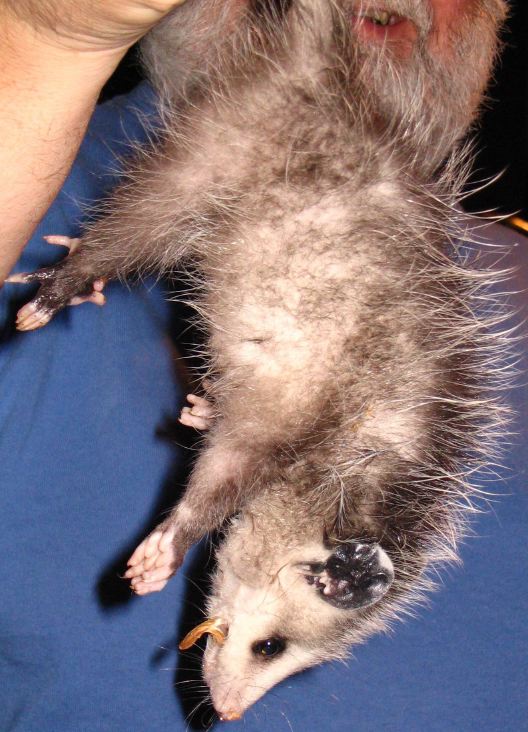 We happen to like possums;
used to feed them, in fact,
'til April caught one too many,
usually about this size, and NOT always
"playing possum",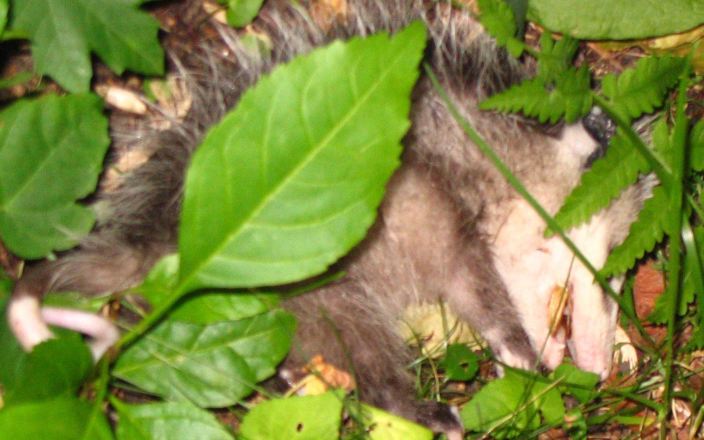 but this is the first one we've
seen in the yard for several years.

We put it in the front fern garden,
and five minutes later, s/he was gone.

Score for Daisy: Two bunnies, one rabbit, two voles, one possum.
There's a REASON she's called DAISY FUDD!
HERE'S her Daisy Fudd Look

Read more than you ever wanted to know 'bout possums HERE