Dante came with papers saying he is 100% Cairn,
and he is a really big boy. He weighs 32 pounds and is not fat.
He thinks he is a lap dog and will jump in my lap
when I am sitting in my chair.
He likes to be lifted in to my arms and carried around,
but he is a little big for that.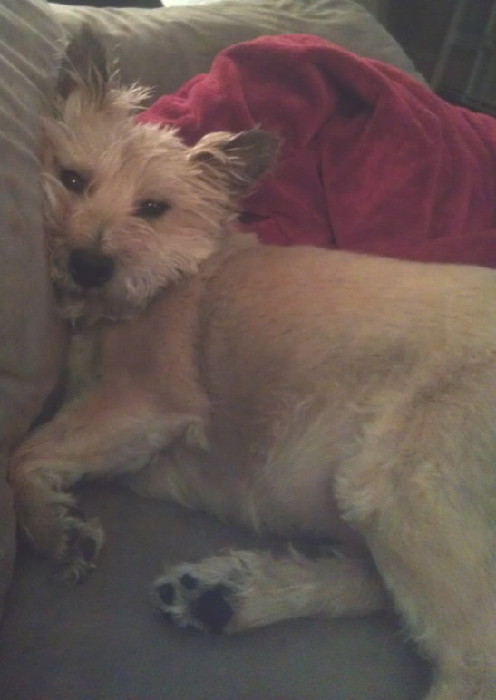 Dante was an only child; I can tell because he will take a ball,
jump on the couch, toss the ball off the couch, chase it
and then start the process all over again.
He plays that game for at least ten minutes by himself.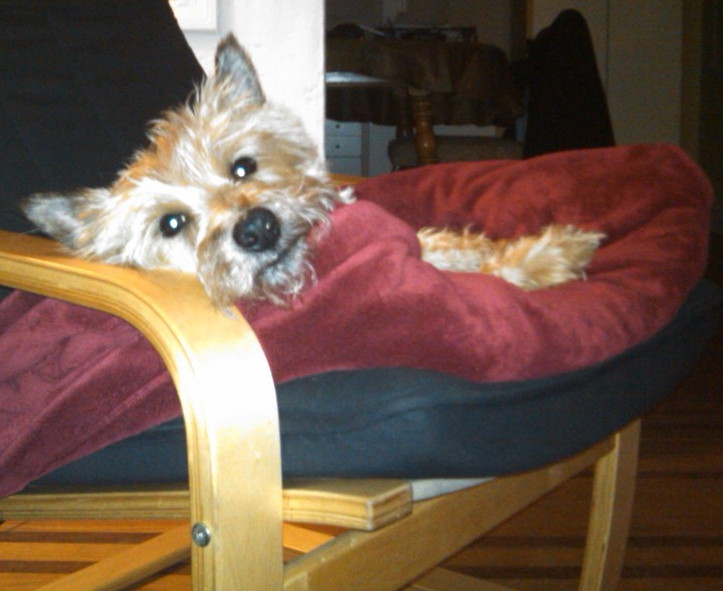 He does like to chase the ball, but he does not bring it back.
That also may be due to Zuka, another foster
[whose story is HERE], stealing it from him.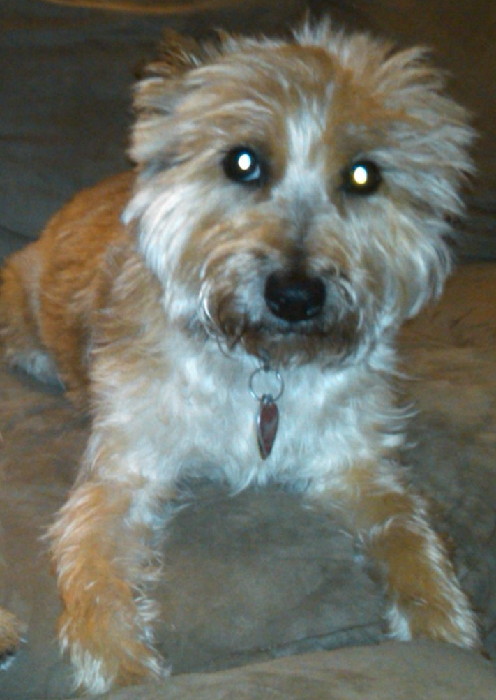 He sits for a treat and is very gentle taking it from my hand.
He sleeps in bed with me and does not mind when I move around.
He is house-trained and has a very sweet nature.
Dante is like a big teddy bear.

On 26 October, Violetta Argueta writes:

It has been determined that Dante will be needing surgery for bladder stones.