PRIZE PACKAGE #2
CHOSEN BY THIRD PLACE WINNERS,
DEWEY & RUSTY KEMP

TAKE A LONGABERGER BASKET TO THE MOVIES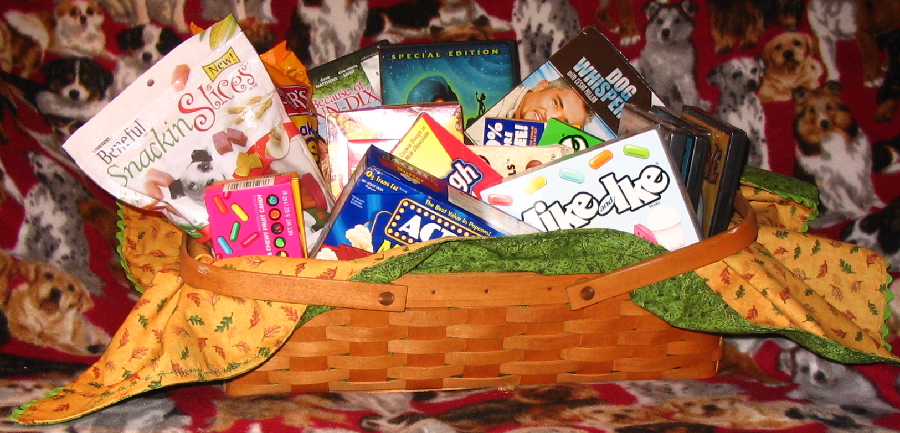 This lovely collectible Longaberger Large Gathering Basket is signed, dated 1994.
The plastic insert makes it functional as a relish tray;
even more fun is taking it to your viewing room to watch the included DVDs:
Five sessions of The Dog Whisperer
Because of Winn Dixie
Chilly Dogs
Iron Man
Popeye, Betty Boop & Little Lulu cartoons;
a variety of "movie candies",
popcorn, cheese doodles, Crunch 'n'
Munch & of course, treats for the dog(s) to play with and to eat!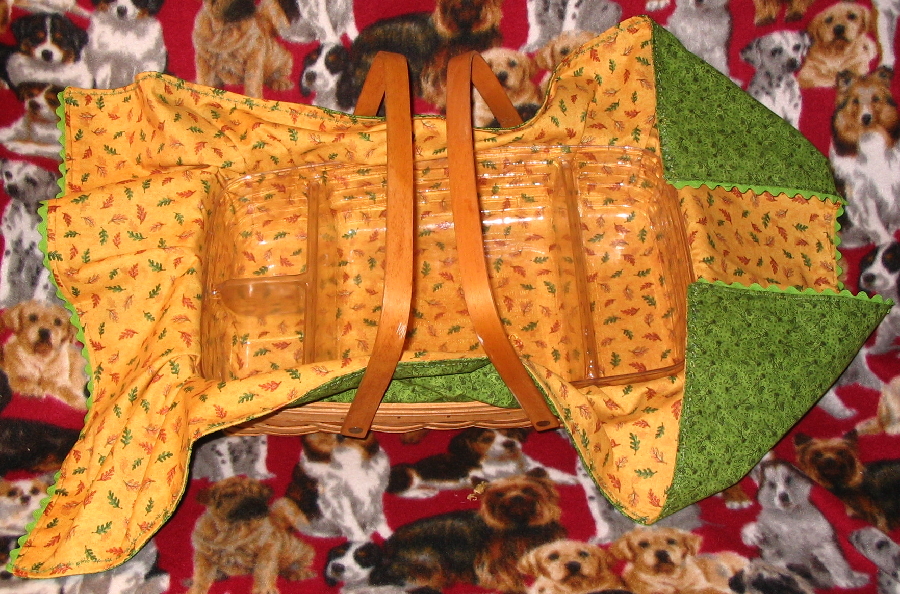 And when the goodies are gone, you still have a collectible
Longaberger basket & relish tray with a two-sided liner,
Fall & Halloween, sewn by Pam Simpson.