On 2 February, Gayle Kiesow writes:

Unfortunately, not many people are willing to take
two senior Cairns maybe for a long time,
but I feel we need to try whatever to see IF we can find
these two a home together.
I have not yet given up hope that we do not have to leave them behind.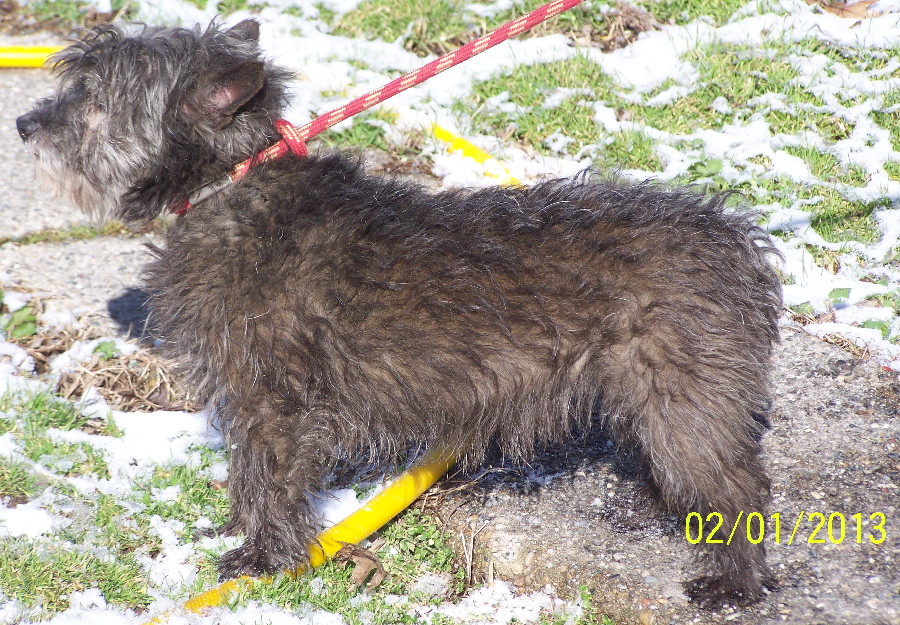 DUDLEY

Dudley & Sweetie Pie were taken from a breeder in
SE Illinois about six months ago by another breeder of large dogs.
They had been mistreated, kept outside and had eye infections
when she got them; she had them vetted: blood work, shots etc.
They are still intact. which we would have to get taken care of right away.

As far as breeders go, this gal has a big heart -
along with 40 dogs of different breeds.
She is older, has health issue and is financially
unable to continue to feed her dogs,
so she is looking for rescues for some of them to lighten her load.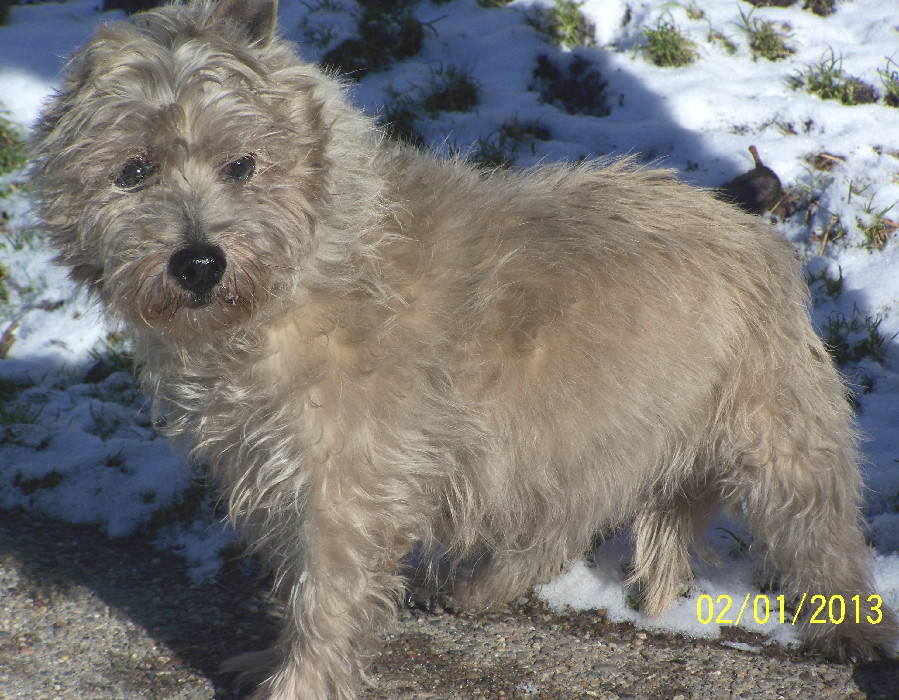 SWEETIE PIE

Dudley & Sweetie Pie have only been separated once in the last six months;
Dudley was really affected by not having his partner with him,
which is why they need to be fostered & adopted together.
For this reason and their age,
this would most likely be a long-term foster.
They are good-looking Cairns; both are ten years old.

---
On 5 February, Gayle writes:

Thanks to Col Potter Rescue working with me,
these two have a home in Texas with their group.
So happy with the outcome.
The networking on this intake was wonderful and
it's always a good outcome, working with Val of CP.

---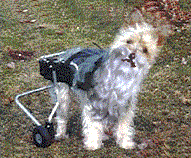 SIDNEY HARDIE:
Oh, wow . . . that is terrific!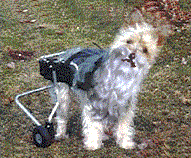 CATHY BIERSACK:
Great news!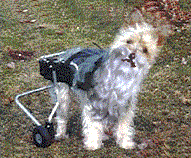 DOREEN MUNDIE:
YIPPIE!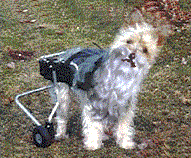 KIM NUZZO:
Great news!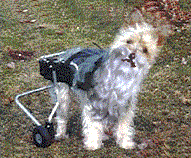 SHELLY SIMINSKI:
That is wonderful! Thanks Col Potter Rescue.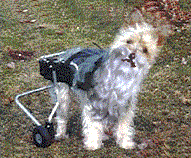 PENNY REAMES:
Excellent!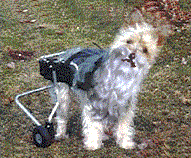 MARILYN ROYLE:
Great news, Gayle!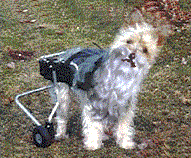 ELAINE ALGER:
With a tear in my eye, and a smile on my face,
I thank you and the folks who took these wee dogs in.
I have thought of them often.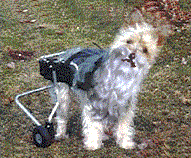 NEAL SKRENES:
That was good news, and . . . quick.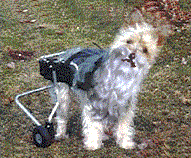 HEATHER IN CO:
Wonderful news!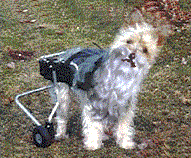 JACKIE McGUINNESS:
Yeah! I'm so happy for them . . . I like this kind of news.