(She was a stray, so this name was given to her by the shelter.)


In honor of the hurricane we in Florida had just survived,
I had decided to name her Irmi.


As you can see, she has severe skin issues.
Irmi will be spayed on Sunday morning;
Jackie will bring her to me on Sunday afternoon.

---
---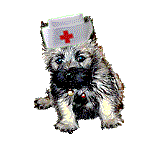 JACKIE PARKER:
She has hearts on her knees. I know she will find a good home once you have worked your magic.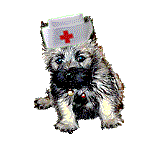 BJ ISAACS:
She's so pretty, a mess right now, but pretty. With your tender loving care, she will be even more beautiful in no time! Big thanks to you and Jackie!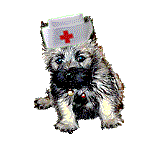 DOREEN MUNDIE:
Well, she is about to learn what it feels like to be loved and cherished . . . good for you!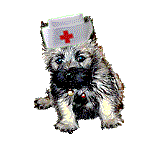 BOB ANDERSON:
Irmi is a great name & you & the pups are so hospitable - she's very lucky!