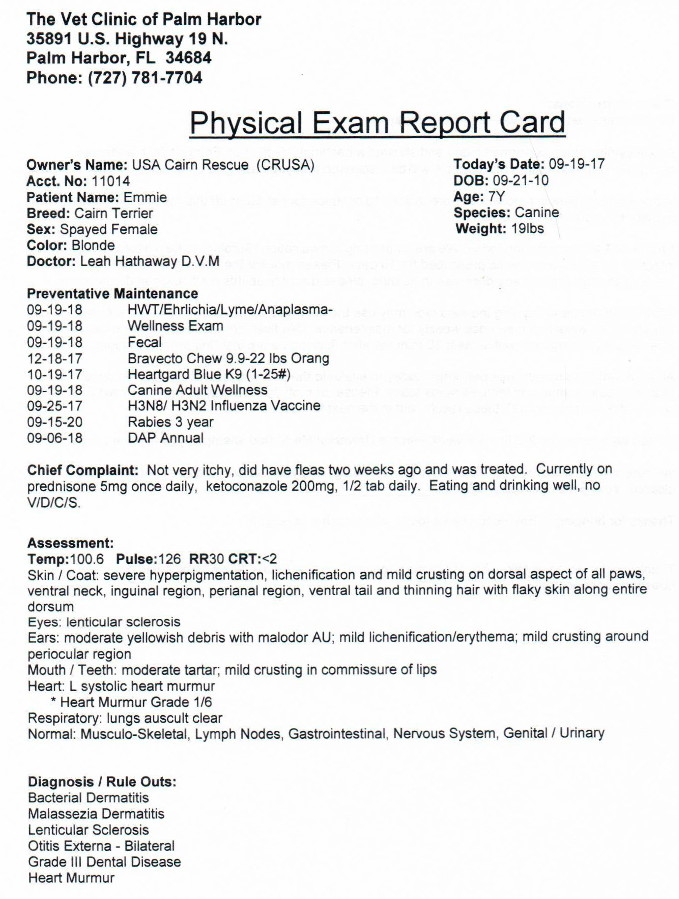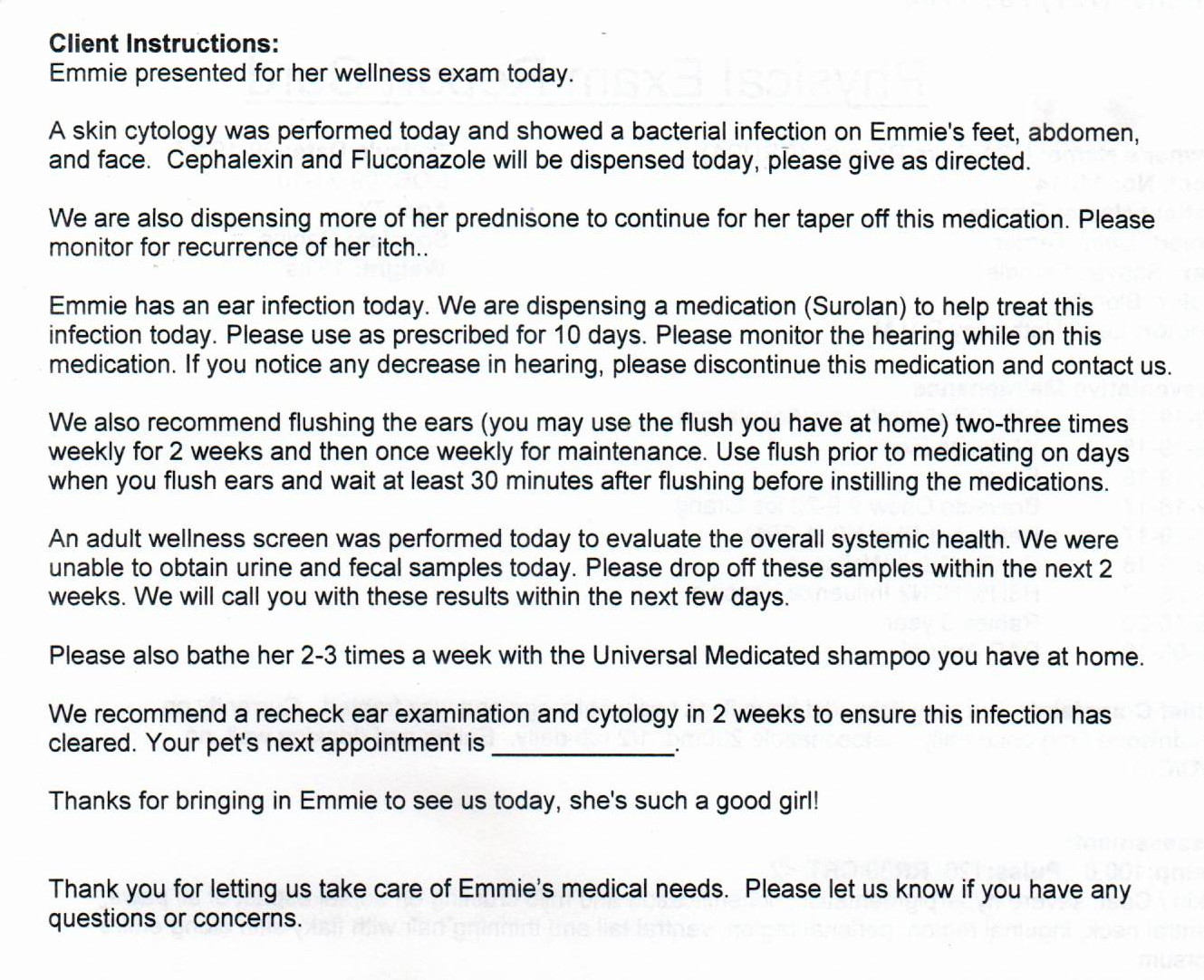 Emmie is getting a medicated bath every other day; ear drops twice a day,
fish oil and pumpkin, plus her medications and a gentle brushing out of dead skin.
Speaking of skin: hers was HOT when she came here on Sunday,
and she insisted on lying under the ceiling fans.
Her skin is feeling somewhat less hot, merely warm;
a sure sign of healing.

She walks well on lead, and has learned where the dogs' potty pen is;
her attitude is marvelous and she is very playful,
although the members of the Skrenninger Six-Pack
are a bit leery as she wants to play rough.

A real sweetheart of a dog; how anyone could let these skin issues
spread to this point is beyond me. She must have been
taken to vets because when Dr. Hathaway came into the room,
wearing her white coat as usual, Emmie suddenly lost ALL
of her former animation and cowered and shivered
in a corner. When Dr. Hathaway removed her coat,
Emmie seemed to be more comfortable with her.

Now it is just a matter of time to wait for improvements;
her next appointment is 2 October. Maybe by then,
some new hair will have begun to sprout . . . it could happen!

---
---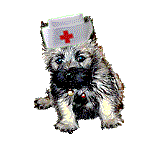 ANITA CHAROCHAK:
Sadee sends her love and I know you will work your magic on her. Just look at Sadee's coat of fur. Leroy & Jack also send Emmie good wishes.