After 15 years of devoted companionship.
Emmie's owner now has a younger and
more active "designer dog".
Emmie once accompanied her owner to her shop every day.
Now the new dog gets to spend the day at her mom's store
and Emmie is left alone 10-12 hours a day.
At a time of life when she should feel more secure and loved than ever,
Emmie has been cast aside.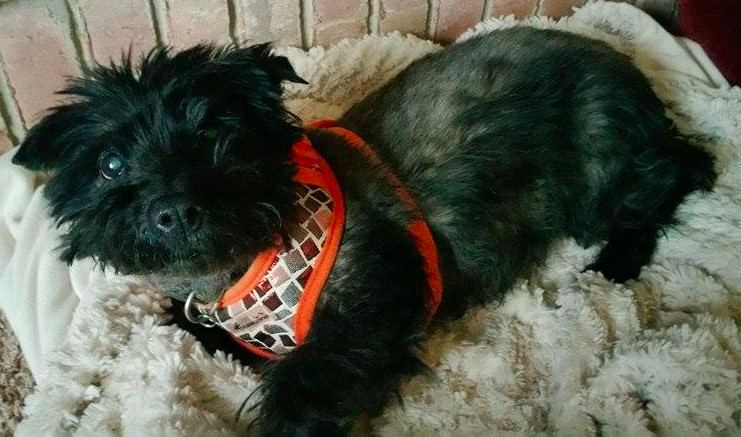 All of our dogs start out as adorable pups.
Emmie is a reminder that dog ownership is a long-term
commitment to be honored for the lifetime of our canine companions.

And to end on a happy note . . .
there is a foster home awaiting Emmie in Illinois,
with the possibility of adoption!

On 29 March, Shell writes:

A woman whom I know expressed an interest in fostering Emmie.
The family has a 15-year-old Yorkie named Reecie
and thought Emmie would be a great foster and possibly a good adoptee.
But for now, they're getting to know her and vice-versa.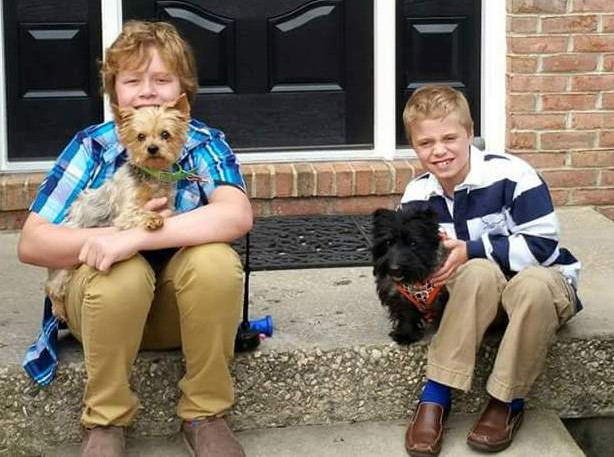 Evan holds Reecie; Noal holds Emmie

Anne & Jim Hamrick of Illinois, two-time CRUSA adopters,
drove Emmie up to Chicago this past Sunday and the family
(Jessica S & her husband and two boys, Evan & Nolan)
met Jim & Anne and got Emmie.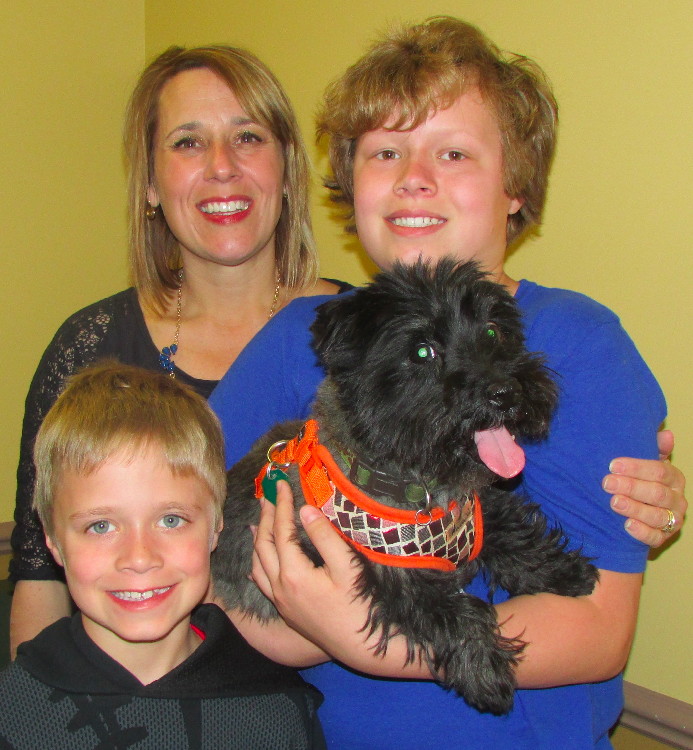 Easter Sunday, 27 March