SOME INFORMATION & COMMENTARY FROM
SHELL LEWIS, VICE-PRESIDENT OF
CRUSA FOSTER HOMES:

These two young Cairns (1 & 2 years old) were an owner-surrender from a bad home situation in Florida. These dogs were living as outdoor dogs in a suburb of Orlando and when they came into CRUSA, they were ENCRUSTED with fleas.

Both are so anemic that they cannot be neutered right now; have to build up their strength a bit. Yet . . . they remain sweet, loving dogs and have responded well to everyone with whom they've come in contact.

Sherry, a wonderful local rescue person who came to the aid of these two, is watching them for CRUSA until they go to their foster homes.

Not quite sure who is who, but they're both adorable, aren't they?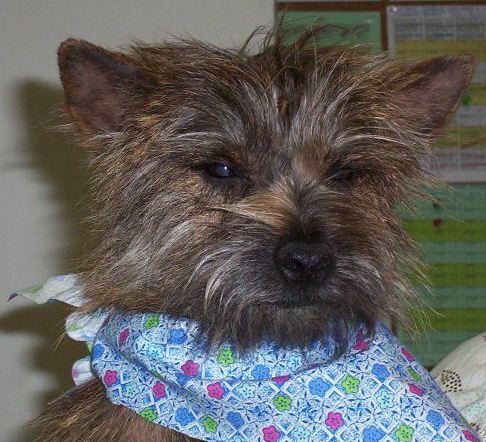 Darwin . . . or Dharma?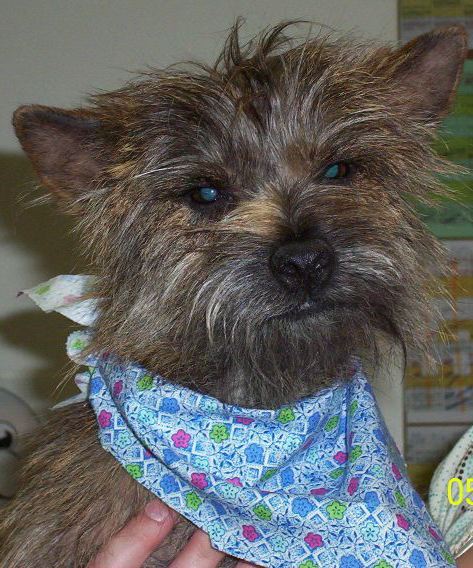 Both dogs will stay with Sherry until their spay/neuter next week. Then Darwin will go to Laura Tepple who is a full-time bonded pet sitter in Orlando and has lots of experience with Jack Russell Terriers.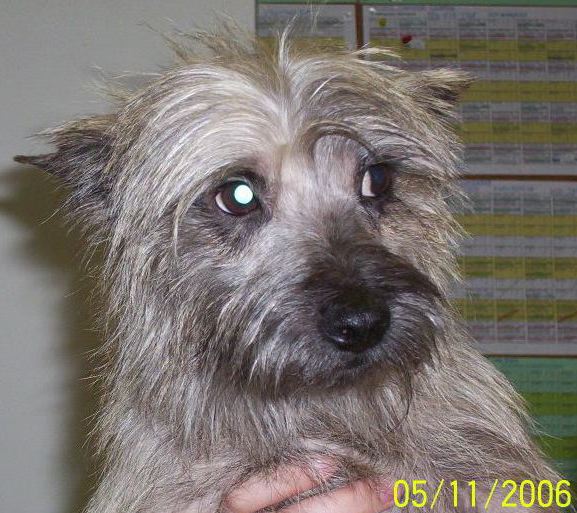 Dharma . . . or Darwin?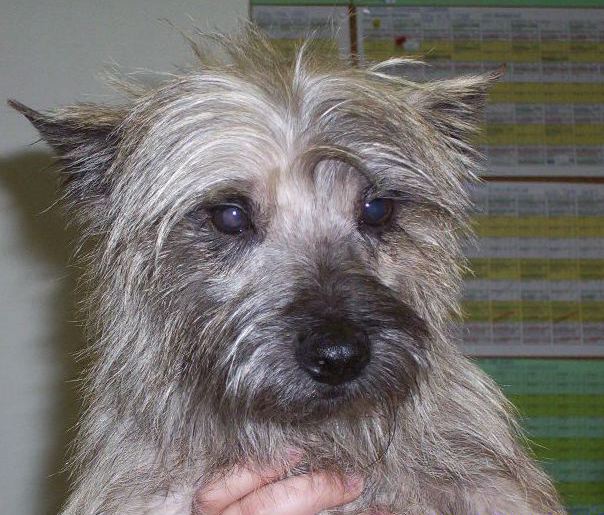 Dharma will go to June Dudley's sister, Diane. June works with Airedale Rescue in Florida (Sunshine Airedalers of Florida) and with "our Andréa". Diane helps her sister with foster dogs and is excited about fostering a Cairn. What's more, June lives right by her sister and will be her backup. Diane is home all day and the interaction will be great for Dharma.