Mirrors in Neal's bathroom come down . . .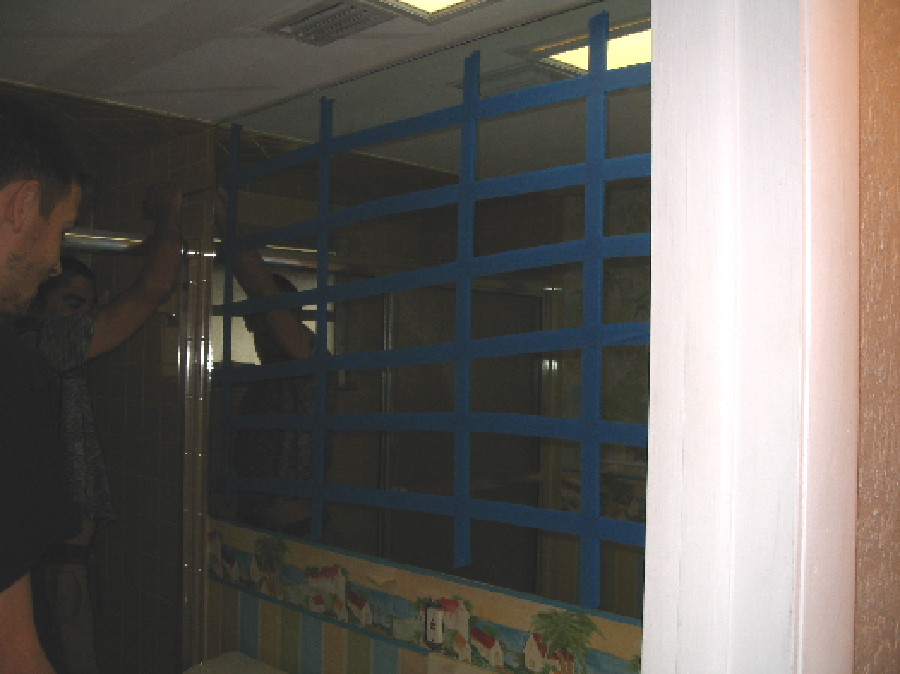 My refuge (for a few days . . . you'll see that I -
and the dogs' beds - are continually moving to another room).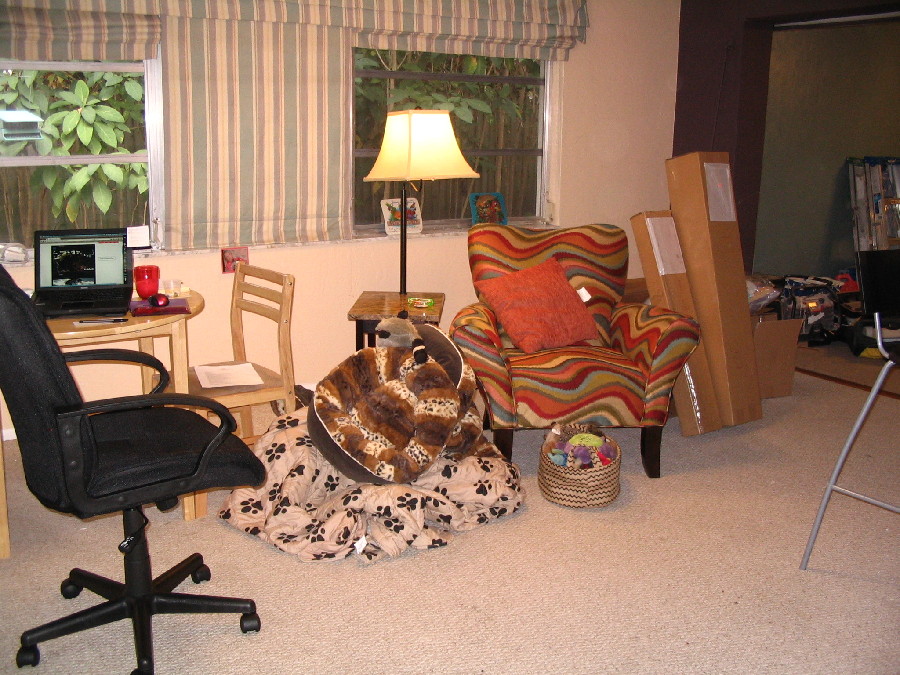 If the garage hadn't already been full,
I'm sure we'd have been moved out there, too!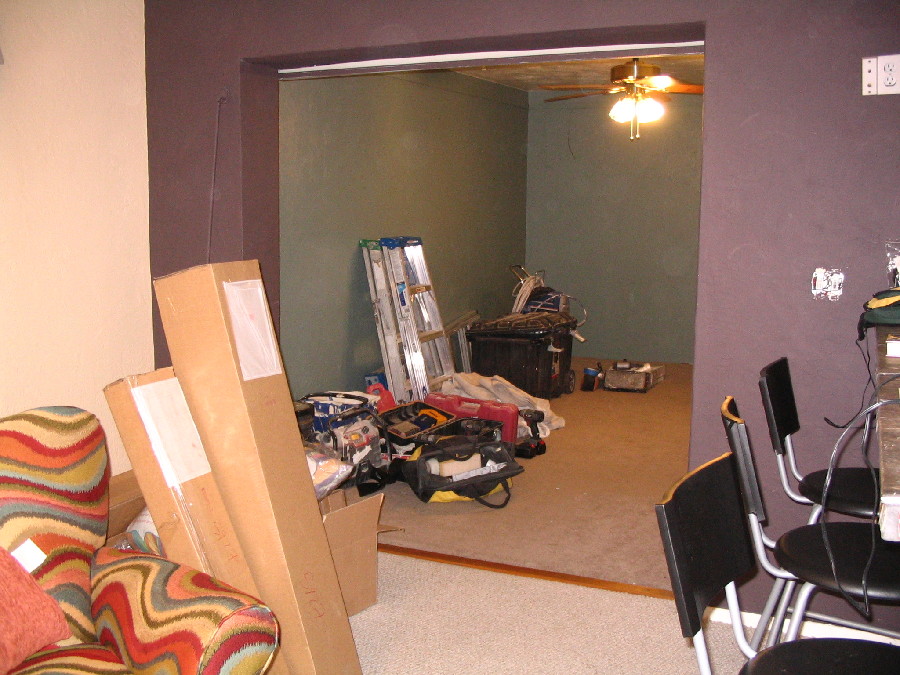 Where to put it all . . . ???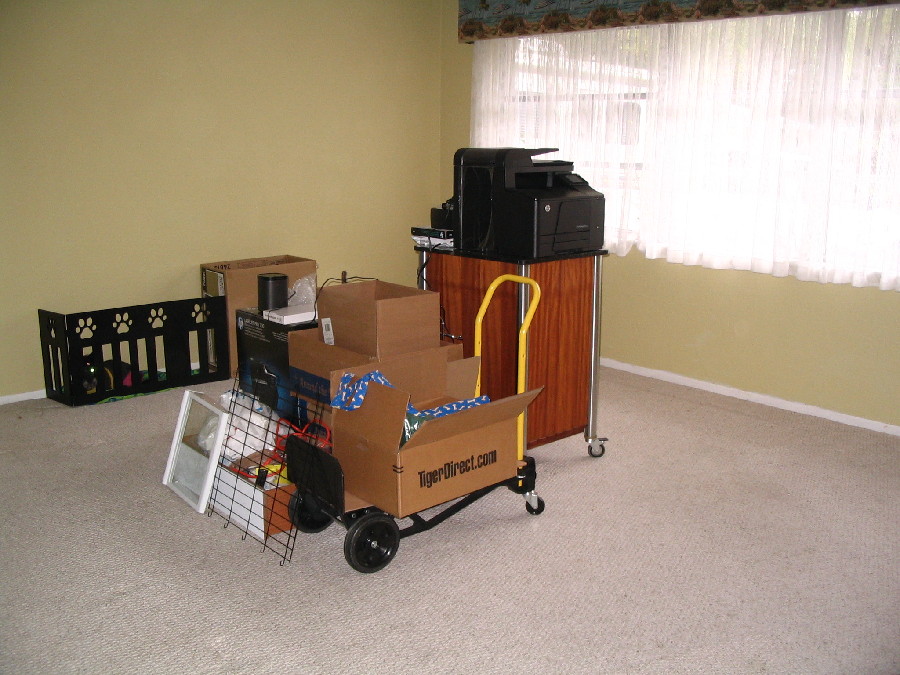 (Notice Daisy behind the black barrier;
she & Heather cannot be in the same crate,
so the dogs took turns being in this, rather than in a crate.)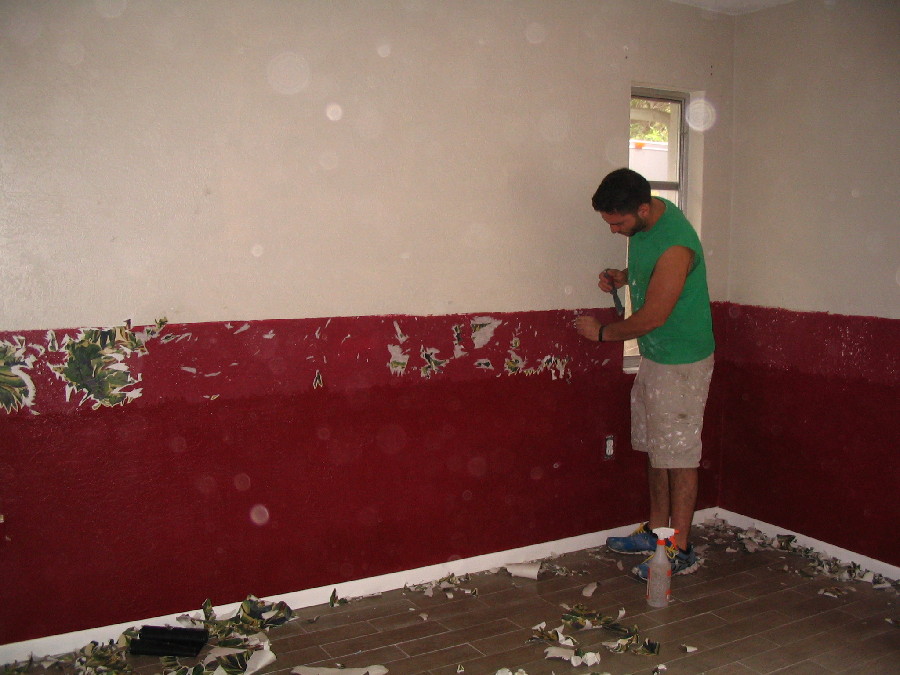 Back to my bedroom . . .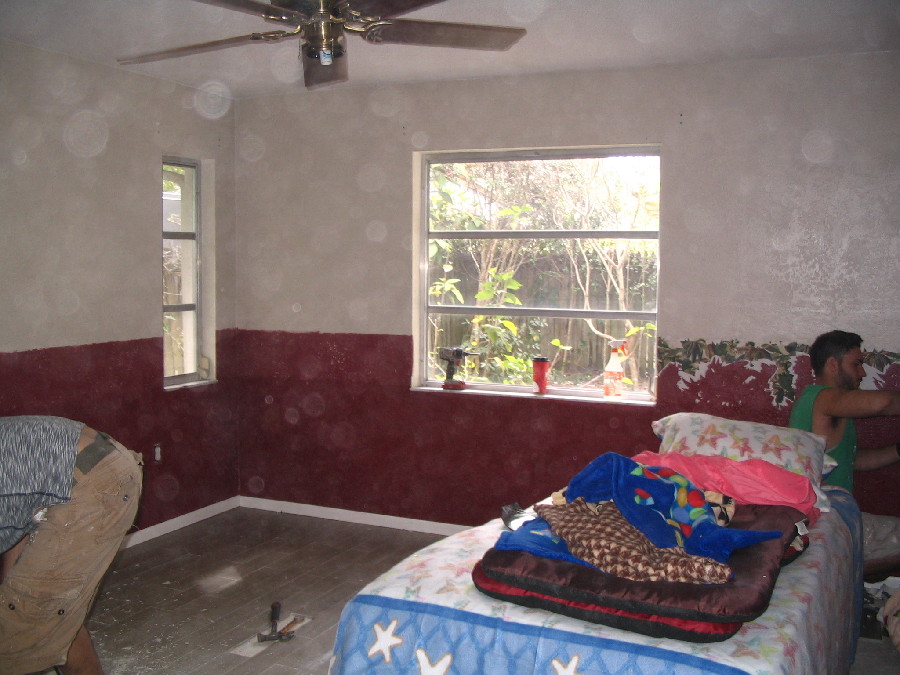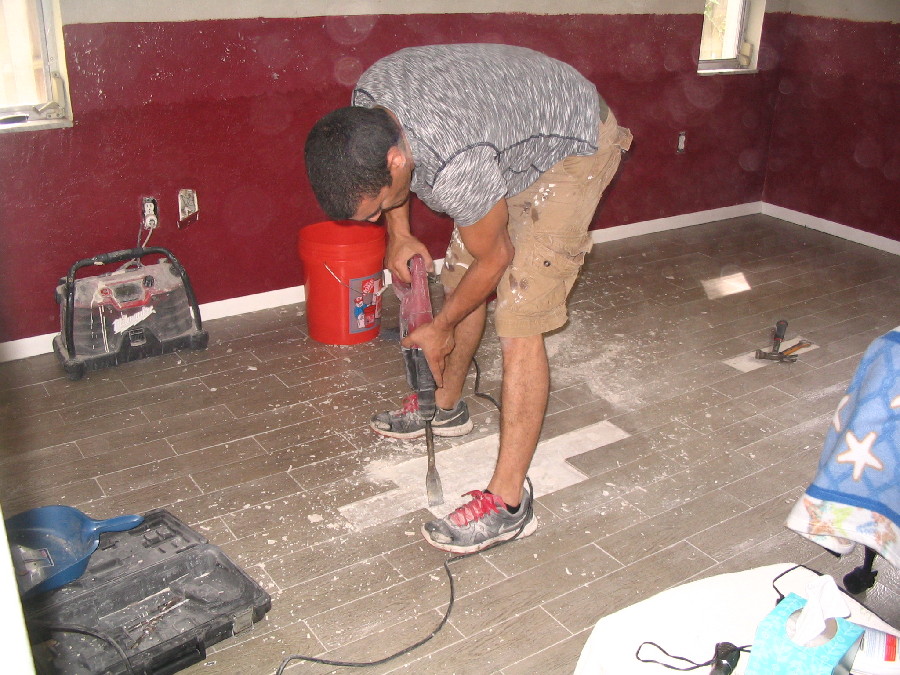 John (from Portugal) does more work than ANYone of the crew!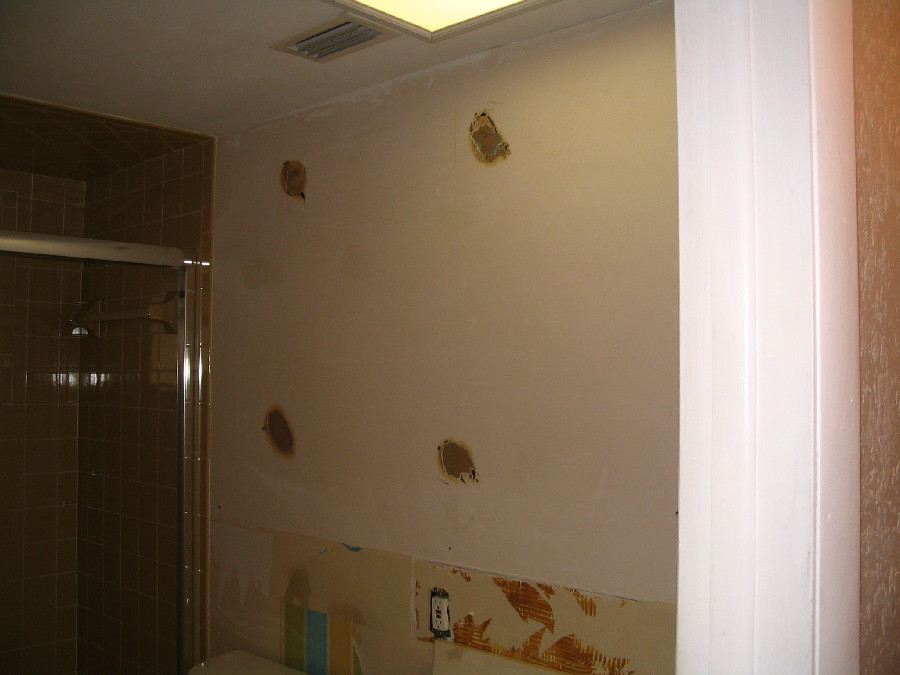 Mirrored wall is out of the bathroom . . .
notice the "monkey-sh*t yellow" tub & tiles.

The medicine cabinet is removed and the hole filled in . . .