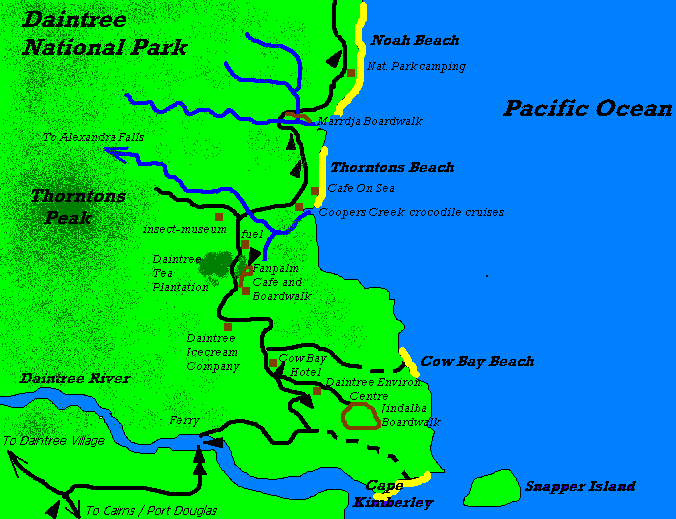 The Daintree is an area in Australia advertised as
"From the Rainforest to the Reef",
which is exactly what it is. The Rainforest goes
right down to the beach, and the Reef begins just offshore.
This is the only area in the world where this occurs.

It is also known for its wide variety of birds & plants.