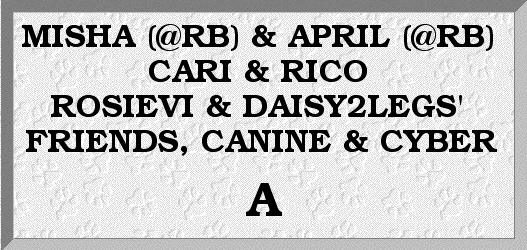 To visit Misha (@RB), April (@RB), Cari, Rico, RosieVi & Daisy2Legs' Friends, select the letter of the friend's LAST name.

A B C D E F G H I J K L M
N O P Q R S T U V W X Y Z



dogs have joined Misha (@RB), April, Cari & Rico on the couch since 16 AUGUST 1996. We hope you all were comfy!!



Please stop and leave a message on the



 INTRODUCING MISHA (@RB), APRIL, CARI & RICO

Remember to bring along your virtual pooper-scooper!


These Pages Constructed by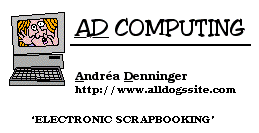 ©1996-2006 All rights reserved
Updated 27 MAY 2006