In October 2004, when I asked the members of the various Canine Lists I'm on to send me eulogies and memoria for the 2004 All Souls' Day List (to be completed on 1 November), I received this from Ken DeKoven, of CAIRNRESCUEUSA: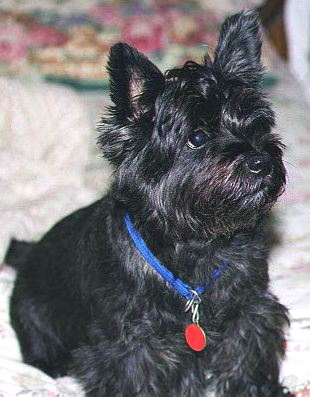 MacGYVER aka Shin Pond's Balmoral Excalibur (December 21, 1991-June 20, 2003) - You were my "boon companion", that once-in-a-lifetime dog of dogs that I loved above all else (except Jojo) and that nobody can ever forget or think of without kind, loving thoughts. Handsome, exuberant, playful, loving, obedient (whenever it suited your purposes), a true canine gourmet, especially of Italian food, a true terrier, STOLEN from our side after only eleven & a half short years by that dreaded "C" disease. But through it all, despite your struggles with diabetes & cataracts, you were the BESTEST best friend a man, woman or fellow canine could ask for.

It has been 499 long, hard days since you left us, and not one goes by that I do not think of you, look for your comforting presence, miss you, dream about you, and, more often than not, still shed tears over our loss.

As Henry Willett wrote,

I miss the wagging little tail;
I miss the plaintive, pleading wail;
I miss the wistful, loving glance;
I miss the circling welcome-dance.

I simply miss you and will every day for the rest of my life, but I am kept going by the memory of your love and the one true belief - that we will be together again and then remain together forever! GOD BLESS YOU! You are the light of my life, and I will treasure it forever.

Frodo entered the lives of Ken & Jojo in March 2004: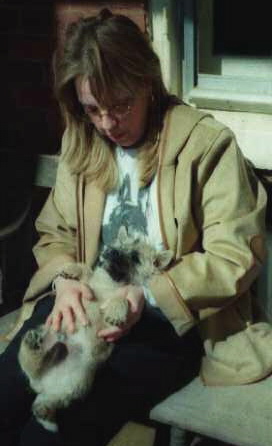 At the Breeder's house, getting to know the little guy (Frodo, not the breeder!)

And at home, playing with Kira