Miss A, as she is known to her family, has had her nose out of joint because Murphy (@RB) & Courtenay have their own pages on the AIREDALES ON PARADE: SPOTLIGHT ON RESCUE site, whereas she has nothing. Nada. Zip. Zilch. Zero. (That isn't strictly true, Miss A. You are featured on the site for Andréa's Doggie 'Danas. Let's not make things appear worse than they really are, eh?)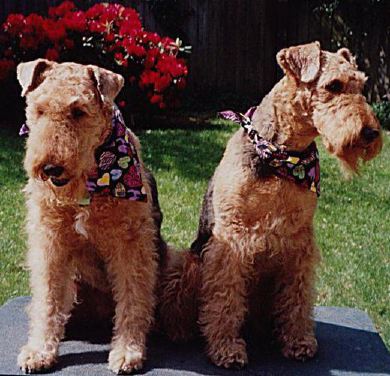 Maureen writes: These are photos of Angie A. Scott & her daughter, Rosybud Gotthardt. Rosybud lives in Portland with her mom, Sandy. Both are wearing genuine Andréa 'Danas!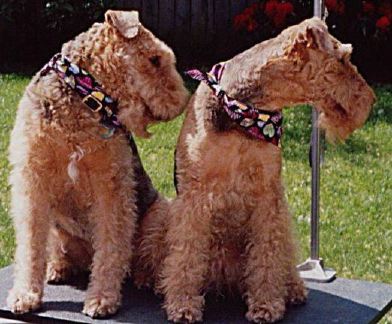 Rosybud is five years old and, when you see her, is the spitting image of Angie except that she's much smaller and lighter-boned. Angie, of course, is built like a Mack truck. Rosy is totally adorable!




On August 31, Maureen Scott writes:


And then there were three . . .


On July 23, day six of our summer travels, our Angie crossed the Rainbow Bridge. We believe she suffered a devastating heart attack. We were camped at Summit Lake in Stone Mountain Park, a part of the northern Rocky Mountains. Angie was outside with me in the pale sunshine and lovely mountain vegetation. She lay down, rested her head on my knee and, with a sigh, left me behind and alone . . . .


Miss Angie's In Memoriam Page is HERE





Miss Angie A (@RB) shown with the kind permission of Maureen & Jim Scott. Rosybud shown with the kind permission of Sandy Gotthardt


Thanks to Karen Clouston for the Airedale Graphic

To visit Misha, April, Cari & Rico's Friends, select the letter of the friend's LAST name.


















dogs have joined Misha, April, Cari & Rico on the couch since 16 AUGUST 1996. We hope you all were comfy!!













 INTRODUCING MISHA (@RB), APRIL (@RB), CARI & RICO

Remember to bring along your virtual pooper-scooper!











These Pages Constructed by . . .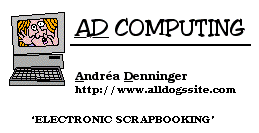 Click on the card to email me

©1996-2007 All rights reserved
Updated 4 SEPTEMBER 2007