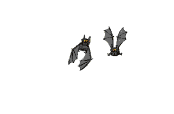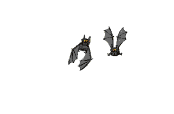 Dog Anim Graphic ©1997 Kitty Roach


The great pleasure of dogs is that you make a fool of yourself with them and not only will they not scold you, they will make fools of themselves too.

-- Samuel Butler




HOWLOWEEN 1992




After several years of watching the kids in the neighborhood running around in costumes and getting "treats" at Howloween, Misha decided that she'd like to do this, too! So, we humored her and took her around the neighborhood in her new costume. She was a hit!! (And she received treats, too.)





Anim Graphic ©1996 Kitty Roach


The extent to which my four-legged kids control my existence is relegated to the status of "secret life" most of the time. The average American on the street just cannot comprehend inter-species parent-child relationships.

-- Pure-Bred Dogs/AKC Gazette, March 1993



HOWLOWEEN 1993

April was our random-bred little girl, left tied to the door of our local Humane Society one stormy night in March 1993. She was adopted at a guess-timated age of two years on 1 April 1993, hence her name.

When April saw the costume that Misha had worn for Howloween last year, well, she had to have one, too.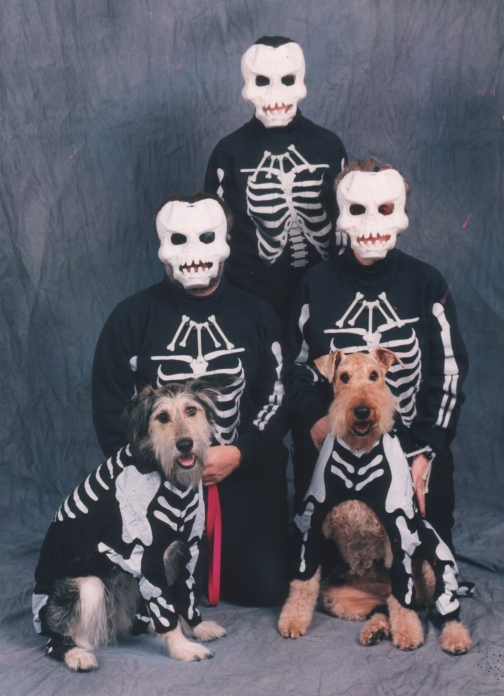 Top: Margaret Skrenes
Middle: Neal Skrenes & Andréa Denninger
Bottom: April & Misha

Misha & April won third place in a costume contest in 1994.

THE BEST TREAT YET!




"Hey, look what I found!
This is the biggest darn bone I've ever dug up!
Ticks or Fleas!"





If a dog's prayers were answered,
bones would rain from the sky.


-- Old Proverb



dogs have joined Misha (@RB) and April (@RB) on the couch since 16 AUGUST 1996. We hope you all were comfy!!




 INTRODUCING MISHA (@RB), APRIL (@RB), CARI & RICO

Remember to bring along your virtual pooper-scooper!


These Pages Constructed by . . .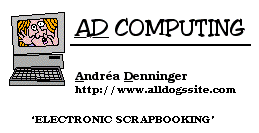 Click on the card to email me

©1996-2007 All rights reserved
Updated 14 SEPTEMBER 2007