The skin condition on days makes her a little irritable and
my dad is making me get rid of her i have a one year old baby
and he doesnt want her to bit at the baby on a bad day
she is more of a one person kind of dog
she loves females way more than guys I dont know why.
My dad use to be able to give her a bath now he wont
She bit my dads hand once and snapped at him once
she nips at peoples pant legs
but I think its because she wants attention and wants to play!!.....

Do you guys help dogs that are sick
we cant affored to take her to the vet they had her on some steroids
that was bringing her hair back and everyone was able to touch her
than the vet didnt give us anymore supplie of it
and wanted us to go back and get all the test redone and
we dont have $600 every two weeks to take the dog to the vet.
I feel awful its mine an my sisters dog we never did this before
i really hope you guys can help her and find her a home
she is a good dog.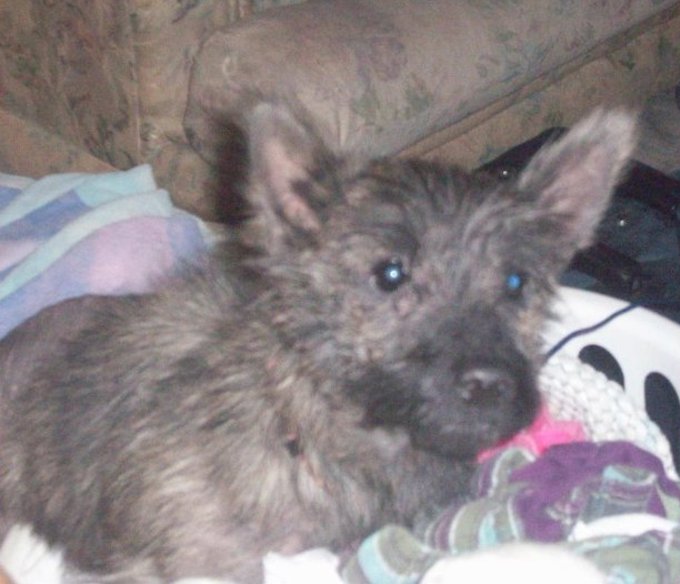 Hannah on 19 January 2011

If you could call me i would love to talk
its not mine or my sisters choice in the matter
we are heart broken an need her to find a home and get taken care of
please call Hannah can not be picked up till 8/20/2014 but no later [sic]

Hannah was born on 11/24/07;
she is currently being fed Beneful (hard food) 3 times a day