To hear the dogs sing "Jingle Bells", click the Heading!

FORNELLI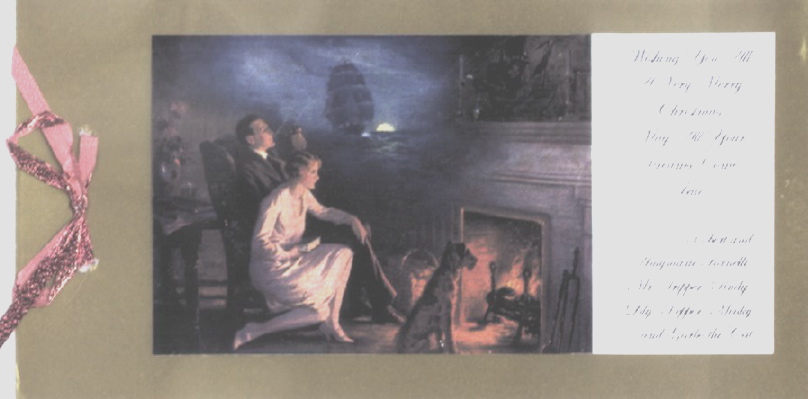 Wishing You All A Very Merry Christmas
May All Your Dreams Come True
Robert & Amymarie
Mr. Tripper, Rudy, Lily, Pepper, Minky & Garbo the C*t
(from Canada)

AmyMarie reminisces this year:

[On] June 22, 1998, we moved to Alberta from British Columbia. My husband was without a job; we had left our entire family of daughters, sons-in-law and grandchildren behind plus the friends accumulated over 34 years of marriage.

Andréa suggested a card exchange [on the list]. We joined and as Christmas approached the cards started to arrive in the mail. What could have been a rather odd, sad Christmas for the two of us turned out to be new but joyful season.

We had decided not to return to BC for the holidays, feeling leaving our lives behind us the first time was difficult enough [plus the fact that we did not have a vehicle which would hold six dogs, and my hubby in September had started a new job] The cards arrived, our spirits lifted, we found a five-year-old, 12-passenger van for $6,000 and on the 23rd surprised our family by showing up for Christmas.

We have enjoyed the cards each year and have saved every one of them. There are, however, no words to state how important those wonderful Airedale cards were to us that lonely year of 1998.

---
---
JADIE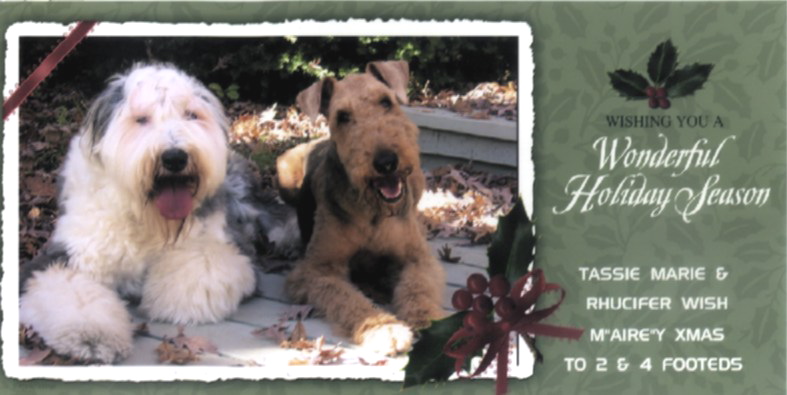 Jadie
Tassie Marie & Rhucifer