CATHY

This one is especially for those who entered their dogs in the
DOGS CELEBRATE HOWLOWEEN Contests/Fundraisers . . .


---
---
. . . and for those who buy Howliday Gifts for their dogs . . .


---
---
. . . and of course for those who dress them up for Howliday Cards . . .


---
---

---
---

Click on any comic to visit CATHY



RETURN TO

THE HOWLIDAY CARDS MENU



AS YOU PERUSE THESE PAGES,
PLEASE TAKE A MOMENT TO REMEMBER THOSE,
BOTH DOG AND HUMAN,
WHO HAVE CROSSED THE RAINBOW BRIDGE.

(if there are any errors, or nonworking links, please e-mail me.)






INTRODUCING

MISHA (@RB), APRIL (@RB), CARI (@RB), RICOBADBOY,
ROSIEVI THE SHY (@RB), DAISY2LEGS, LUUCEEE YOU GOT SOME 'SPLAININ' TO DO (@RB),
CHRISSI-ONE-EYE (@RB), HEATHER, SERVICE DOG SWEETEA & BUDDY (@RB)

Remember to bring along your virtual pooper-scooper!


These Pages Constructed by . . .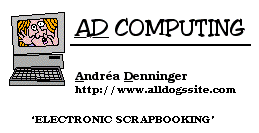 Click on the card to email me

©1996-2016 All rights reserved
Updated 12 NOVEMBER 2016