We've always liked touring "Christmas Houses",
and we've been through several
(Christmas House for Cancer, Kemper Hall,
Kenosha Museum, Safford House).
This year, I thought we'd offer a bit of a virtual tour,
for everyone's safety & well-being.
We didn't do much decorating,
but you're welcome to come for a (virtual) visit . . .

The first thing you'll see as you come up the driveway is . . . .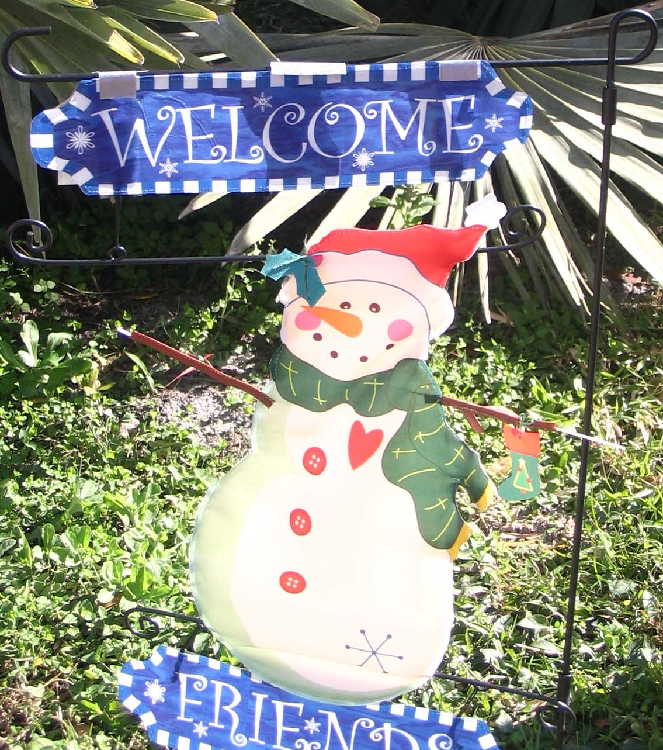 The SECOND thing you'll see is . . .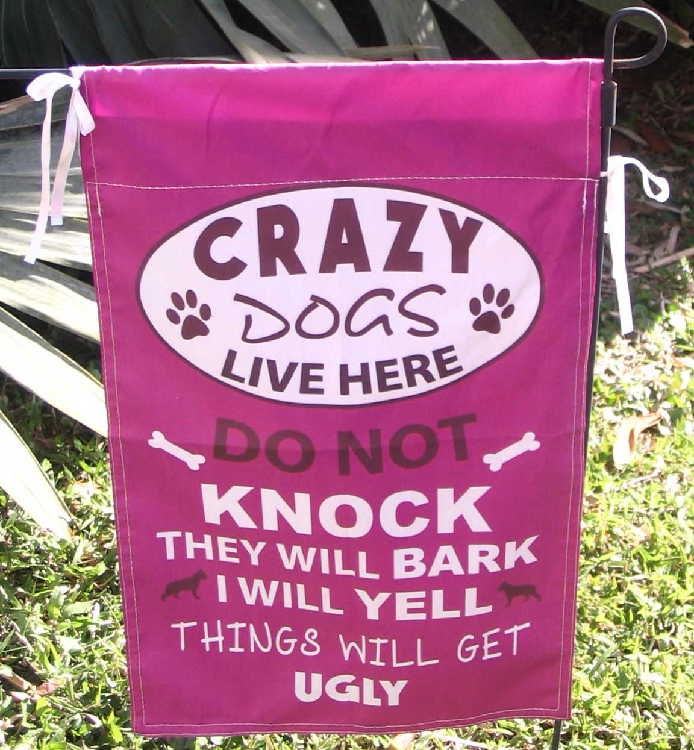 (believe me, this has definitely eliminated a LOT of barking in this house!)

Then coming onto the sidewalk to the courtyard,
which is where I feed the birds . . .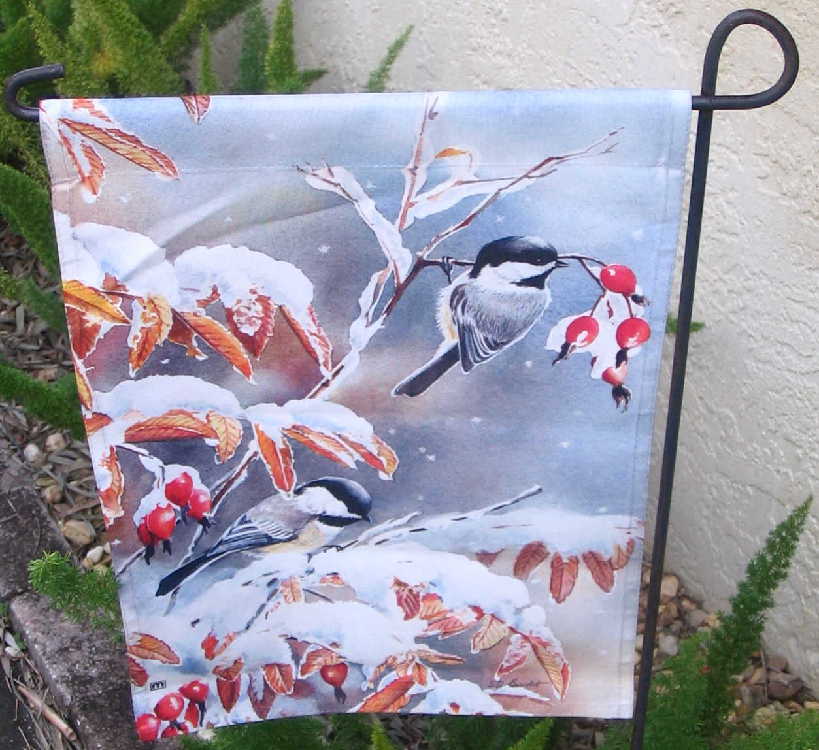 Surprisingly, squirrels cannot get into the bowl,
so this is a popular (with the birds) feeder . . .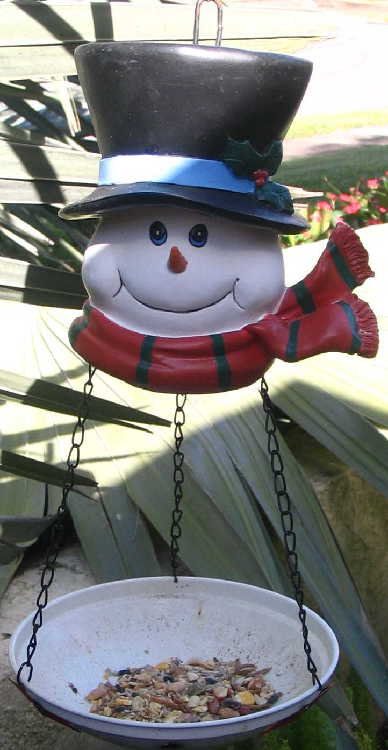 And if you hadn't yet realized there are dogs in this house,
the following should really give you a clue!