Hubby Neal stated, "This is the year of minimal decoration . . ."

. . . and he was right. Cards are not arranged for display,
just placed all around the house wherever there is a flat spot . . .

Jackie I's Surfin' Santa from 2017 did make an appearance . . .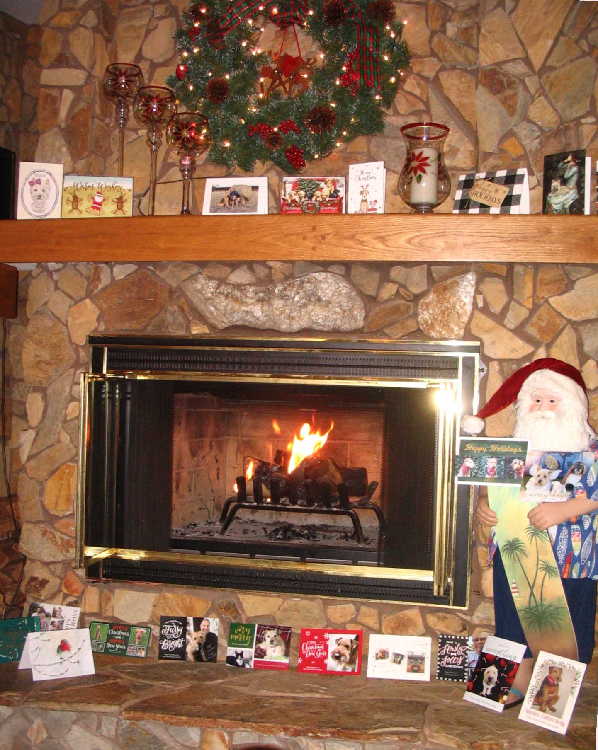 . . . and the temps finally were cold enough for a fire in the fireplace,
which certainly added to the holiday ambiance.

One of the few moments that Gipsy is lying still . . .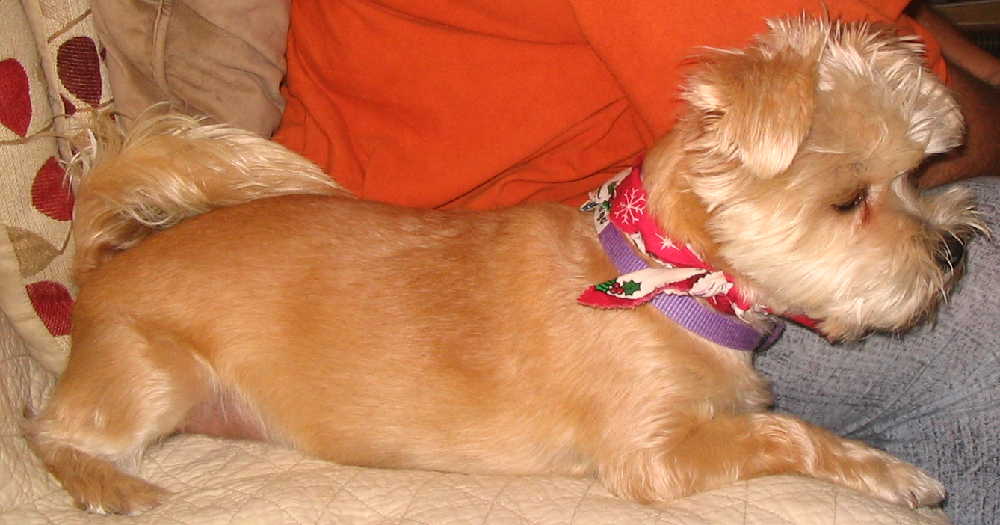 Would you STOP with the flashie-thingie; I'm trying to enjoy the fire.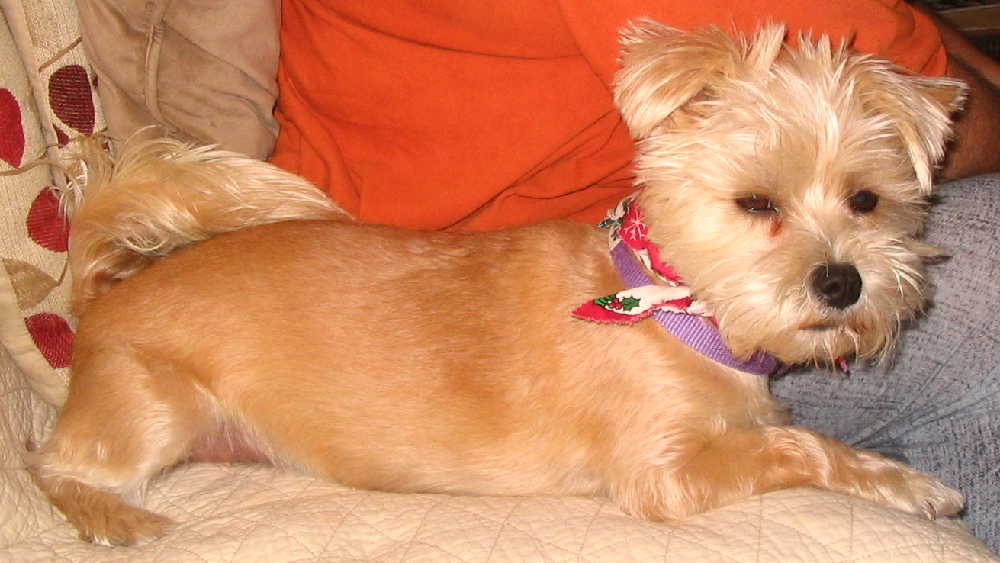 I did put out one small tree . . .

. . . the Small Bear Tree . . .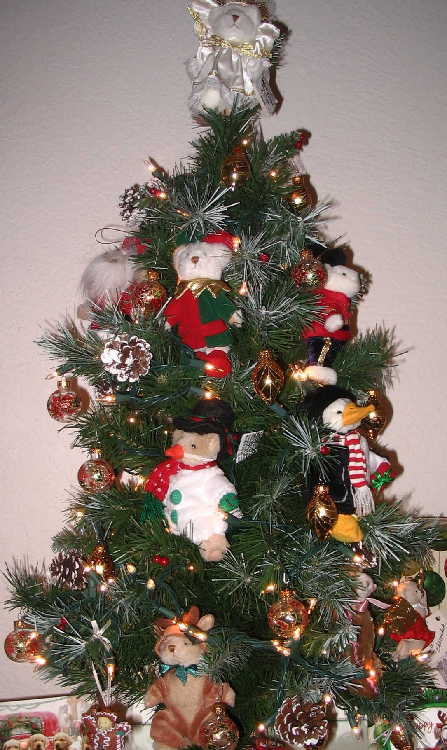 Then, the wall tree came out of hiding; of course,
the lights didn't work, so Neal put in all new ones . . .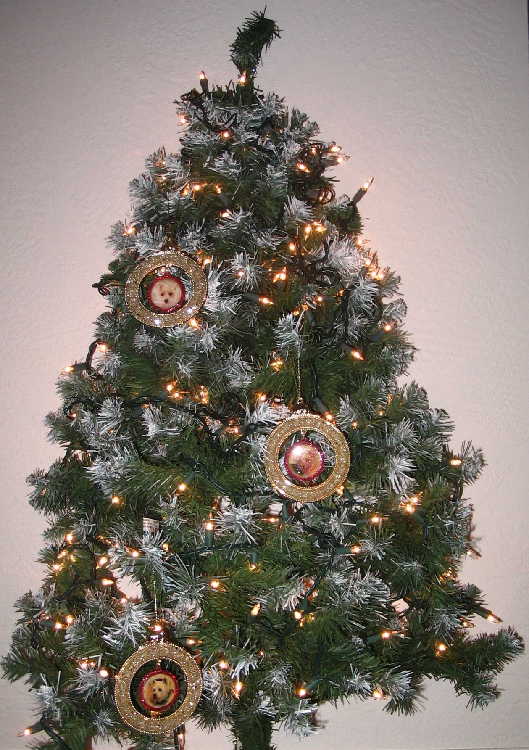 . . . but we just didn't have the energy to decorate it.

UNTIL a package arrived, from Jackie I, with these lovely ornaments . . .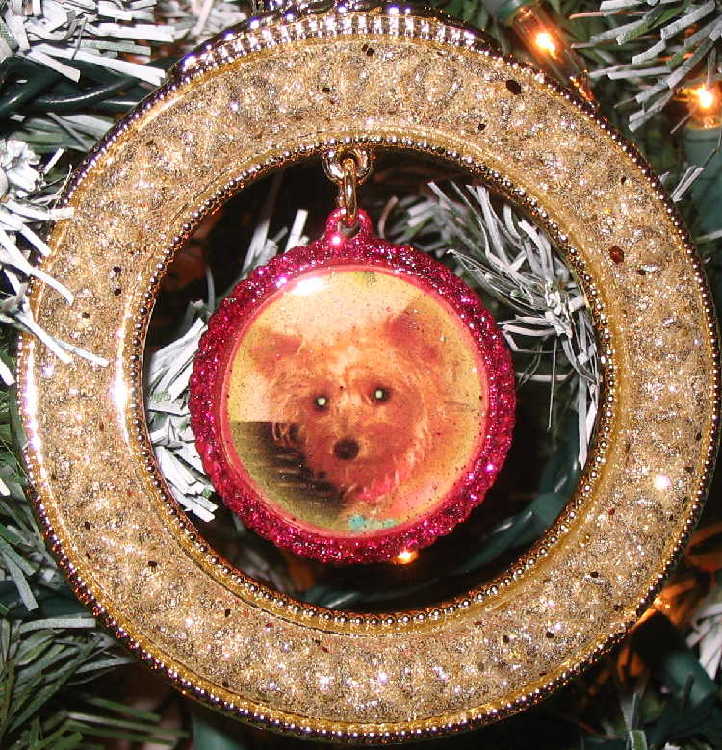 SweeTea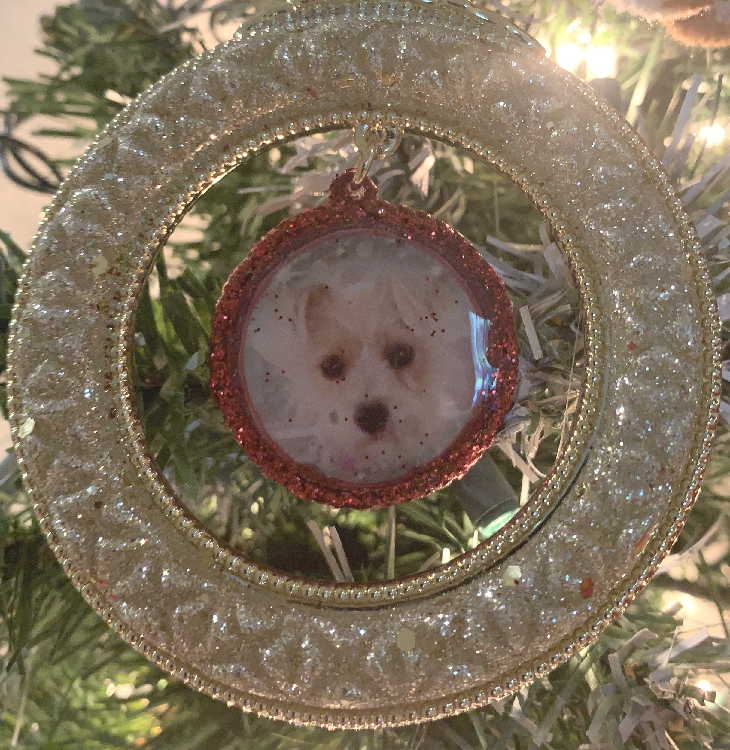 Gipsy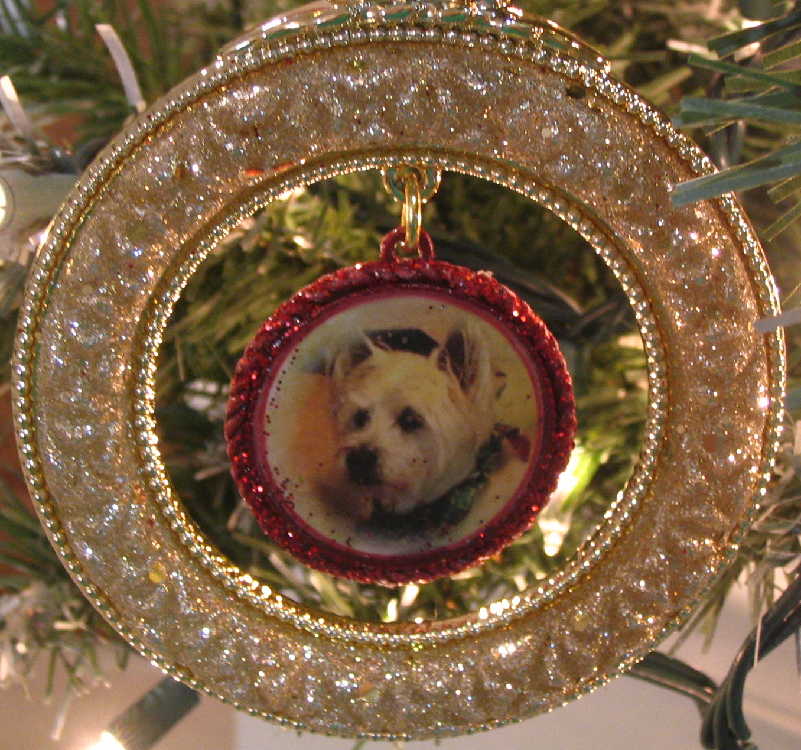 Emmie

These will, of course, stay in the display cabinet all year!

Then Neal admitted that he'd bought a toy for each of the girls for Christmas . . .

. . . so he stuck those in the tree, too!