As a favor to Fox Terrier Rescue, the CRUSA Transport Team of Scott Lubert & Greg Martin drove to Indiana to move five Wire-Haired Fox Terriers, one Toy Fox Terrier & two Cairns out of Indiana from an Amish Puppy Mill Fleamarket.

Thanks to Greg for the photos & captions.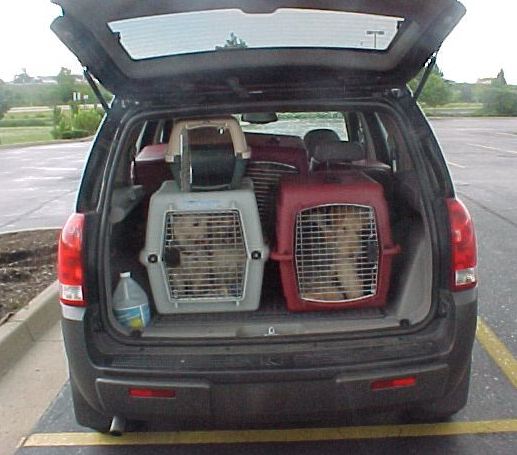 The car being loaded in Richmond, Indiana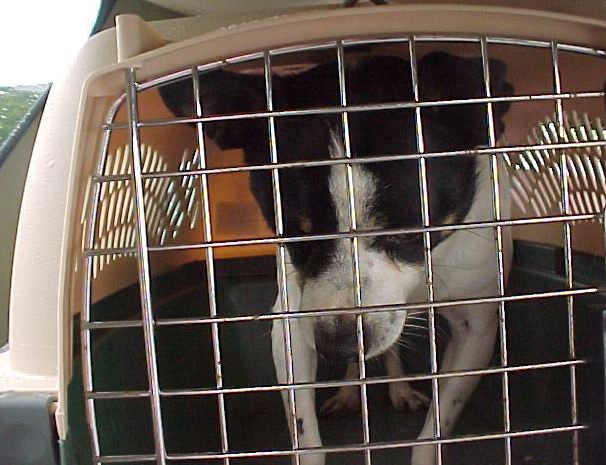 The Toy Fox Terrier - he wanted out of his cage and to be on my lap the entire trip. He's very friendly and should be ready for adoption soon. The Wire Fox Terriers were a mess . . . dirty, smelly, badly-matted and [they] all had that "dead" look in their eyes. Such sad little guys.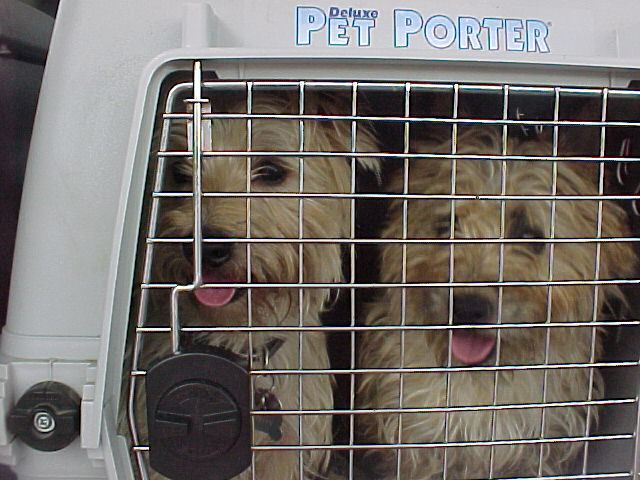 Harley and the dog we referred to as Millie the Mill Dog. Harley has the bushy tail. Harley, of course, was at home in the house and with people. Millie was, too. She never pottied in the house, she would stand on her hind legs to be picked up, she followed me around all day Monday. She's full of love and ready to be loved in return. I think she's going to make a great companion in a short amount of time.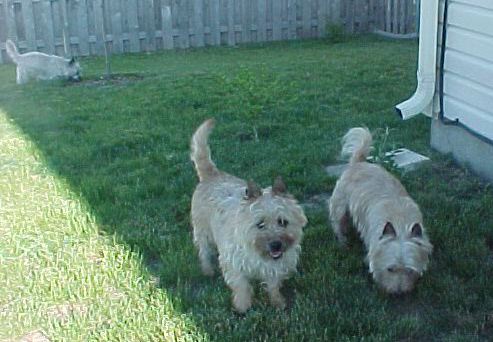 Harley & Millie with Al in the background,
checking on what those two had done to his tree.