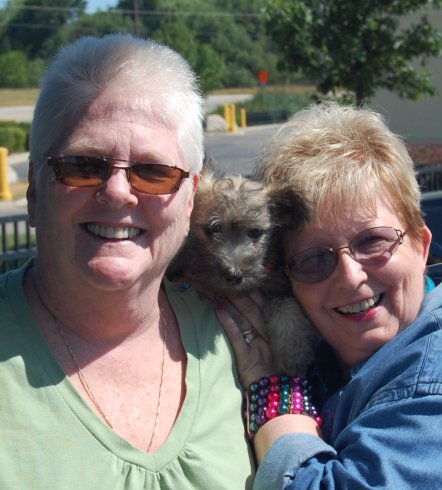 Shannon, Jack & Andréa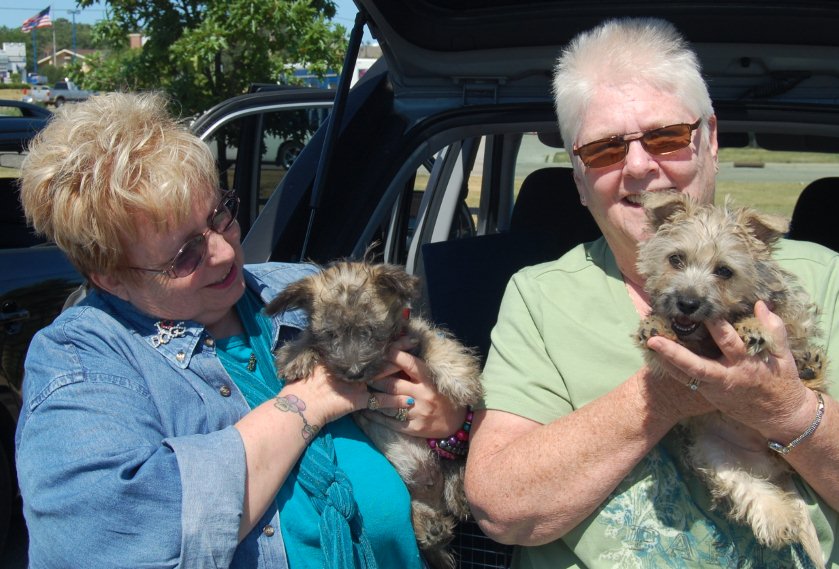 Andréa & Jack . . .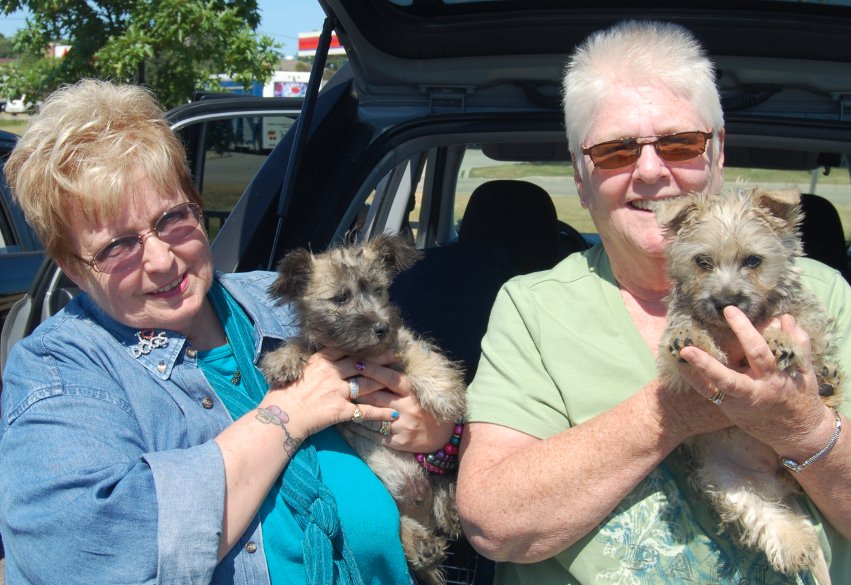 . . . Shannon & Lulu

Later that evening, Shannon writes:

They are getting along so great . . .
running all around the yard,
jumping on each other,
chasing each other's tails . . . fighting too!
They are just so great . . . wish I could bottle their cuteness!
Bounce bounce, hop hop, jump jump, roll down the hill, attack Maggy!

---

HEATHER SHEA:
I am so sad to hear about the male, but glad the others are out of there.
Little Jack looks as mischievous as his namesake.


KITTY POPE:
Thanks to the whole team for this wonderful effort.
You continue to write the book on successful Cairn rescue!

And a happy early 4th of July . . . from your Canadian July 1st cousins!