Story: I was contacted by a downstate politician whom I know.
Joey has been running the streets and has been cared for by
various people "here and there".
A resident finally took him in and has been caring for him,
but can't afford to keep him long term. Took him to vet.
He's not chipped. Someone in town said they thought he was at one time
owned by a drug dealer who is now in prison, but no one really knows.
Nails were so long that they were curled under his pads.
Sounds like a nice dog. Easygoing and housebroken.

Foster Home: Jan Dalicandro,
terrier friend of mine who owns four Scotties and lives nearby.

Joey after his grooming on 8 August . . .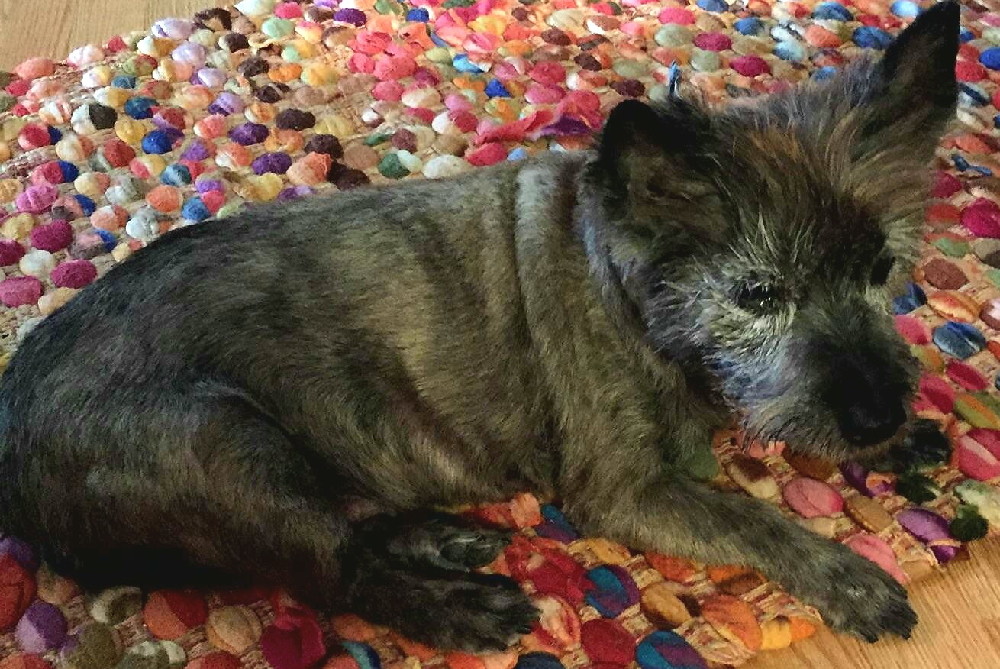 JOEY'S TRANSPORT

This Sunday, Jackie S. in Smithton, Illinois is meeting
the woman who currently has Joey in Mt. Vernon, Illinois.
Jackie will overnight Joey and on Monday morning she will meet
transporter Sherry I. (a Facebook contact I made) in Springfield.
Sherry will drive Joey to El Paso, Illinois where Shell will meet her.
Joey has a 2 p.m. vet appointment in Geneva,
and then it's on to his foster home in Batavia.
Busy day for all.

---
---

TRACIE COTTON:
OMG! What a CUTIE PIE!!


DOREEN MUNDIE:
Ah poor little guy! Hope he finds a permanent loving home!!


MAUREEN SCOTT
in CANADA:
Isn't this little guy a cutie? Hope he finds a wonderful home!


SHELL LEWIS:
Look at how much the ungroomed Joey looks like the
little Cairn icon at the top right of his page.


ELAINE ALGER:
Another nice story for a wee senior dog.