I began with pee pads in one corner of her playpen,
but she just peed and pooped wherever.
So I covered the whole area with pee pads
and then decreaed the area they cover.
She is going on the pads and not the laminate flooring.

I put a couple of used pads outside in the area where my dogs go
and weighted them down with some rocks.
So we are working on it being outside where she goes.

She is starting to show me some signals she needs to go
(or I'm starting to learn her signals).
My Dad used to always joke when we were training a new dog,
"who's training whom?"
I truly believe that it is a dance of their learning about us
and our learning about them.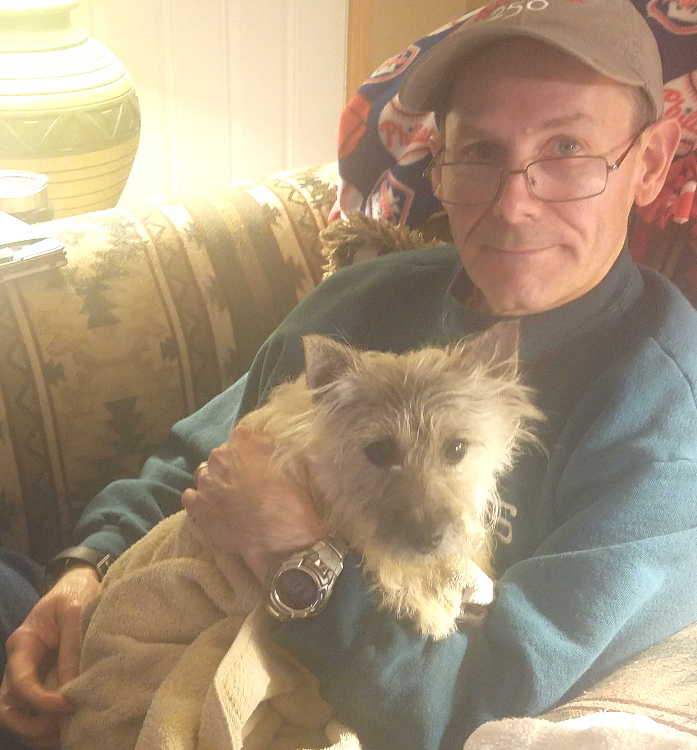 I have a vet appointment for her today at 3:30 to get everything checked out.
We may have to reschedule that, as we are getting a snow storm.
Schools are letting out early and I'm going to head home
and see what the roads are like.

[What Melanie didn't mention is that picking up Joy
involved a three-hour drive, one way.
WE THANK YOU, MELANIE!]