Linda Savage writes:

On June 20, 2007, I got an email from Wendy Opel at Westie Rescue, telling me that she saw in the local Annapolis, Maryland newspaper an ad listing Westies, Scotties, Westscots, & Cairns Terriers, FREE.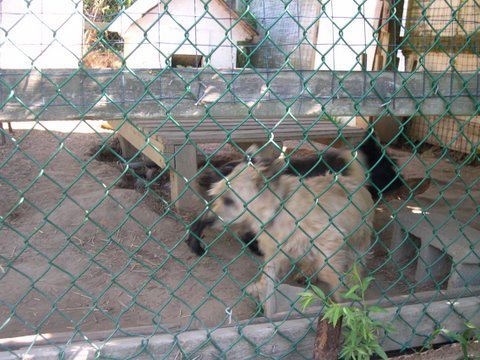 The following five pictures are of Pepsi, Homer & Bizzy Bee in their kennel the day we got them.

She talked to the daughter-in-law of the dogs' owners. The owners of the dogs are elderly and are both in a nursing home recovering from surgery. The wife had triple by-pass surgery; the husband had one foot removed due to diabetes.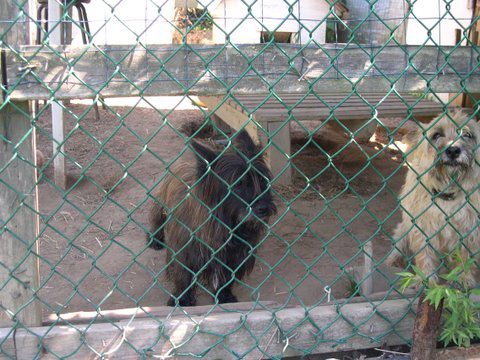 I called the daughter-in-law and asked her if she would surrender the Cairns to CRUSA. My husband Herb & I drove to their home thinking there were only three Cairns to be rescued - Homer, Pepsi & Bizzy Bee. When we arrived, we found there were seven Cairns needing rescue!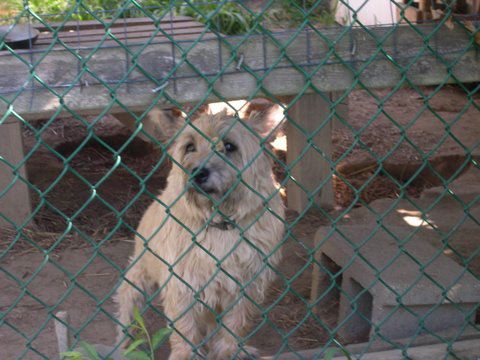 Homer, Pepsi & Bizzy Bee were kept outside in a home-made kennel. I did not see any fresh water or a container for water; I did see dog feces in the kennel. She also told me about Honey, Skipper & Elvis, who were kept in the garage with large fans blowing on them. Their beds in the garage were old tires filled with blankets and their dog dishes were auto hubcaps turned upside down, filled with very poor-quality dog food, and no water dishes.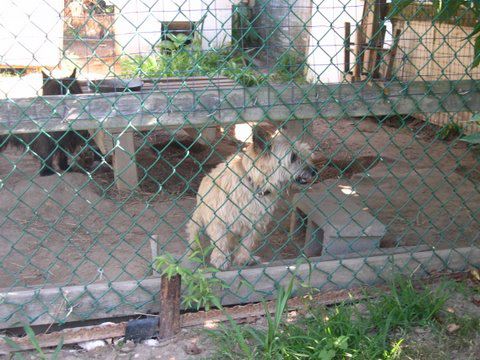 There was also Buffy, who was kept inside. I told her that I did not think we could take the two older dogs - Skipper who is 11.5 years old & Honey who is 14 years old. She told me that her in-laws would take them to the local shelter to be euthanized.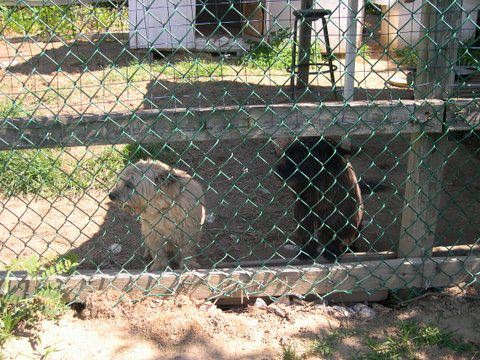 So I called Shell Lewis to get her opinion of what should CRUSA do, take them or leave them. We both decided to take them and give them a new clean start and chance to live a good life inside a home.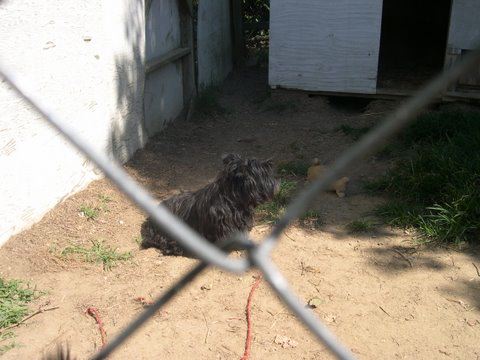 Herb & I took all of them to Dr. Rattner to be bathed, neutered, spayed and brought UTD on all shots. CRUSA is still paying their vet bills.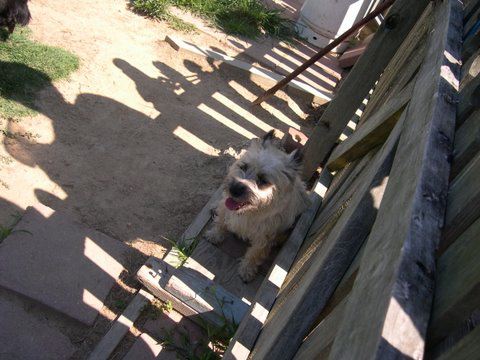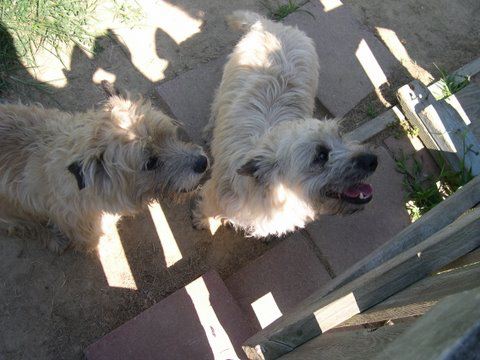 Elvis with Skipper