Despite the fact that the dogs were living in incredibly sad
surroundings, they are very friendly & well-socialized.
But they are also filthy beyond belief.
While not evident in the pictures,
their hair is matted & disgustingly dirty.
Their nails are long and curled under.
I've seen my fair share of mill dogs,
but these dogs put most mill dogs to shame.
Suffice it to say that all the windows in my van
were rolled down on the ride home.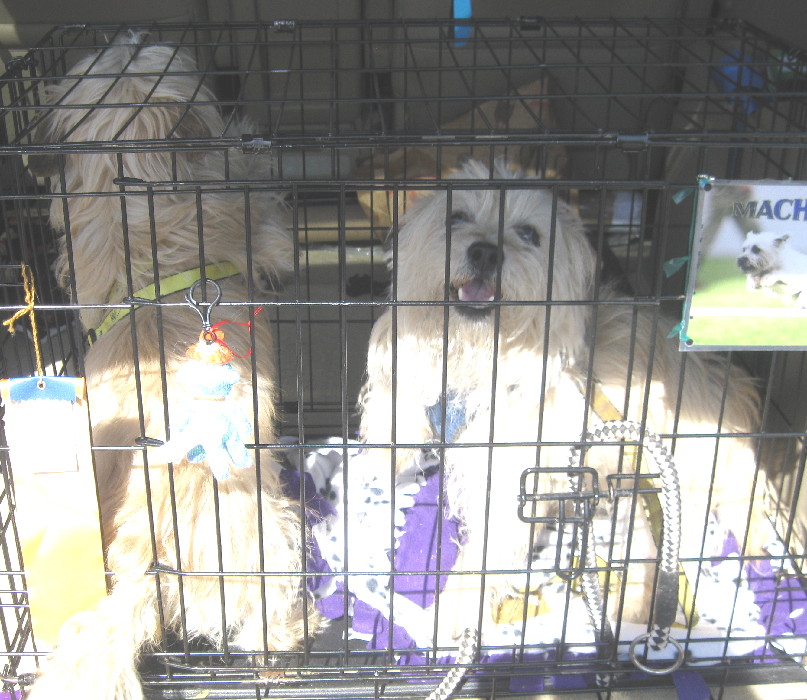 Daisy left & Kiwi right

Surprisingly, both seem to be in pretty good shape.
Their weight is good; they are bright & alert.
The female has a number of mammary tumors
(common in senior intact females);
while she is under for her spay today,
they'll do a biopsy to ensure they are benign.

After her spay, Daisy will go into foster care with Don & Lisa Baier;
Kiwi is being neutered today, then go into foster care with Jeanne Landers,
both in Illinois. I am already speaking to prospective applicants
about both dogs and while they won't officially be available
for adoption for another couple of weeks,
I have no doubt they'll both land in excellent homes.

Daisy's vetting today will exceed $900
(driven in large part by the tumor biopsy).