WRONG! Chester shreds everything in his reach when we leave them home. We can't take them with us 'cause Chester hates the vehicles. Throws up constantly in the car. Runs from us when we say we are going somewhere. Duncan loves to go but doesn't get to anymore 'cause we won't leave Chester home alone. Duncan gets depressed then 'cause he doesn't get to go.

Chester is aggressive with Duncan. He wants to eat first and all, he wants to be the only dog getting any attention from the family. He barks non-stop when outside. He tears & chews up carpet, walls, steps on the porch, etc.! Pillows, blankets, socks shoes . . . we have had to replace shoes for our son's friends.

Chester is nervous & scared when other people are in our home. He wants one person only. He wants to be held all day long and paid constant attention to. No other pets allowed.

We have tried & tried with this dog. My husband is ready to "take him out to the country" . . . . Chester can be a sweet dog, if he gets his way! He needs a new home IMMEDIATELY if not sooner, with a one-person, one-pet home that won't take him in the car and won't leave him home alone.

Please help us! We are desperate!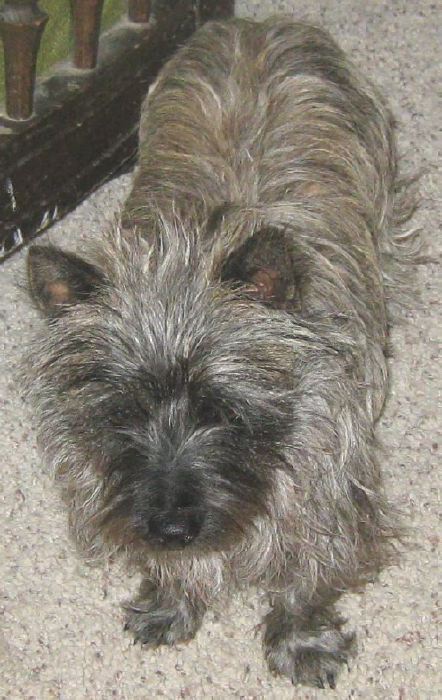 Chester: I'm not happy about this life, either.