BEFORE LANDSCAPING BEGINS

Our driveway has been cracked since Day One (which for us was August 1986, when we bought this house), and the Corvette scrapes bottom every time we use it. The front of the house has never looked "finished". The front steps are out of alignment and one is way too high, making it difficult to enter the house. Rain runs into the basement rather than away from the house. All in all, work needs to be done to make this house more comfortable for us and more appealing for the next buyer, whenever that might be. Now that we are married, we thought it was time to make these much-needed improvements.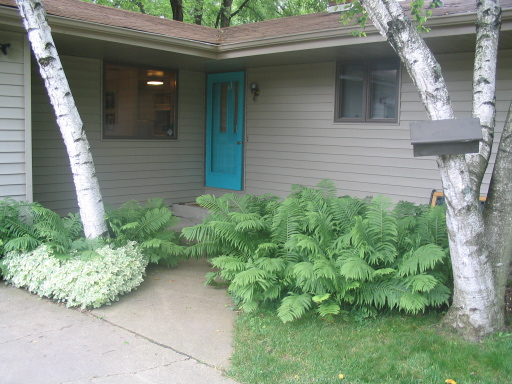 We'd been watching the construction of a block planter box in front of a house down the street, and on Monday, 12 July, on the way to breakfast, VetteMan stopped to ask the worker if he'd be interested in doing another planter when he was finished with the one he was working on.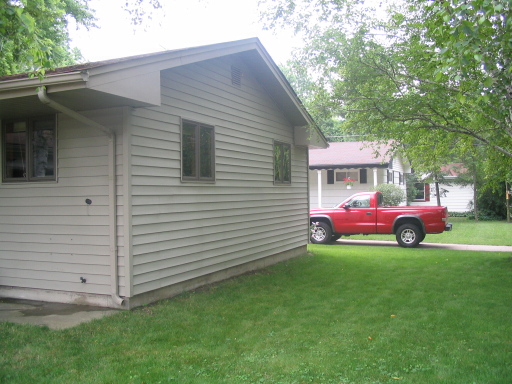 He said, Sure, so we told him which house was ours and when we'd be back to talk with him about it.
Well, you know how THAT story goes. Once you get a new something, everything ELSE looks crummy and needs doing, too!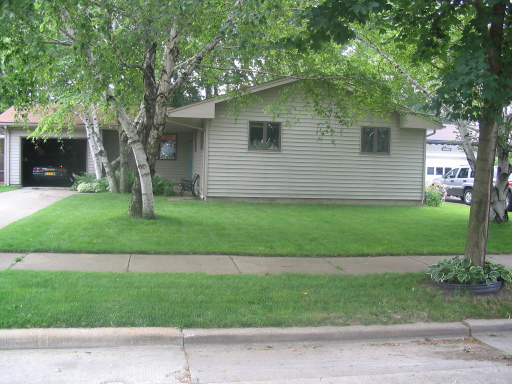 By the end of our conversation, we'd contracted for a new driveway and driveway apron, new front sidewalk and steps, new slabs in front of the house, AND the planter box that started this whole project.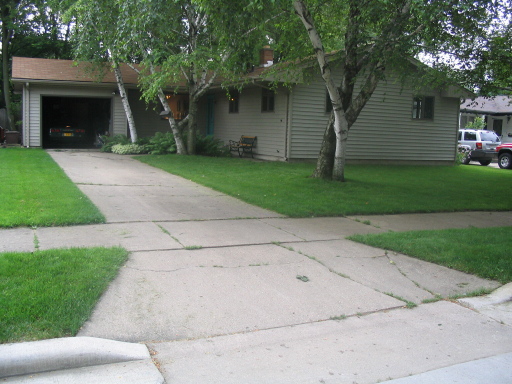 Then we moved to the back yard . . . we also contracted to have the edging around the fence removed and replaced with planter boxes to match the one in the front (tan & rose block), have the deck completed, and I don't know what else. Oh yes, the television antenna tower will be removed. Which means cable tv is finally moving into our house.

Even the dogs' bathroom will be getting a makeover . . .